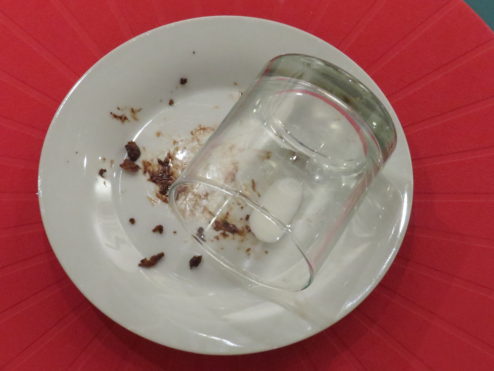 GIRL POWER –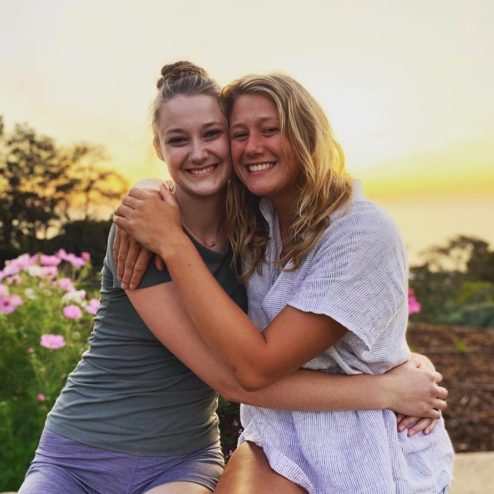 So much to share this week. Let's go…..My California granddaughters, Clara (L) and Emma, are 16 and 18. For nine years of their lives, Michael and I lived nearby, seeing them often. After he died and I moved home to Aspen, everything changed. My one hesitancy about moving 900 miles back to Colorado was just that – not being present for every birthday, holiday, and school activity. I shed tears over that, lotsa tears, with Melissa promising, "We'll figure it out, Mom. We will."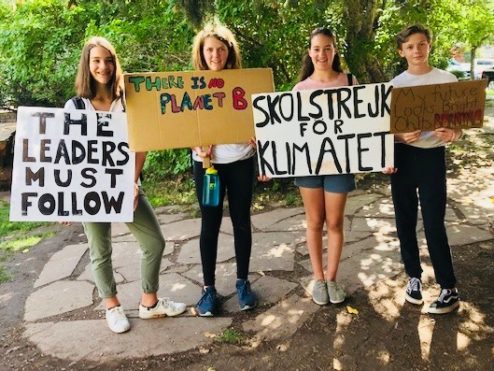 And, she did. Melissa decided every week the girls, 12 and 10 at the time, would each write me an e-mail. The e-mail was to be 3 paragraphs, each graph a different subject. I can just imagine the eye rolls, groaning and sisterly discussions over Mom's new rule. And while Missy never threatens, I have been told there were bribes.
I, in turn, wrote them, utilizing every imaginative ounce of creativity I could muster to remain relevant and involved in their lives. Once, after seeing Common (an American Rapper) at the Aspen Institute, I even "rapped" my e-mail to them. Impressed, they "rapped" back!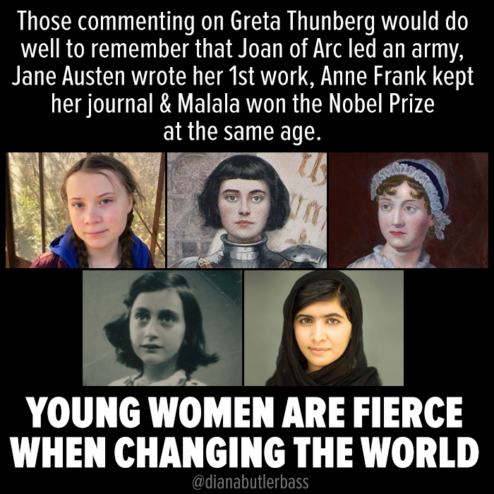 During the past 6 years, having received about 300 e-mail letters from each of them, I feel I've earned a graduate degree in understanding, on some level, Post-Millennial life (kids born in 1997 to present day). What I know for sure is my world is enhanced and invigorated by these younger generations, Millennials (born 1981-1996, 22-37 years old) and P-M's.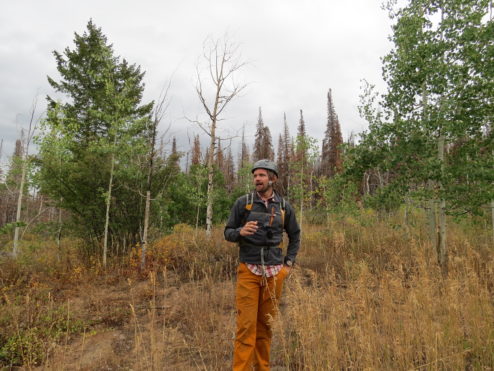 I'm not so eager to judge them against our generational standards. They are not Us, born of the three previous generations. Even more important, they don't want to be Us. My activities the past few weeks revolved around two of their leading concerns, climate/environment and agricultural/food issues. I share those concerns also so I climbed aboard for the ride.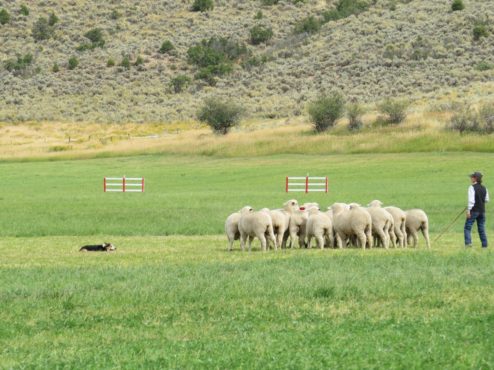 2019 NATIONAL SHEEPDOG FINALS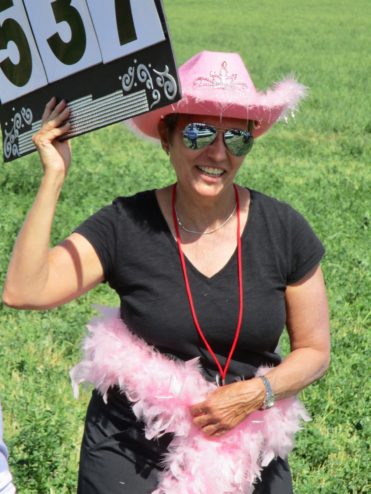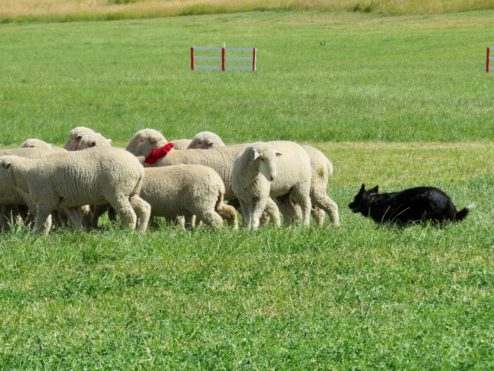 I just attended the 2019 National Sheepdog Finals at the 460-acre Strang Ranch located near Carbondale. This 50-year old ranch, with an easement secured by the Aspen Valley Land Trust and held in perpetuity, will remain rooted in agriculture for future generations. The county fair-like atmosphere (there were funnel cakes and bar-b-que'ed pork sandwiches) in combination with remarkable performances by the Border Collies and their handlers will be a repeatable experience for me.
LAKE CHRISTINE FIRE HIKE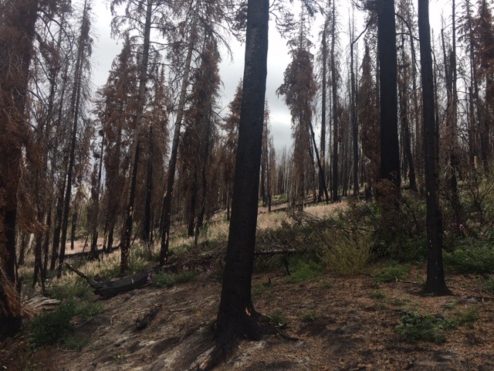 The Aspen Center for Environmental Studies sponsored a day-long hike through the 12,000 acres of forest burned by the 2018 Lake Christine Fire near Basalt. Led by Naturalist Adam McCurdy, we hiked through the burn zones and observed the regeneration/recovery of the forest ecosystems that were affected.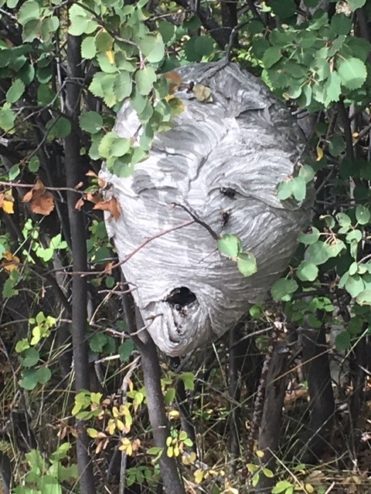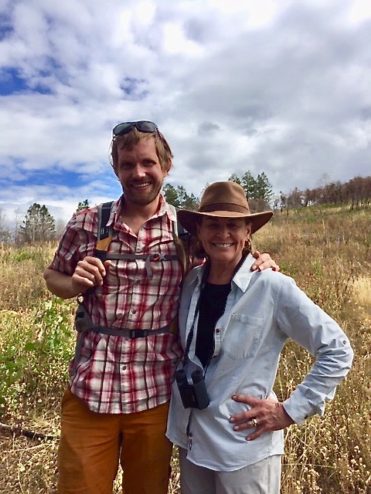 GLOBAL CLIMATE STRIKE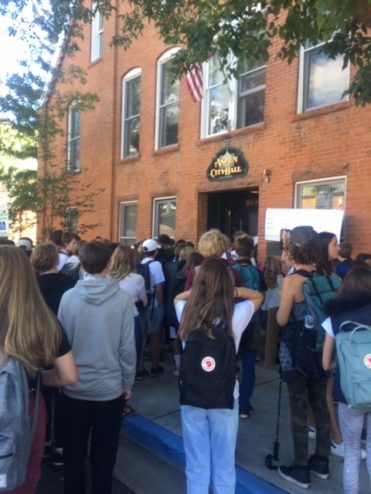 Last Friday many locals joined 401 school students during their coordinated march with the Global Climate Strike. Starting at the high school, picking up kids at the middle and grade schools, it ended at City Hall with a rally led by students and the Mayor.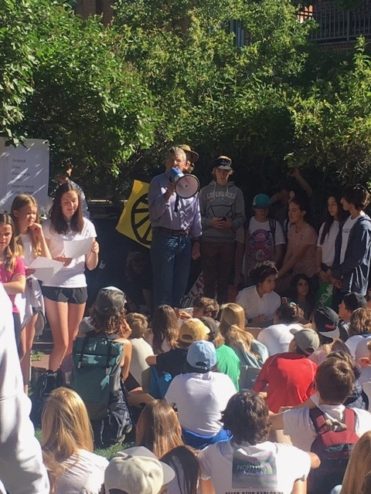 COOK the BOOK FRIDAYS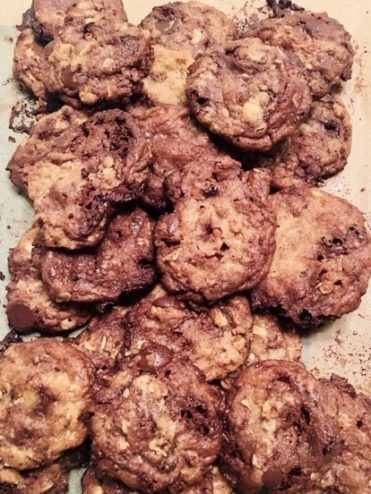 While Dorie's World Peace cookies are my all-time favorites, these Chewy Chocolate Chip Cookies loaded with crunch are truly taste-worthy. The are-you-sure-about-this ingredient is one cup of rolled oats. Thus, the crunch. "I can't imagine a time when I won't be creating a new chocolate chip cookie," she says.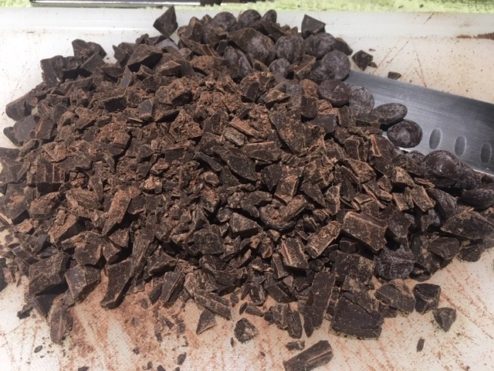 CHEWY CHOCOLATE CHIP COOKIES by DORIE GREENSPAN, Everyday Dorie, The Way I Cook
Makes 35 Cookies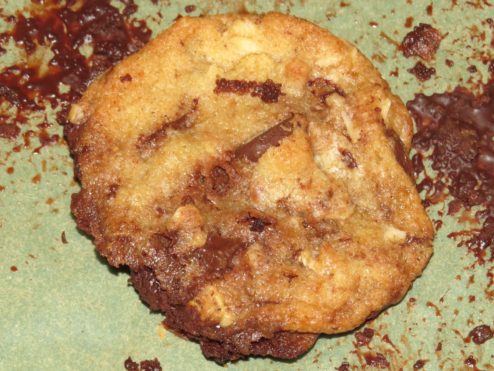 1 2/3 cups all-purpose flour (I always use High Altitude Flour in the mountains.)
1 cup rolled oats (not instant)
1/2 teaspoon baking soda
3/4 cup to 1 cup sugar
1/2 cup to 3⁄4 cup packed light brown sugar
1 teaspoon fleur de sel or 3⁄4 teaspoon fine sea salt
1/2 teaspoon ground cinnamon
2 large eggs, at room temperature
1 1/2 teaspoons pure vanilla extract
14 tablespoons (1 3/4 sticks; 7 ounces) unsalted butter, melted and still warm
3/4 pound semisweet or bittersweet chocolate, chopped into irregular bits

DIRECTIONS
1. Position the racks to divide the oven into thirds and preheat it to 375°F. Line two baking sheets with parchment paper or silicone baking mats.
2. Whisk together the flour, oats and baking soda.
3. Working in a large bowl with a flexible spatula, stir together both sugars, the salt and cinnamon. Drop in the eggs one at a time and beat with the spatula to blend, then stir in the vanilla. Pour in the melted butter—do this in two or three additions—and stir until you have a smooth, shiny mixture. 4. Add the flour and oats all at once and stir gently until they're almost incorporated. Add the chocolate bits and stir until the dry ingredients are fully blended into the dough. (You can wrap the dough and refrigerate it for up to 5 days or freeze it for up to 2 months.)
5. Portion out the dough using a medium cookie scoop (one with a capacity of 11⁄2 tablespoons), or use rounded tablespoons of dough, and place about 2 inches apart on the sheets—these are spreaders.
6. Bake for 10 to 12 minutes, rotating the sheets from front to back and top to bottom, until the cookies are golden and somewhat firm around the edges but still soft in the center — they'll set as they cool. Let the cookies rest on the baking sheets for about 3 minutes before carefully transferring them to racks to cool to just warm or room temperature.
7. Repeat with the remaining dough, always using a cool baking sheet.

STORING: The cookies can be kept at room temperature for about 5 days or frozen for up to 2 months.

WORKING AHEAD: The dough can be made ahead and kept covered in the refrigerator for up to 5 days or frozen for up to 2 months. If you'd like, freeze scoops of dough and then bake directly from the freezer, adding a couple of minutes to the baking time.