You know it's time to return home when one of your Besties sends a photo of moose hanging out in her backyard. I would love to have seen those two gorgeous animals. Deb and her husband, Phil, are animal magnets with property that backs up to open spaces. When something special pays a visit, they often give me a call.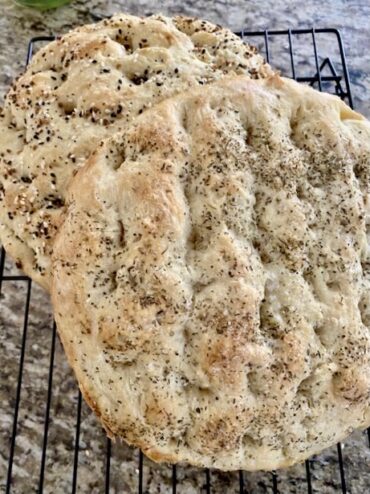 The caveat to this is don't mess with a moose. The Shiras moose specie was first successfully re-introduced to Colorado in the late Sixties. Today it's estimated there are 2,500 scattered throughout our state. While the moose munched on lilacs and relaxed in their yard for about two hours, my friends sheltered-in-place.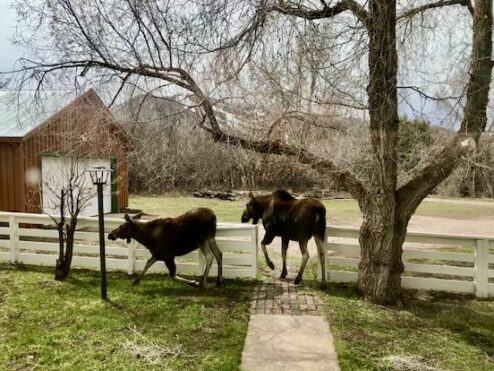 BOULDER, BRAVE BOULDER
Every winter I spend the holidays in California and Nevada and then visit Paris. Not this year. For the last five months I've waited out the Pandemic in Boulder. It was a safe and friendly choice with my being able to zip back to Aspen for vaccination shots.
Since March, following the King Soopers shooting causing 10 deaths, there's been an inconsolable anguish hovering over this city that no amount of Boulder Strong signs can lessen. Even I'm still shaken. Healing is hard.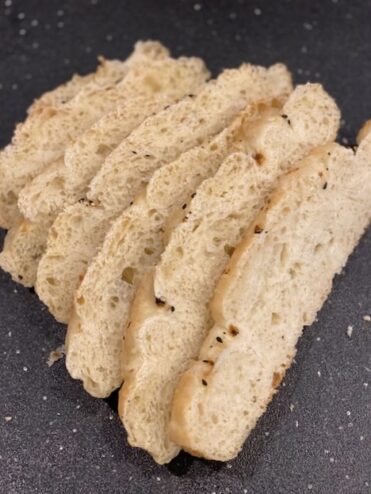 LIGHTS BRIGHTER, BRAKES OVERHAULED
So you might ask what I've been doing this winter? How I've spent my time. Now you know. Please take a few minutes to wander through and understand my stripped down, minimalist blog. Start at the Landing page and move on to Lights on Mary, Dig In and No Brakes. After ten years this blog needed new lipstick. Readers, I so appreciate you. Just know that.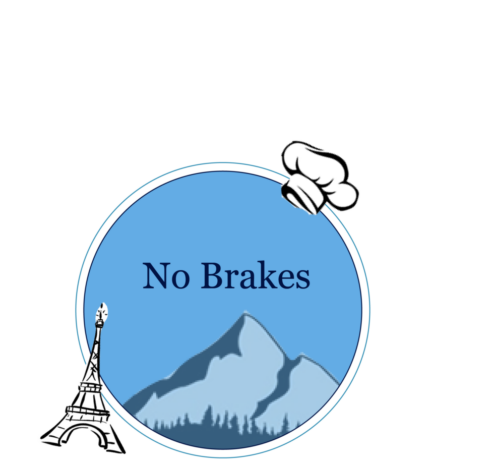 FOCACCIA – RIDICULOUSLY EASY
Before I leave for the High County this week I wanted to bake bread in an altitude-friendlier kitchen. I've followed Chris and Scott Scheuer's Cafe Sucre and Farine since I began blogging. Chris' delicious recipes have never failed me. She claimed this Focaccia was Ridiculously Easy. I made it. I'm still a believer.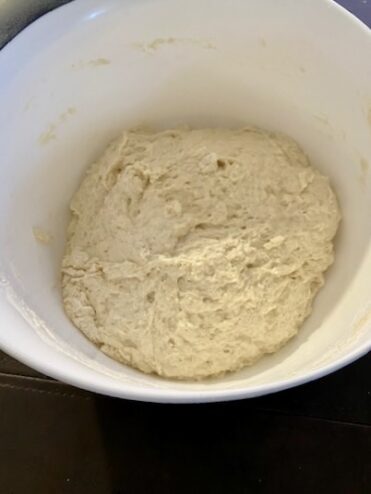 RIDICULOUSLY EASY FOCACCIA BREAD adapted from The Cafe Sucre Farine by Chris Scheuer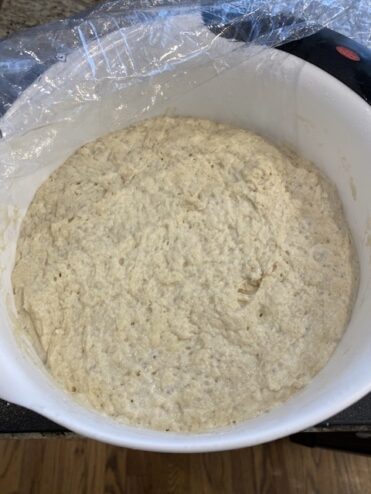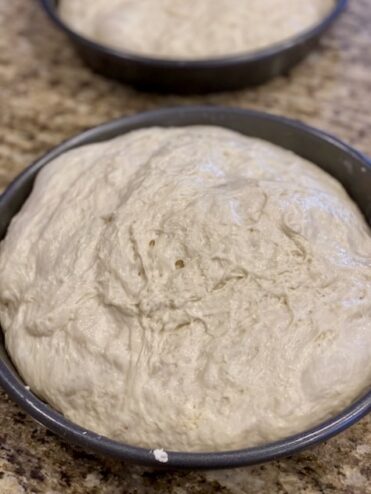 INGREDIENTS:
4 cups all-purpose flour
2 teaspoons kosher salt
2¼ teaspoons instant yeast (1 packet)
2 cups warm tap water
1 teaspoon soft butter for greasing pan
4 tablespoons olive oil divided
Toppings – I used Everything but the Bagel Sesame Seasoning Blend and a blend of Roasted Garlic, Rosemary and Sea Salt
Flaky Sea Salt (I like Maldon)
DIRECTIONS: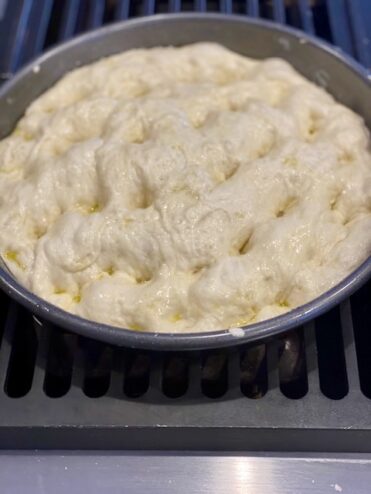 1 In a medium-large bowl, combine flour, salt, and instant yeast. Stir well. Add the warm water. Using a wooden spoon or a rubber spatula, mix until all of the flour is well incorporated (there should be no small pockets of flour.) Cover the bowl with a plastic wrap and refrigerate for at least 8 hours and up to 24 hours.
2. Lightly butter two 9-inch cake pans. Line pans with parchment paper. Pour one tablespoon of olive oil into the center of each pan. Divide dough in half with a large spoon or rubber spatula and place one piece of dough in each pan, turning to coat with oil. Tuck edges of dough underneath to form a rough ball.

3. Cover each pan tightly with plastic wrap and allow the dough balls to rest for 2 hours (it may take as long as 3 hours, depending on the warmth of your kitchen). The dough should cover most of the pan.

4. Preheat oven to 450˚F with a rack positioned in the center of the oven.Drizzle another tablespoon of oil over each round of dough. With oiled fingers, using both hands, press straight down and create deep dimples that go all the way through the dough (you'll actually be making deep holes.) If necessary, gently stretch the dough as you dimple to allow the dough to fill the pan.
5. Sprinkle tops with seasoning of your choice and flaky sea salt.
6. Transfer the pans to the oven and immediately reduce the temperature to 425˚F. Bake for 22 to 28 minutes, until the tops are golden and the undersides are crisp. Remove pans from the oven. With a metal spatula remove bread rounds from the pans and transfer to a cooling rack immediately.
7. Serve warm or allow to cool completely then store in a zippered bag. To freeze, allow bread to cool completely, then transfer to a ziplock bag and freeze. Thaw and enjoy at room temperature or warm for 10 minutes in a 350˚F oven.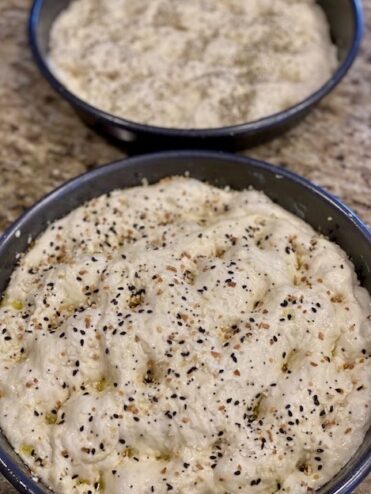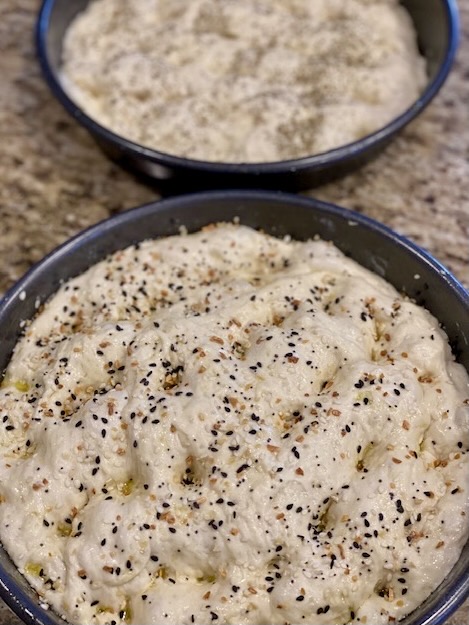 TIP:
1. When baking in high altitude I always use King Arthur's High Altitude Flour or Hungarian High Altitude Flour.
2. The most difficult part of the recipe for me was the hole poking. Be sure your fingers are well-oiled and poke your fingers straight down into the dough.