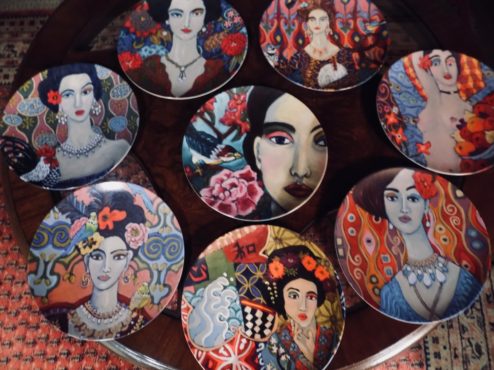 Let's just put it out there … one week. Thanksgiving. Followed closely by our December holidays nipping at its heels.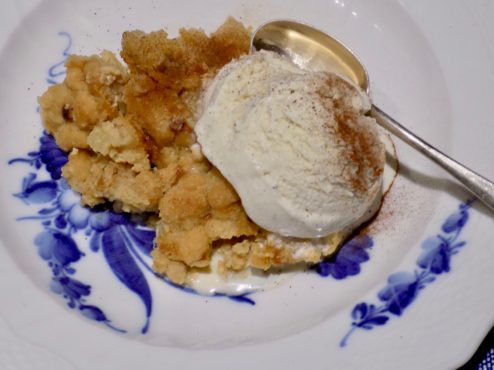 Light-bulb moment: Promise yourself, right now and out loud, to embrace these next few weeks with joy and gratitude. (I can't hear you.)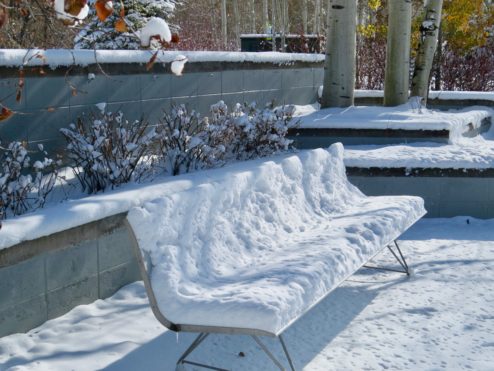 Still skeptical? Why not dig deeper to pull up your kick-ass determination gene to seal the deal. (Yes, you have one.)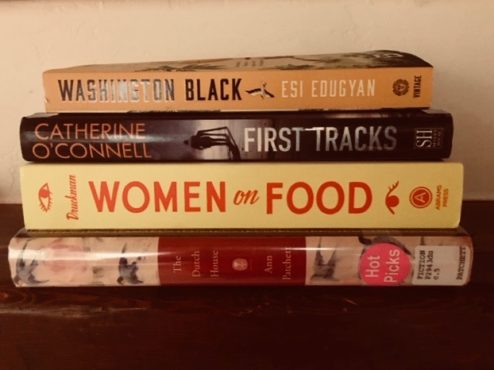 GRRRRRATITUDE
.With apologies for snitching a few "R"s from Tony the Tiger, that's the word I'm clinging to, holding tight right now.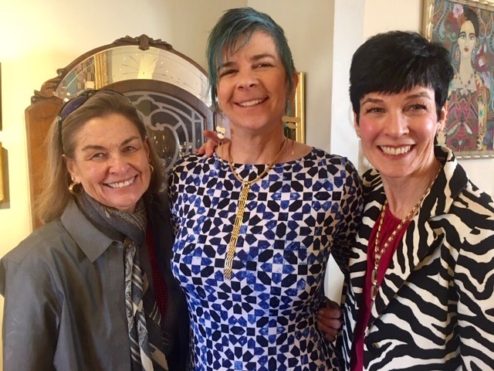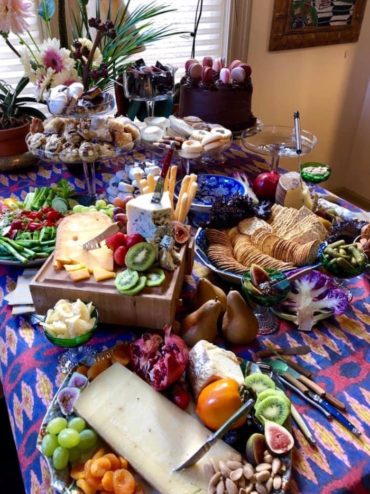 I cannot do better than Manners Mentor Maralee McKee, who blogs at https:/www.mannersmentor.com/ .
She identifies Gratitude so perfectly. With her every sentence and phrase I can reach back in my Life's memory bank and pull up an example that make it so.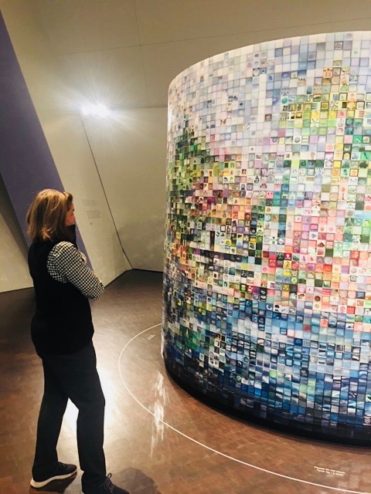 "Gratitude unlocks the fullness of life. It turns what we have into enough, and more. It turns denial into acceptance, chaos to order, confusion to clarity.
It can turn a meal into a feast, a house into a home, a stranger into a friend. It turns problems into gifts, failures into successes, the unexpected into perfect timing, and mistakes into important events. It can turn an existence into a real life, and disconnected situations into important and beneficial lessons.
Gratitude makes sense of our past, brings peace for today, and creates a vision for tomorrow."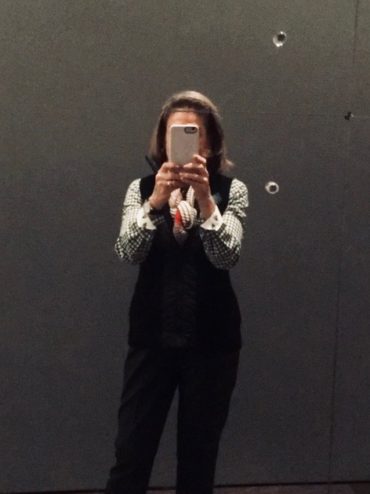 AND, IF YOU AREN'T CONVINCED ABOUT JOIE DE VIVRE …
Journalist Christiane Amanpour, Chief International Anchor for CNN, insists that "Taking joy in living is a woman's best cosmetic."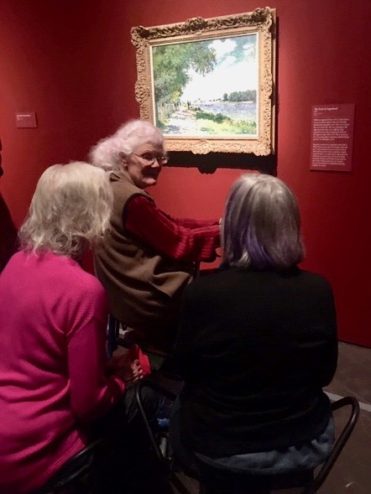 COOK THE BOOK FRIDAYS: APPLE CUSTARD CRISP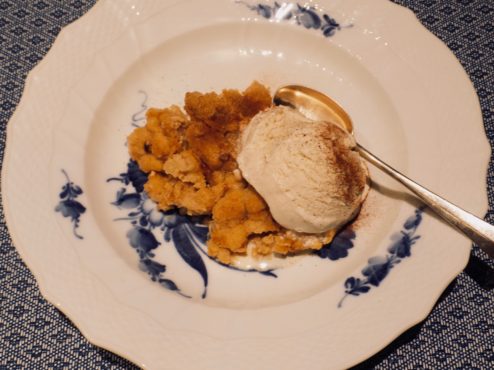 This recipe is already on the Internet so I am able to post it here.
No one, absolutely no one, does Apple Crisp better that my Mom did. So color me skeptical when Dorie Greenspan's Apple Custard Crisp was our CooktheBookFridays recipe choice for this week. The thing is, Dorie's crisp is custard-based, more tart than crisp, and the recipe does NOT include Quaker Oats Old Fashioned 100% Whole Grain Oats. There is no apples-to-apples, so to speak, comparison. It is sweet, delicious and family or party worthy. It's best, however, for breakfast, served straight from the fridge!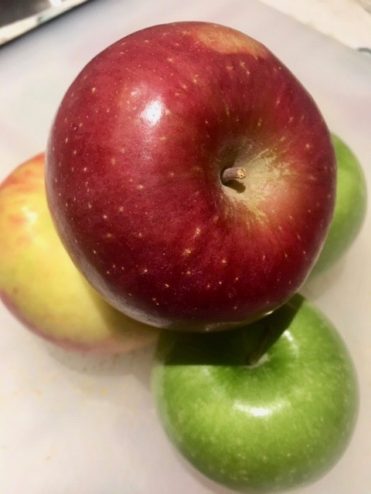 APPLE CUSTARD CRISP by Dorie Greenspan, Everyday Dorie, The Way I Cook
INGREDIENTS
TOPPING
¾ cup all-purpose flour
3 Tbs. sugar
3 Tbs. brown sugar
¼ tsp. cinnamon
¼ tsp. salt
5-1/2 Tbs. chilled unsalted butter, cut into small cubes
½ tsp. vanilla extract

FILLING
1-1/2 lbs. baking apples
Zest and juice of one lemon
½ cup heavy cream
¼ cup brown sugar
Pinch of cinnamon or nutmeg, ginger, or cardamom
1 large egg yolk
1 large egg
1 Tbs. apple brandy or dark rum (optional)
2 tsp. vanilla extract

ADD-ONS (Optional)
Vanilla Ice Cream
Whipped cream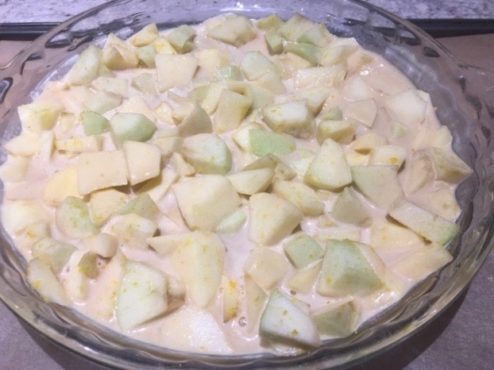 DIRECTIONS:
To make the topping, mix together in a bowl the dry ingredients. Add the cubes of cold butter and work them with your fingers until a dough is formed. Sprinkle on the vanilla and work a little more to incorporate it. Refrigerate the dough at least an hour before using. (If using a mixture, fix it with a paddle attachment and mix on medium-low speed 5-10 minutes until the ingredients form moist, clumpy crumbs.)
Refrigerate in a covered container for at least an hour or up to 5 days. Preheat the oven to 375 degrees.3.
To make the apple-custard base, start with a deep 9-inch pie pan or cake pan.
Peel and core the apples, cut them into large chunks and put them in the pan.
Mix in the lemon juice and zest.
In a small bowl, mix together the cream, brown sugar, cinnamon (or other spice), egg yolk, egg, apple brandy or rum and vanilla extract. Pour the custard mixture over the apples. Add the topping to the top of the apple-custard mixture and press the topping into the base to help it adhere.
Put the pan on a baking sheet lined with aluminum foil, baking parchment, or a silicon mat for any overflows.
Bake 50-60 minutes until the apples are soft and the crisp topping is golden. Allow to rest at least 10 minutes before serving, warm or at room temperature, with ice cream, whipped cream, or plain.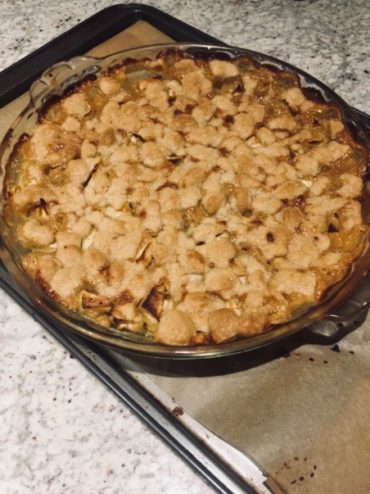 HAPPY THANKSGIVING, READERS. GET STUFFED.