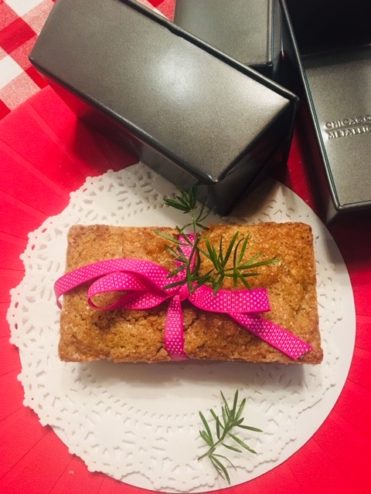 Writing today's post makes me happy and quite nostalgic. This summer marks six years since returning to Aspen to this comfy Gant condo where, I assured the front office executives, I would live 'a year or two.'
Funny how that happens, isn't it?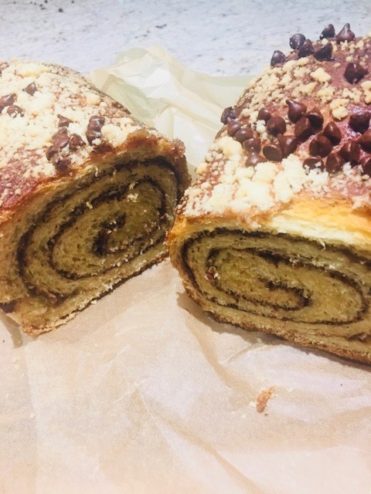 SUMMER'S SLIP, SLIP, SLIPPING AWAY
By Labor Day Aspen will seem lighter. The last music concert for the 70th season was Wednesday. Its eight weeks' run featured a staggering 400 events. Nearly 700 students from 40 U.S. states/34 countries came to play in five orchestras, sing, conduct, compose and study with 200 esteemed artist-faculty members. Today begins a 3-day sale to sell the 150 Steinway-designed pianos used for the Festival. Mic drop.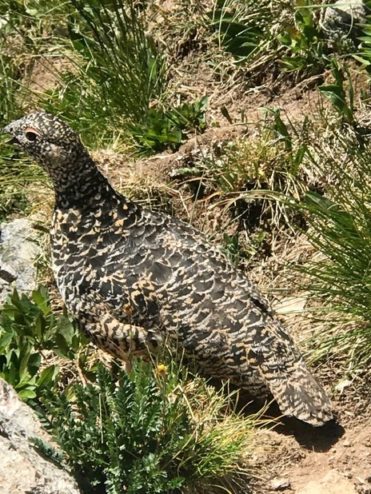 The theatre tent goes dark, Aspen's Santa Fe Ballet, Jazz Aspen and the Aspen Institute scale back their programming while local organizations shift out of hustle/bustle gear. Smokey Bear, however, is allowed no downtime. He's too busy shepherding wayward bears, prepping for hibernation and in search of easy pickin's, out of Aspen. Our Colorado black bears are usually harmless but clever and a nuisance right now. In a single day this week the police answered 18 bear calls.
Our Valley's next stunning show begins with the arrival after Labor Day of Leaf Peepers. Mother Nature grabs our attention with her slow rollout of Aspen trees with their shimmering yellow leaves. Every day until the snow flies will be a costume change.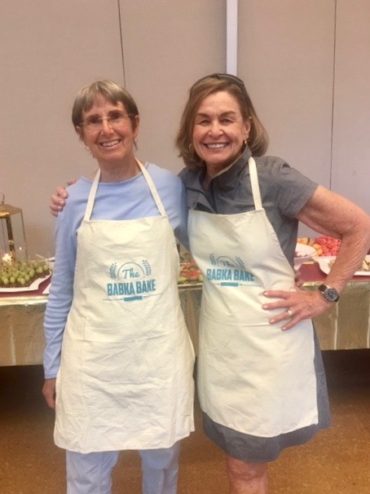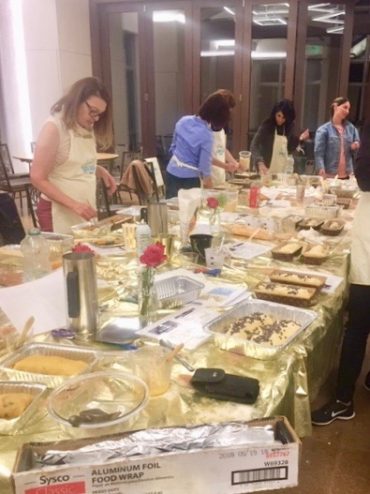 MY FALL MENU
As I wrote in my last blog post, our CookTheBookFridays group is now cooking (virtually) through Dorie Greenspan's"The Way I Cook, her newest, award-winning cookbook. We'll post on the 2nd and 4th Fridays. I'll announce our recipe choices the first of every month. Don't have a blog but are cooking along with us? Send me photos. I'll post them.
We're making Tomato and Peach Panzanella (99) on September 13, and on September 27, Chewy Chocolate Chip Cookies (246). If you are a blogger and want to join our group, link to https://cookthebookfridays.wordpress.com/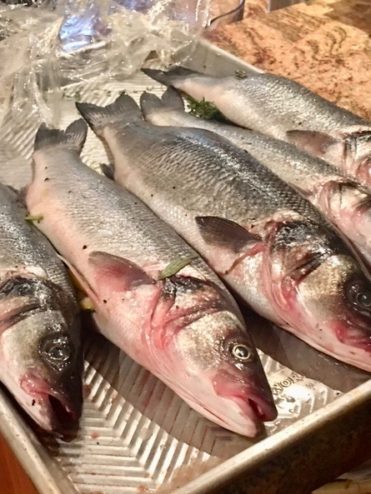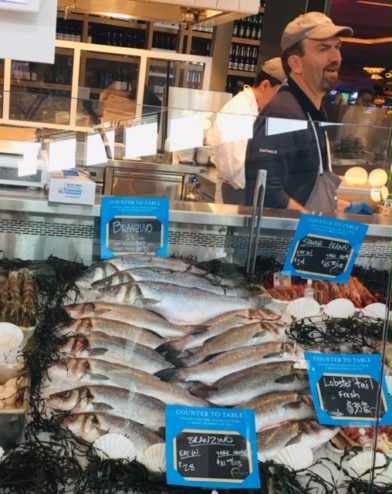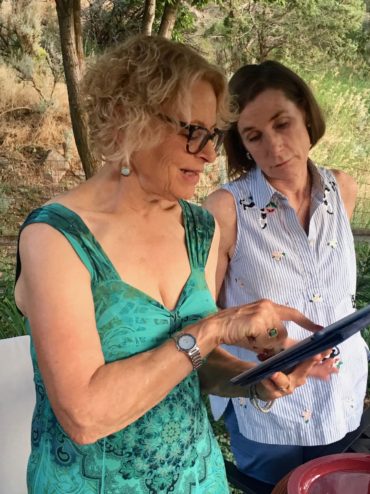 On alternating Fridays I'll make recipes from home cooks, those food bloggers who have not published cookbooks but are extraordinarily creative in the kitchen. For the past 10 years I've made their recipes, often adapted to my own tastes. These women are not household names, Liz Berg, Andrea Mohr or Chris Scheuer, nor anyone you know. But you will …..
THAT SKINNY CHICK CAN BAKE, Liz Berg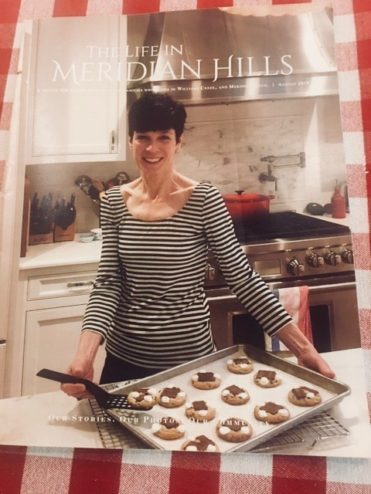 I first met Liz ten years ago through our FrenchFridayswithDorie group. We both joined FF's in 2010 and made the 350 recipes from Around my French Table every Friday for the next five years. About a year into our cooking odyssey together, we discovered her youngest sister, Maddy, and my oldest daughter, Melissa, had been seniors at Ames High School together. Her family and ours lived two blocks apart. Missy knew Maddy, of course, and as a grad student at Iowa State I knew of Liz's dad who was a well-considered ISU physics professor. Because her dad was affiliated with the Aspen Center for Physics, her family spent many summer days in Aspen.
What are the chances?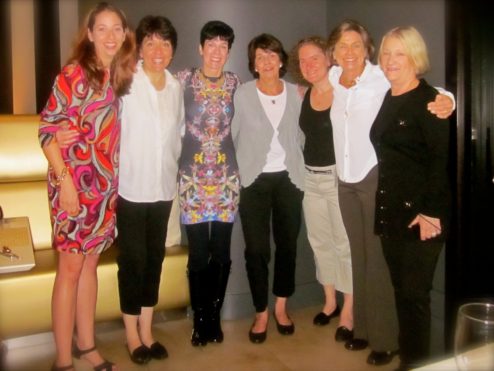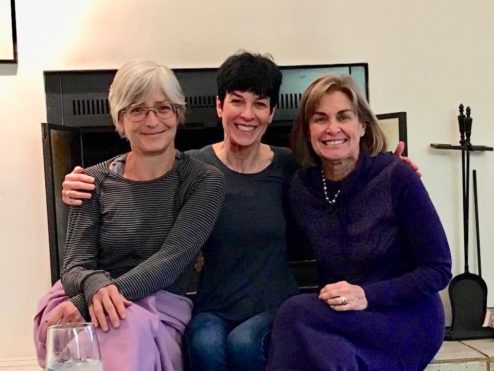 I learned to love the recipes she developed and featured on her blog everyday. I am not alone. Today Liz has thousands of followers, 145,000-Facebook, 75,000-Pinterest and 18,000-Instagram. Countless others like me subscribe to her blog. Cross out the hobby in 'full-time hobby,' as she calls it, and insert job.
Among my favorite recipes of hers which you can find on her website are:
HERB CRUSTED RACK OF LAMB;
WHITE CHOCOLATE MONSTER MUNCH (HALLOWEEN CHEX MIX);
KAHLUA BUNDT CAKE;
ROASTED VEGETABLE SALAD WITH ORZO, MOZZARELLA & BASIL;
SWEET CORN CASSEROLE.
Go to https://www.thatskinnychickcanbake.com/ to find your own favorites.
Since I wanted to take advantage of our peach season, I picked Liz's quick bread to bake. Check out her website for her important TIPS for making quick breads …..emphasis on making sure its fully baked throughout.
PALISADES PEACH QUICK BREAD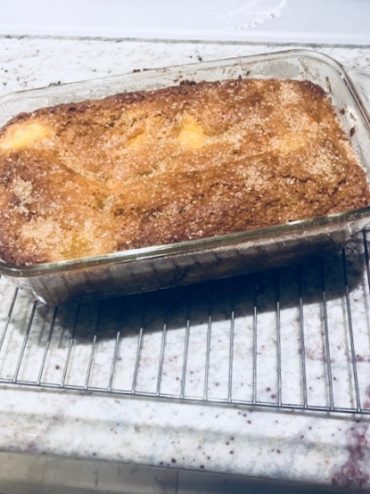 A sweet, dense quick bread chock full of sweet Colorado peaches.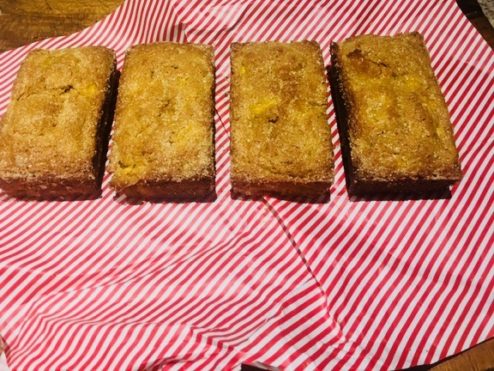 by Liz Berg, This Skinny Chick Can Bake blog
Seves 16
INGREDIENTS
2–3 teaspoons softened butter
1 tablespoon sugar
2 cups flour (I used High Altitude flour, Hungarian or King Arthur
1/2 teaspoon salt
2 teaspoons baking powder
1 cup dark brown sugar
1/4 teaspoon allspice
1/8 teaspoon ground nutmeg
1 teaspoon ground cinnamon
2 eggs, room temperature
3/4 cup vegetable oil
1/4 cup whole milk
1 1/2 cups peeled and diced peaches (drain if using canned peaches)
DIRECTIONS
Preheat the oven to 350 degrees.
Grease a 9 x 5-inch bread pan with butter, then dust with sugar or flour. Set aside. (TIP: I always put parchment paper on the pan's bottom and grease that also.)
Whisk together flour, salt, baking powder, brown sugar, allspice, nutmeg and cinnamon in a large bowl. Set aside.
Whisk together the eggs, oil and milk. Stir into dry ingredients. Do not over mix. Fold in the peaches after draining away any liquid.
Scrape the batter into the prepared pan. Level batter with a spatula.
Bake for 60-70 or more minutes or until toothpick inserted into the middle of the loaf comes out clean. (Bake the mini-loaves for 30-40 minutes.)
Let cool on wire rack for 10 minutes, then remove from pan and let finish cooling before slicing.