In the late Eighties my daughter Melissa, a junior at St. Olaf College in Minnesota, spent her junior semester abroad in Sumatra, Indonesia. Michael and I were less than pleased about her destination choice but to no avail. She was headstrong, independent and hell-bent to have an adventure on the other side of the world. ( She must have inherited those character traits from her father.) So off she went.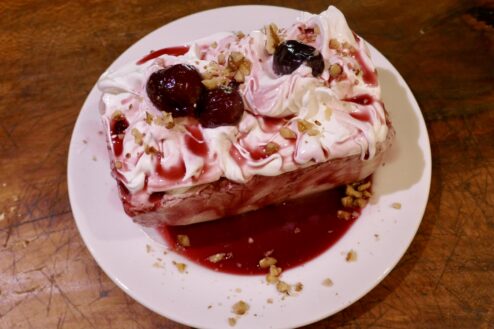 It was a rocky few months. This was the college's first experience with sending a woman to Sumatra, communication where she was situated was sketchy and safety was an issue. Let's just say the President of St. Olaf and I had conversations.
Fast forward to her return. We headed to the airport the day of her arrival home to Des Moines where we lived at the time. We were beyond excited. The plane arrived. No Missy. I know that because when she didn't deplane, I charged onto the plane and looked under several seats. (As I mentioned, these were different times.)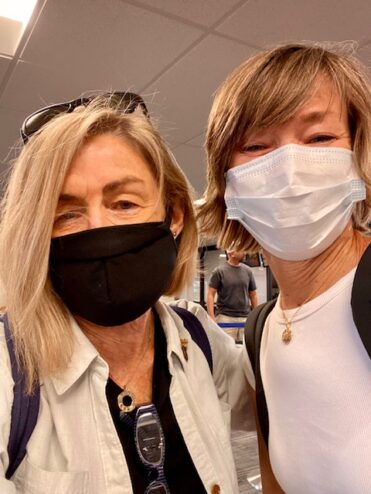 Michael kept his cool. I did not. The airline said she had been routed to Denver. My brother, who lived in Denver, called when he got to the airport, had her in hand and would stay with her until she boarded a flight for Des Moines. Although my recollections of that incident are hazy (or, blocked), she eventually made her way home.
That was the week I found my first gray hair.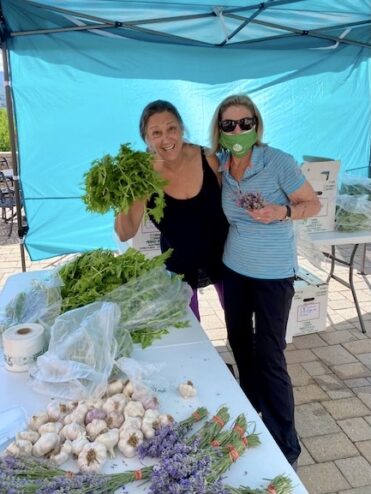 So it's not surprising that last week, after 17-months, when she was finally coming to Aspen, I was at the tiny Grand Junction airport 4 hours before her arrival. We'd had more than 20 different mudslides in our area last week causing ongoing road closures. I was prepared for whatever Mother Nature threw my way. Melissa arrived. We drove back to this beautiful Valley where she once had lived and to my mind, our time together was perfect.
The moral of this story may be Always a Mother, Life is Wobbly, Be Brave and Mind the Gap.
.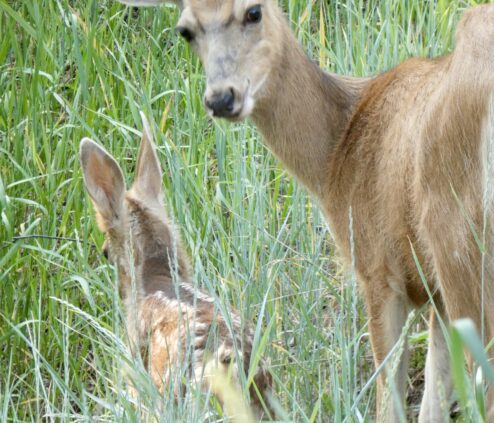 To celebrate a milestone accomplished, I've got a little baking adventure for you. Or, if that grinds your gears, sit back and just enjoy reading about mine. Semifreddo is a classic Italian staple that lands midway between mousse and ice cream. It has the consistency of a frozen mousse and the flavor of ice cream. If you're pronunciation-challenged like me, it's pronounced SEH – ME – FRAY – DOUGH which means half-frozen in Italian.
Semifreddo is basically heavy cream, sugar and eggs. In the frozen dessert category it's been called 'the richest, most luscious and most decadent.' You don't need an ice-cream maker to create it. Use any fruit or chocolate you have on hand. Add nuts, if you wish. The last semifreddo I made was peach. In my opinion, adding the meringue topping is an extra detour you don't need to travel. I usually just puree extra fruit and pour it with added chunks on top. For me, the meringue adds an extra sweetness not needed.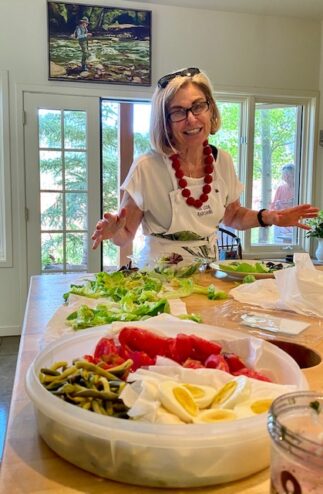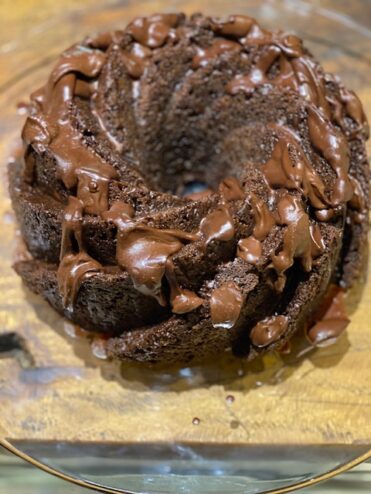 CHERRY SEMIFREDDO adapted from Hetty Lui McKinnon and ZOËBAKES
SERVES: 8-10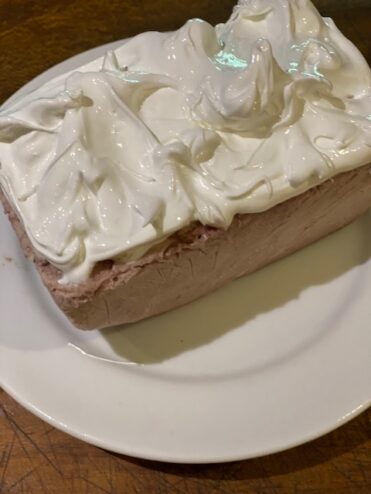 INGREDIENTS:

Semifreddo
2 pounds sweet or sour cherries, fresh or frozen, pitted
1 1/2 cups superfine sugar, divided (if you don't have superfine sugar, just blend granulated sugar in a food processor for 2 minutes)
3 tablespoons cornstarch
1 1/2 cups (375ml) heavy whipping cream
6 large egg yolks
1/2 cup whole milk
Meringue Topping (optional)
3/4 cup egg whites
1 1/2 cups sugar
1 1/2 tsp salt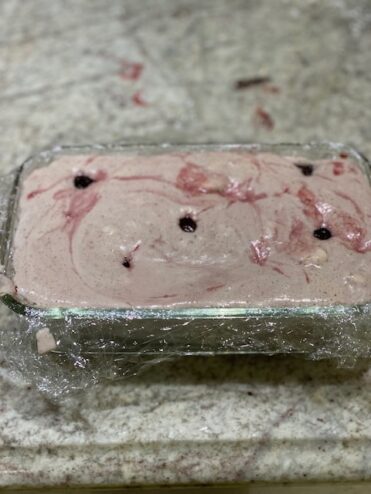 DIRECTIONS: 
Line a 9×5 loaf pan or 9×4 Pullman pan which is used to create the square shape or mini-loaf pans with plastic wrap.
In a saucepan, cook the cherries until they release their juices (this will take longer with fresh cherries), about 5-10 minutes. Whisk together 1 1/4 cups superfine sugar and cornstarch, then add it to the cherries, cook for 3 minutes or until the juices are thick and clear. Allow to cool.
Puree half the mixture until smooth and refrigerate.
Whip the heavy whipping cream to soft peaks in a stand mixer or handheld electric mixer. Don't over whip or it will not blend well into the mixture. Set aside.
Whip the egg yolks in a stand mixer fitted with a whip attachment until light in color on high speed, about 3 minutes. While the yolks are whipping, heat the milk with the remaining 1/4 cup of superfine sugar until simmering. Turn down the speed of the mixer to low and slowly drizzle the hot milk into the whipping egg yolks. Turn back to high speed and whip until light, fluffy and cool to the touch. Fold the cooled pureed cherries into the egg mixture. Fold the whipped cream into the cherry/egg mixture. 
Pour 1/3 of the mixture into the prepared pan. Add 1/3 cup of the whole cherries to the pan. (If the whole cherries are too juicy, just pour most of the juice off and set aside). Add another 1/3 of the semifreddo mixture to the pan and another 1/3 cup fruit over that. Repeat with the remaining semifreddo and 1/3 cup cherries. Cover and freeze for several hours or overnight, until very firm.
Stick the serving trays into the freezer a hour or two before inverting the semifeddo.  
Invert the semifreddo onto a frozen serving tray, return to freezer.
OPTIONAL: Once the semifreddo is firm again, make the topping.
To make the SWISS MERINGUE: Bring about an inch of water in a saucepan to a simmer. Combine the egg whites, sugar and salt in the bowl of your stand mixer. Place the bowl over the simmering water and stir the egg mixture with a rubber spatula until it is hot and all of the sugar has dissolved, about 5-7 minutes. You don't want to cook the egg whites, just steam them.
Remove from heat and place the bowl onto the stand mixer, fit with a whisk attachment. Beat on high speed until very think, glossy and stiff peaks when you lift the beater.  Spoon the meringue over the semifreddo and return to the freezer to set for at least an hour before serving.
Let your plated servings "sit" for 5-7 minutes so the mixture turns a bit soft, thus the name for the dessert half-frozen.