This week, I must admit, has been humbling. During the past few days I've found myself on-the-hunt for my sense of humor and good will. This is not a week when I've felt the love from either our Dorie or Mother Nature.
Today the French Fridays with Dorie recipe choice is Almond-Orange Tuiles (pronounced tweel), a paper-thin cookie and perennial favorite in France. Dorie describes tuiles perfectly, "lacy, fragile, light, curved and naturally elegant."
Heavy sigh.
Wednesday evening I mixed together the tuiles batter, consisting of sugar, flour, Bob's Red Mill Almond Meal/Flour, orange juice and butter, for an overnight sleepover in the fridge. So far, so perfect. Thursday morning I woke up with a can-do attitude, threw on my bathrobe and charged into the kitchen to bake these treasured gems.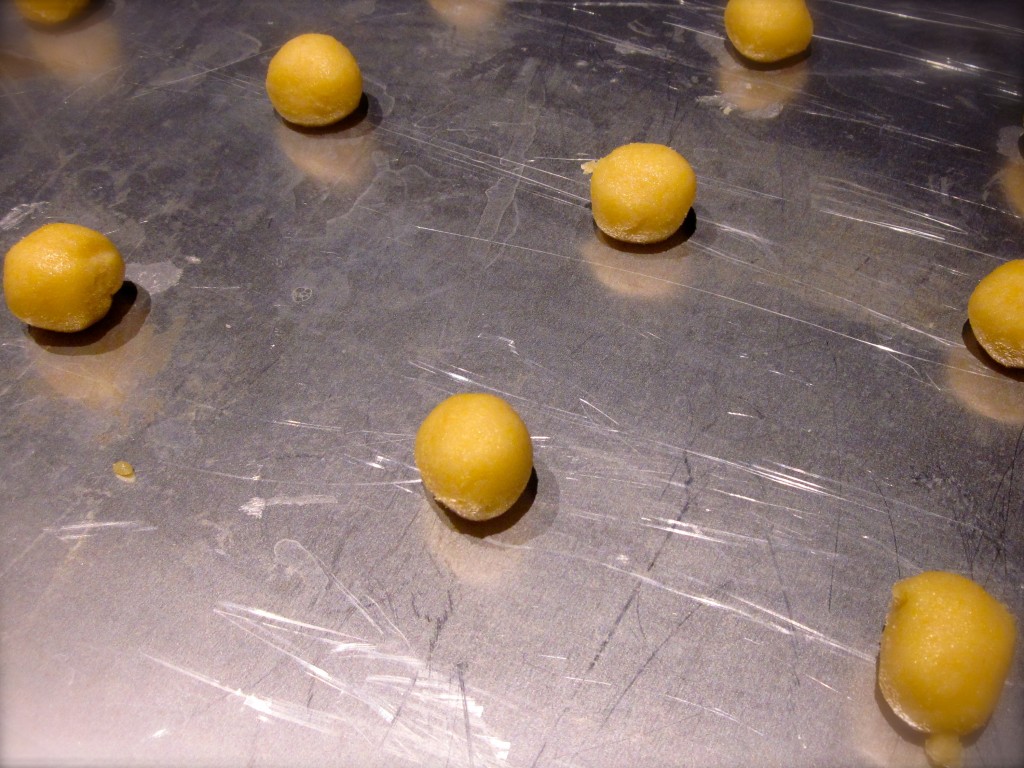 I noticed,… Continue reading →