DIG IN
Q: What did I make on December 14, 2017 you ask?
A: I baked a spectacular Gingerbread Cake Roll topped with Eggnog Whipped Cream.
Here's where you can find all the recipes I've made since February, 2011. Admittedly, even I'm impressed by that.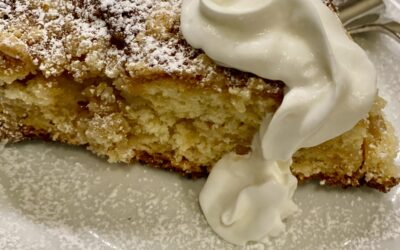 Mary
+
BAKE THIS. Last week cookbook author Joy the Baker posted a simple one-layer Lemon Crumb Cake recipe she claimed would add a 'sparkle of sweetness to your week.' After spending 4 months in warmer climes I'm just back home in Aspen so Simple + sparkle + sweetness...
read more