DIG IN
Q: What did I make on December 14, 2017 you ask?
A: I baked a spectacular Gingerbread Cake Roll topped with Eggnog Whipped Cream.
Here's where you can find all the recipes I've made since February, 2011. Admittedly, even I'm impressed by that.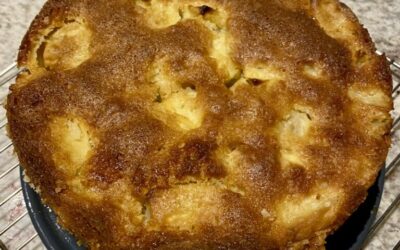 Mary
+
Marie-Hélène's Apple Cake CONNIE & JANE A decade ago I was inspired by a do-better nudge from a woman I met only once. The memory of that has served me well. I hope my story will inspire you to come up with your own. We all have stories to tell. In this week's...
read more