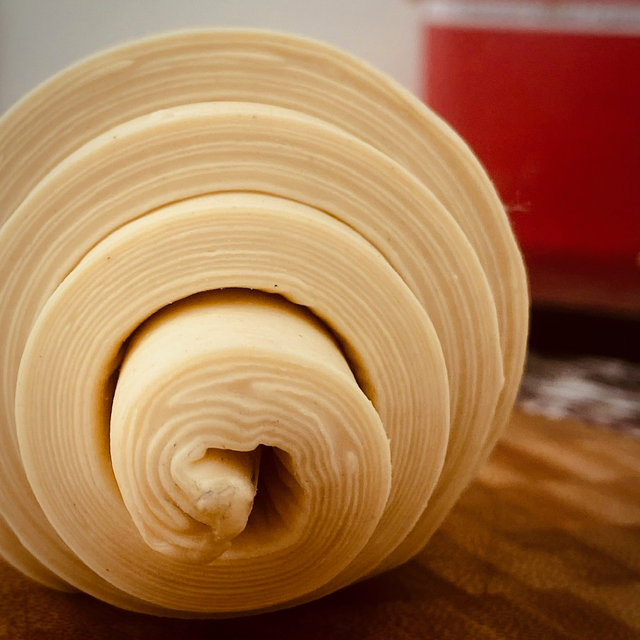 Croissant: "However you choose to pronounce it at home, it is perhaps worth noting that outside of the United States, the closer you can come to saying "kwass-ohn," the sooner you can expect to be presented with one." Bill Bryson
Very seldom do I do something 'on a whim.' Going out on a limb for any reason is uncomfortable. That's why I'm still not clear when I decided to go all in to learn a second language. Realizing I already knew many termes de cuisine française, why not pursue French, I decided. If I could cook it, I could speak it. While logic never was in play here, my enthusiasm was the only encouragement I needed. After checking out schools and heeding by advice from friends, I enrolled in a month-long immersion program on the French Riviera at the Institut de Français in Villefranche-sur-Mer. I attended each spring for four years.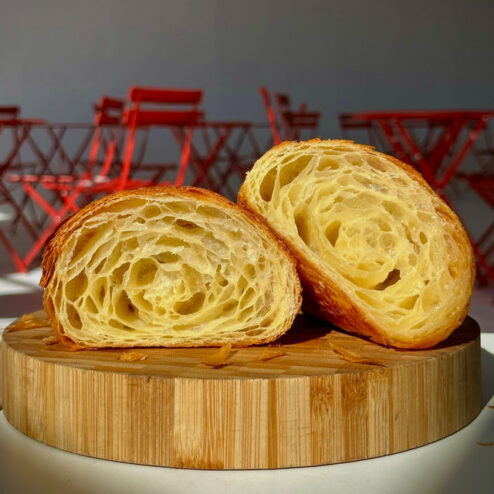 Besides my months of study in France, at home I took classes, on-line courses and sometimes had tutors. Many Wednesday nights, determined to bingewatch my way to fluency, it was soirée cinéma chez moi. The thing is, dear Reader, I never mastered conversational French. Vocabulary and grammar, tense, mood and voices, I'm very good. Understanding others, always improving. Mixing it up with french speakers around a dinner table. Dommage.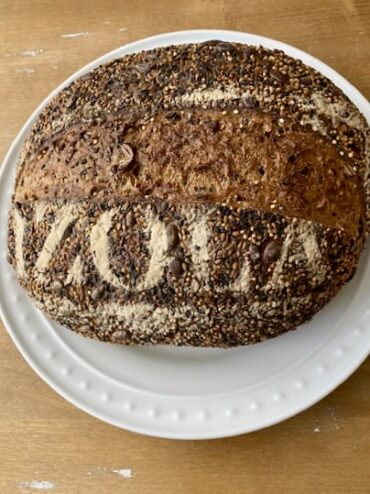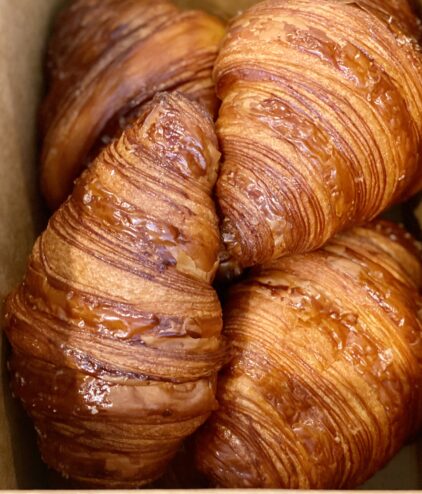 I've always been an eager learner, studied and done well. My failing didn't feel good. I was embarrassed. Still I returned year after year. Realizing that even while struggling, I was absorbing something, I persevered. After four years, combining immersion with other studies, I confidently believed I knew enough to survive safely in France by myself. That was the payoff. It's when I began spending several months in Paris each winter. More importantly, that's when I became a self-declared authority on croissants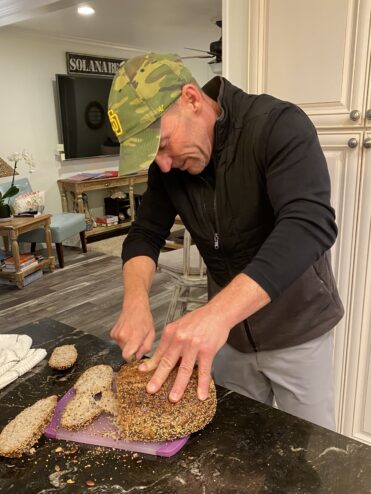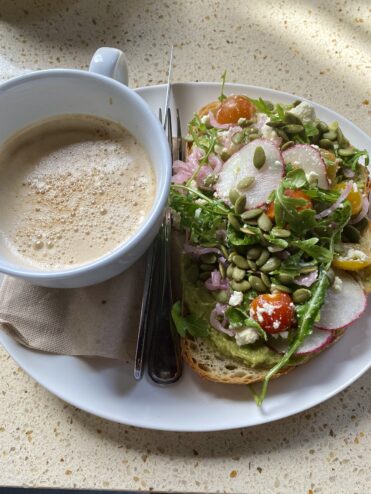 IZOLA'S STORY and MORE. SURPRISING SAN DIEGO
While you and I may never bake a batch, I came to San Diego and discovered a croissant that stands tall with the many I tasted in Paris and Europe. Already winning awards and named the 2022 best bakery in US/Canada by Yelp, IZOLA is just 21 months old. Specializing in six different kinds of croissants, five flavors of sourdough breads, amazing Tahitian Vanilla Knots and more, it opened its 'window' for business soon after the Covid shutdown.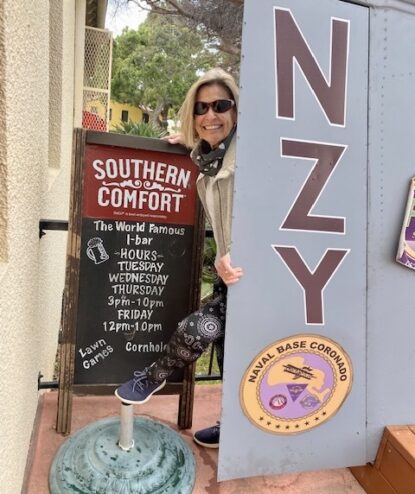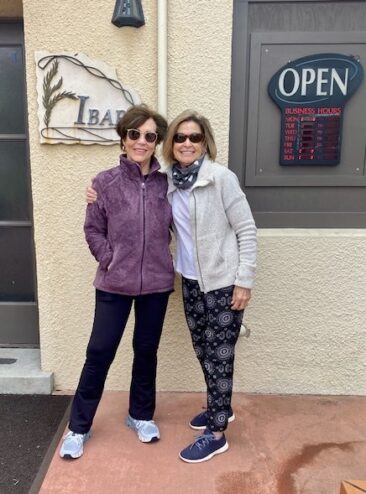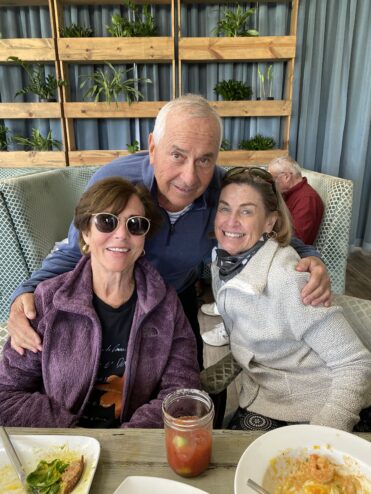 Here's IZOLA'S story. Business and life partners Jenny Chen, a retail merchandiser, and Jeffrey Brown, a well-considered photographer, were caught in Paris just as I was when the borders began closing in March 2020. After returning safely to a lockdown in San Diego, Jeff says he decided to 'start that bakery that had always lingered in my mind.'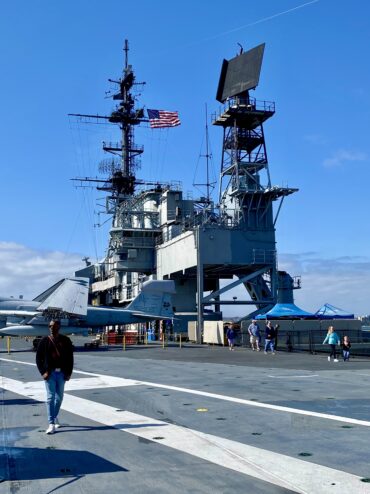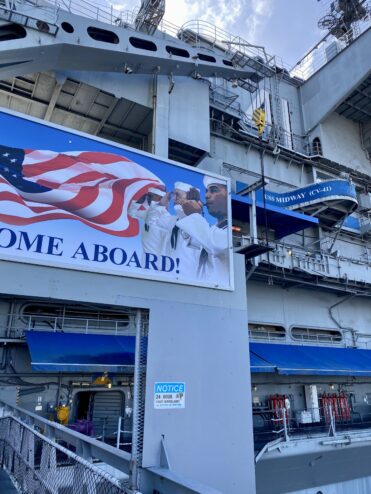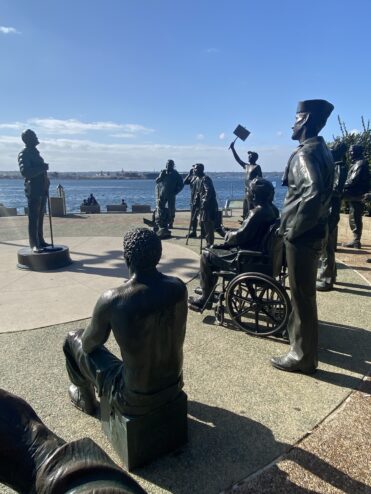 Never mind that Jeff had never baked bread nor realized the complexity of making croissants. Re-purposing his third-floor photography studio located in East Village into a bakery, he and Jen went to work experimenting with croissants and breads that could meet their expectations. On June 10, 2020, piling 12 croissants carefully in a basket, she opened their third-floor window. Using ropes from their personal rock climbing cache she lowered the basket down to eager customers. For the next 8 months, in what became a community event, they sold baked goods out of their window.
.
"It takes 4 days to create handcrafted croissants," he explains. "Our team layers butter from Normandy with our croissant dough to finish with 96 individual layers of butter that when proofed, then baked, expand to create a honeycomb texture that is an architectural marvel in and of itself."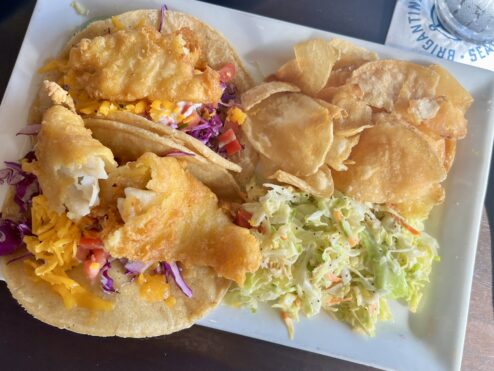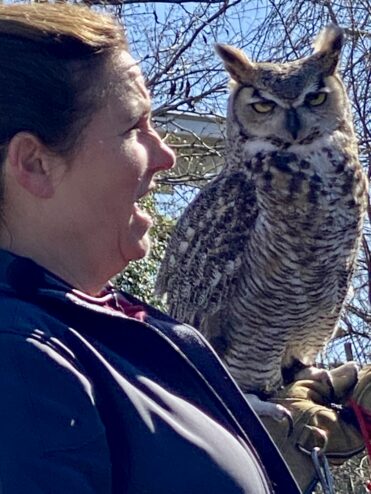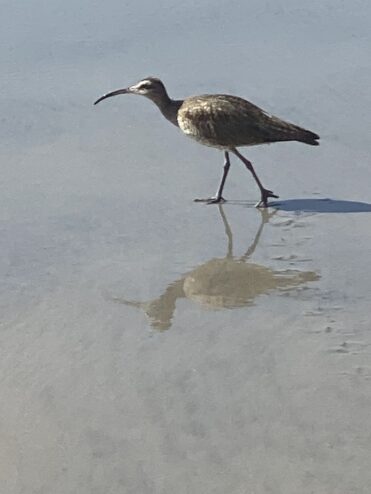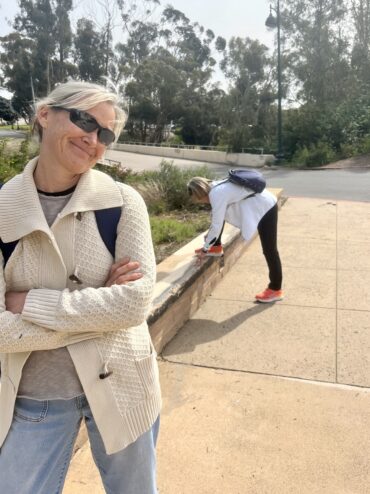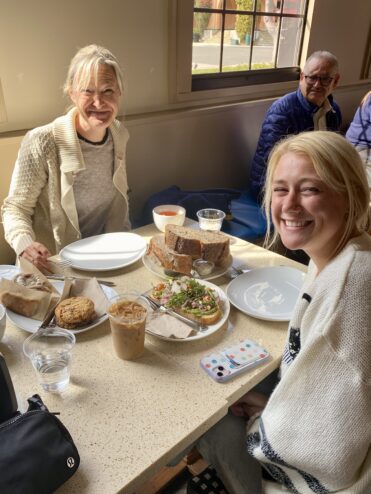 It's been a wonderful winter. Heading home in one month. Missing my Gant family and friends. Mary