Saturday morning I received a FaceTime Call from Emma, my college junior. "Hi Gramma, I just called to see how you're Celebrating You today?"
Believing I was Celebrating Me by opting out of applying make-up, forgetting to comb my hair and on my 3rd cup of very dark roast, "Uh, Emma," I asked, "why should I be Celebrating Me?"
Remembering she was live on FaceTime, forbidden to Eyeball Roll her grandmother, she went with the exasperated sigh. "Grandma, it's your b-i-r-t-h-d-a-y month. You must Celebrate You every single day," she replied seriously.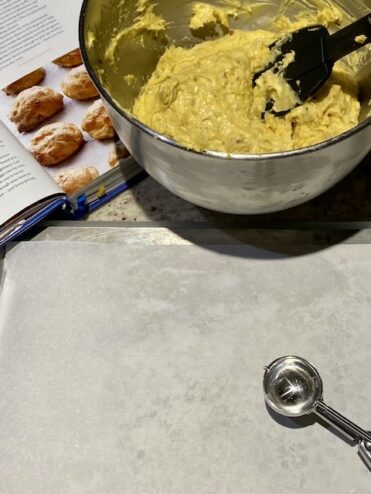 Racking my memory, quite sure I'd never celebrated me for 31 straight days, I decided this was something new she'd learned in college. "Enlighten me," I suggested.
She proceeded to explain. Ending our call, I called up Mr. Google. Self Celebration is not new. Now, however, it's been enthusiastically embraced by the 72 million Gen Z'ers born between 1997-2019. I even found a link to 100 Ways to Celebrate You. Says Oprah, "The more you praise and celebrate your life, the more there is in life to celebrate."
Realizing I am about 6 decades late to the party, if Emma wants to celebrate her grandmother, I won't argue. Surprisingly this exercise has already made my days richer, more meaningful.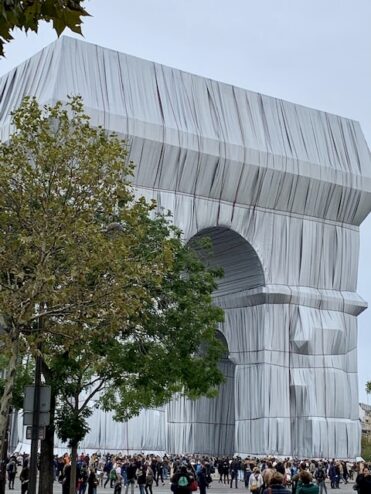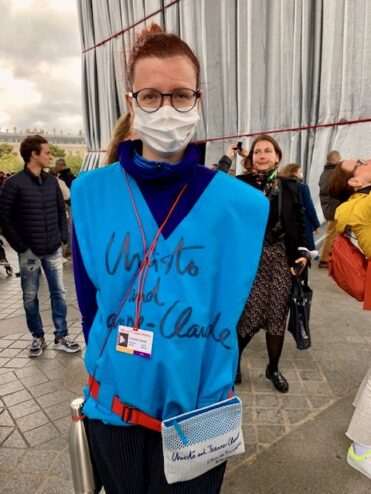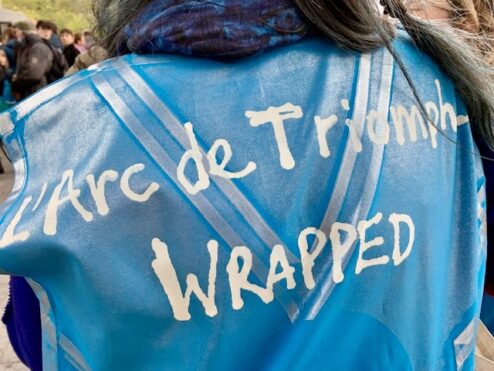 DAY 8, Friday : CELEBRATING DORIE
Although I've provided Days 1-7 examples below to encourage you to Celebrate You, birthday or not, let's begin with Day 8.
There's a stack of reasons to celebrate Dorie Greenspan. First, it's her birthday month also. Her 14th cookbook, Baking with Dorie: Sweet, Salty & Simple, will hit my mailbox on October 19th. In 2010, my joining French Fridays with Dorie, a virtual cooking group cooking through Dorie's Around My French Table, provided the footing, support and friendship needed to begin rebuilding a life.
Today I baked gougères, cream puff look-alikes but not sweet. The dough is the same, pâte à choux, but these are cheesy. Gougères are the first thing I baked after joining FFWD in 2010. Today I'm baking them again only using Dorie's newer recipe, My Newest Gougères, from Everyday Dorie. It's a simpler recipe (below) but just as tasty.
Dorie has often written about gougères in her books, articles and The NYT Magazine. The past 20 years when she and her husband, Michael, entertain, she serves this little dreamy puffball as an appetizer. I know that's true. Recently I've been spending my winters in Paris. Once, when Dorie knew my Aspen friends were in Paris, she invited us to dinner. "However many are visiting," she said, "bring them all."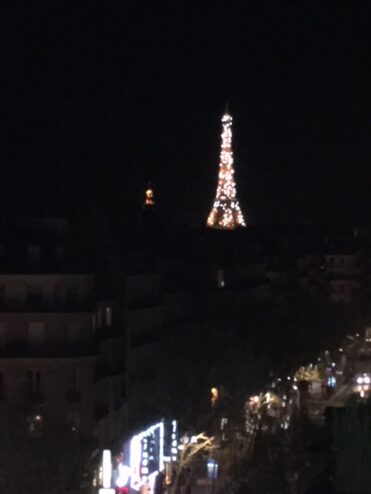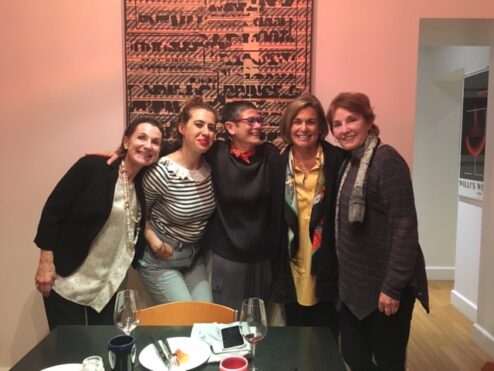 The short version. We cleaned our plates! We left their apartment at 12:30 am after jumping up from the table on the hour to watch the tour Eiffel's light show. (Dorie and Michael, charming hosts, were amused.) Their balcony view started from the Arc de Triomphe to the tour Eiffel to the The Dôme des Invalides. Awestruck. An amazing evening.
CELEBRATING ME, Days 1-7 (my version )
Here's an example of my first 7 days. Predictable, quirky and courageous (#7). Your turn.
Day 1, Saturday, October 1st: Looking a bit weary but glad to be here. We've all been Celebrating Women 50-some years. Longtime friends gathered to support the young organizers of the Women's March.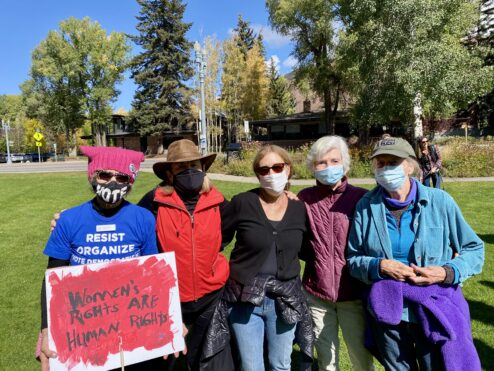 Day 2, Sunday: Finding Joy today with my monthly Zoom Call with 6 childhood friends. Since Covid began, we've pulled up 70 years of memories, offered support and mourned the loss of one of us. RIP Carol.
Day 3, Monday: Dazzled by the High Country's glorious Fall splendor. Patrolled in Ashcroft with my partner, Deb, who hadn't yet packed her uniform away!!! And, haven't missed many chances to walk through the Northstar Preserve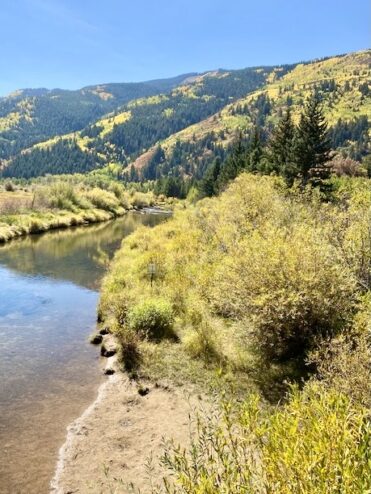 Day 4: Celebrating my Mother's birthday by baking a mini-Apple Crisp, something I can't replicate.
Day 5: Let's go quirky…..I wrote down 5 of my Life's major mistakes, those I regret the most, failures I have dwelled on forever. Did any Good result from them, that lemonade/lemon-thing? Yes, I realize. Forgiving. transformational.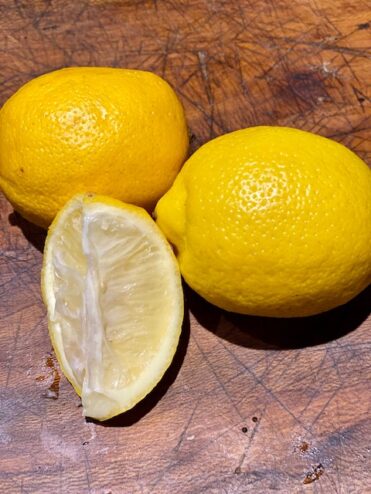 Day 6: Coupling with Day 5. From this day forward, determined to cut myself some slack, eliminate all expectations of perfection and just enjoy the journey. (I'm talking to you, French Language Proficiency.)
Day 7: I always promised when my bum knee diminishes my lifestyle, stops me from activities I love, I'd take care of it. This summer my knee said, "I'm done." Yesterday I Celebrated Me by scheduling a Knee Replacement. Steroid and Gel shots will get me through the winter in Hawaii and Paris with my operation already scheduled for April. My surgeon promises to have me ready for the 2022's Forest Conservancy's opening day.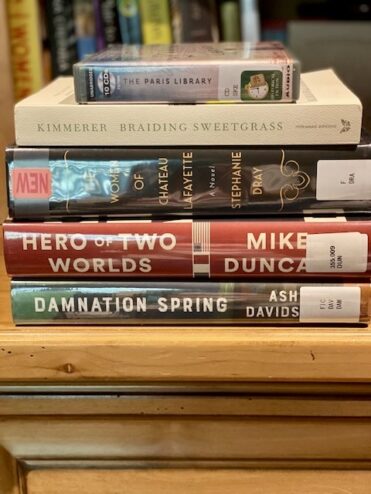 COOK THE BOOK FRIDAYS
My Newest Gougères, Dorie Greenspan, EVERYDAY DORIE,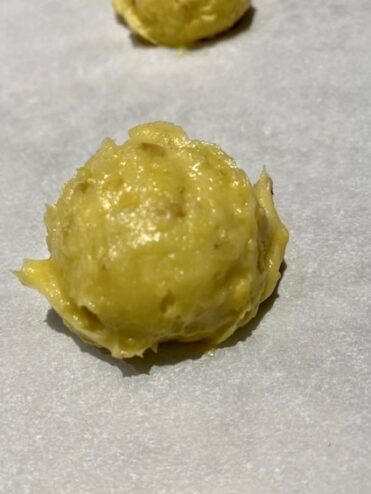 Yield: about 55 (small), 35 (large)
 Ingredients:                                                                
1/2 cup whole milk                                                   
1/2 cup water
1 stick unsalted butter (8 TBS), cut into four pieces
1 1/2 teaspoon fine sea salt
1 cup all purpose flour
4 large eggs, at room temperature
1 large egg white, at room temperature
2 teaspoons Dijon mustard (preferably French)
2 cups coarsely grated cheese such as Compté, Gruyère cheese or sharp cheddar
2/3 cup walnuts or pecans lightly toasted and chopped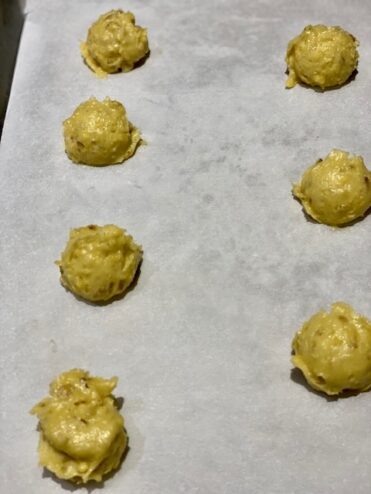 Directions:
Position the racks to divide the oven into thirds and preheat it to 425 degrees F. Line two baking sheets with parchment paper or silicone baking mats.
Bring the milk, water, butter and salt to a boil over high heat in a medium saucepan. Add the flour all at once, lower the heat and immediately start stirring energetically with a heavy spoon or whisk. The dough will form a ball and there'll be a light film on the bottom of the pan. Keep stirring for another 2 minutes or so to dry the dough. Dry dough will make puffy puffs.
Turn the dough into the bowl of a mixer fitted with the paddle attachment (or work by hand with a wooden spoon and elbow grease). Let the dough sit for a minute, then add the eggs one by one, followed by the white, beating until each egg is incorporated before adding the next. The dough may look as though it's separating or falling apart but just keep working; by the time the white goes in, the dough will be beautiful.
Beat in the mustard, followed by the cheese and the walnuts. Give the dough a last mix-through by hand.
Scoop or spoon out the dough, using a small cookie scoop (11/2 teaspoons). If you'd like larger puffs, shape them with a tablespoon or medium-size cookie scoop. Drop the dough onto the lined baking sheets, leaving about 2 inches between each mound. (The dough can be scooped and frozen on baking sheets at this point.)
Slide the baking sheets into the oven and immediately turn the oven temperature down to 375 degrees F. Bake for 12 minutes, then rotate the pans from front to back and top to bottom.
Continue baking until the gougeres are puffed, golden and firm enough to pick up, another 15 to 20 minutes. Serve immediately—these are best directly from the oven.
MAKING AHEAD: These puffs can be made ahead. Keep the scooped puffs in the freezer, ready-to-bake. Scoop the puffs and freeze them on a parchment-lined baking sheet or cutting board until firm, then pack them airtight. Bake them straight from the freezer, giving them a few more minutes of heat.
S T O R I N G : The puffs are best soon after they come out of the oven and nice (if flatter) at room temperature that same day. If you want to keep baked puffs, freeze them and then reheat them in a 350-degree-F oven for a few minutes.