Before Tom Sawyer, before Huckleberry Finn, when Mark Twain was an underpaid wanna-be newspaper reporter, he found himself in Hawaii. In 1866 at just 31 years of age, The Sacramento Daily Union sent him on assignment to the Sandwich Islands, present-day Hawaii. He spent four months in the islands, sent back 25 letters and was paid $20 a dispatch.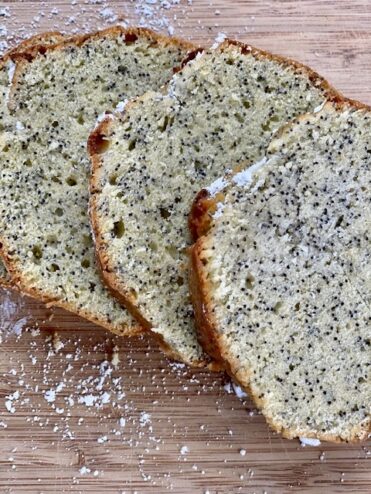 It wasn't until 1947 that a collection of those letters was turned into a book, Letters from Hawaii. One present-day East Coast reviewer called it 'a foretaste of genius and the best travel writing about Hawaii I have ever read.' The book is still available today. Although Twain never returned to Hawaii, late in life he wrote, "What I have always longed for was the privilege of living forever away up on one of those mountains in the Sandwich Islands overlooking the sea."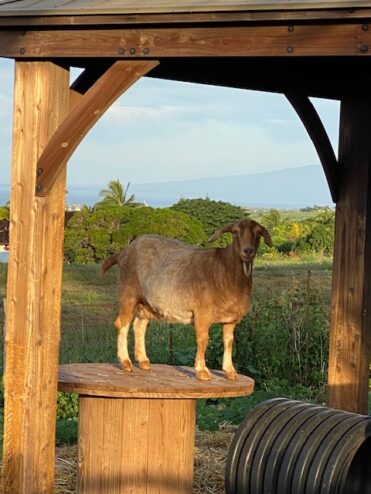 In the Eighties and Nineties Michael and I vacationed in Hawaii often. We visited every island, toured the war memorials in Honolulu and enjoyed all that was available to a tourist. Now, almost twenty years since our last trip, unlike Twain who never was able to return, I wanted one last trip to those old haunts.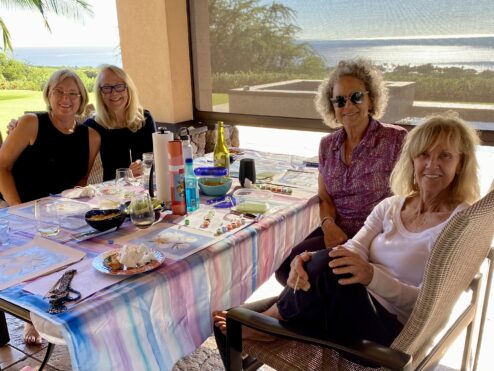 But once again Covid ran interference to all my plans. Having arrived in Maui to face the increasing Omicron surge, island hopping, Pearl Harbor,  revisiting special restaurants and mixing it up with the tourists on Kaanapali Beach and Lahaina's historic Front Street were off the table. Surprisingly, my time here has taken on an amazing personality of its own without the possible discomfort a walk down memory lane might have pulled up. I have pictures…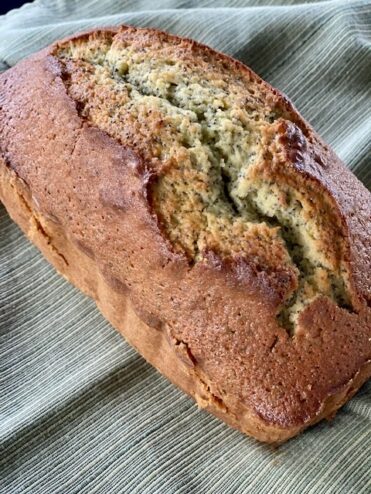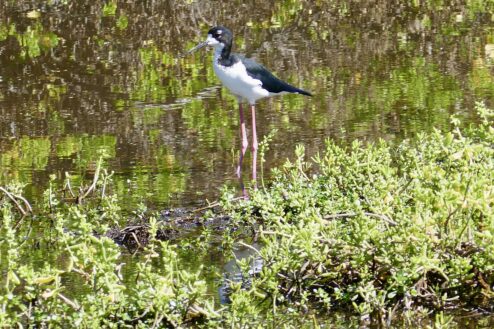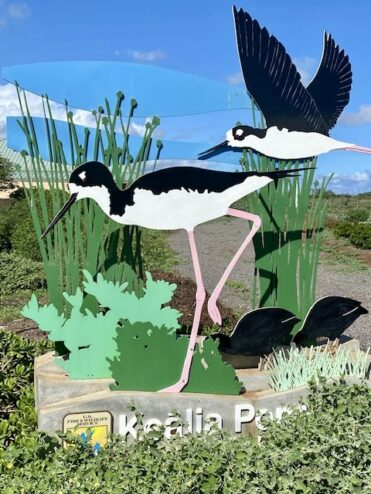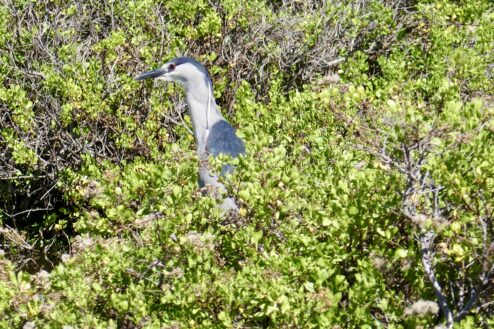 "Ooooommgawd is this amazing!!!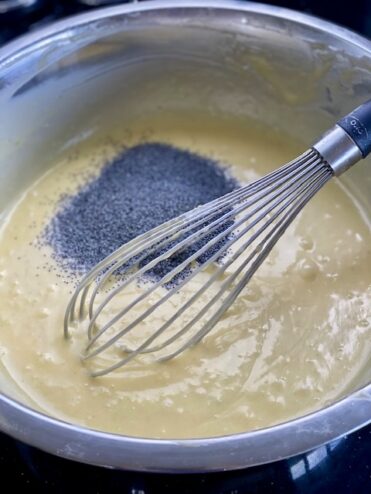 I've got a little baking adventure for you. No electric mixer needed. A cinch to throw together. No outlandish ingredients required. And if you're over holiday sugar and sweetness, how about plain and simple. This Poppy-Seed Tea Cake's texture is 'a delightful cross between the close grain of a poundcake with a spongecake's bit of bounce.'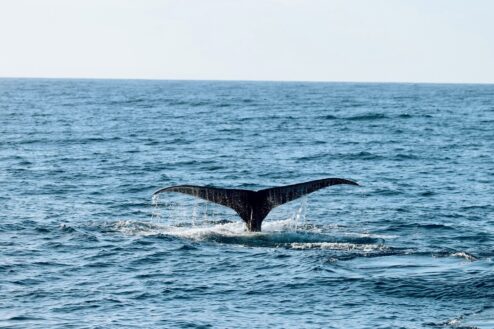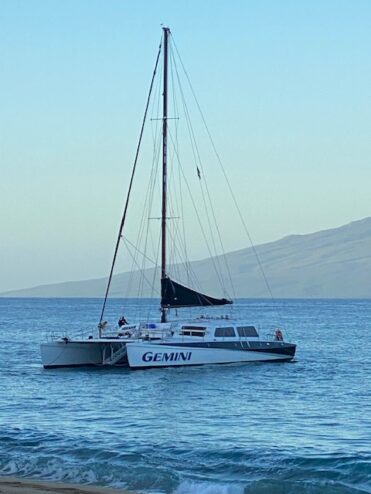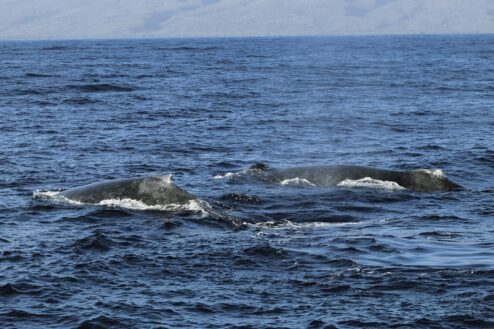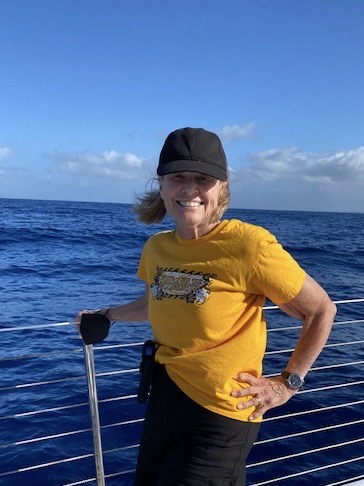 Thanks to Omicron, I am still my personal chef this winter. Not complaining, I have a dream kitchen here in Maui. In Dorie Greenspan's January "EAT" column in New York Times Magazine, she wrote about her grandmother, childhood memories and poppy seeds. In ten years of cooking through this woman's cookbooks, I'm entitled to gush over Dorie and her recipes. This is a three-gusher.  
 Having already baked several of these loaves, I prefer plain. The glaze glams it up, adding a tad of sweetness. I'm baking half-glazed, half-plain today for my neighbor. Friends here played taste testers. Leslie's response is the caption above. The cake apparently also passed muster with her husband with the "WOW" factor. Let's just leave it there.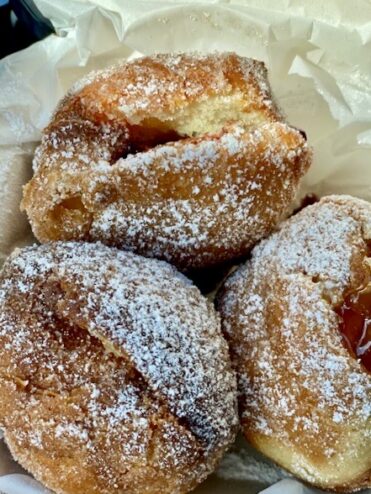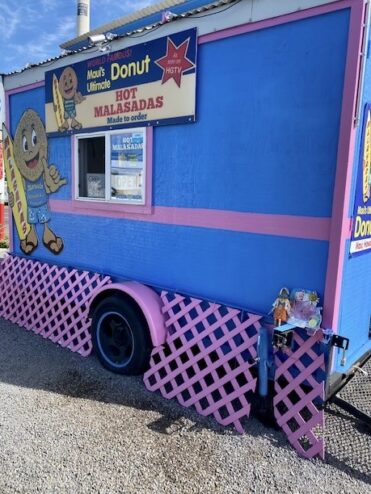 DORIE'S POPPY-SEED TEA CAKE  by Dorie Greenspan, EAT, New York Times Magazine
Ten Servings
INGREDIENTS
For The Cake:
Butter and flour for the pan
1 1/2 Cups all-purpose flour
1 teaspoon baking powder
1 1/4 Cups of Sugar
1/4 teaspoon fine sea salt
Finely grated zest of 1 lemon or tangerine
4 large eggs, at room temperature
2 tablespoons of lemon or tangerine juice
11/2 teaspoons of pure vanilla extract
1/2 cup heavy cream, at room temperature
51/2 tablespoons unsalted butter, melted and cooled
1/3 cup poppy seeds
For the Glaze (optional) :
1 cup confectioners' sugar
1 to 2 tablespoons lemon juice
1/2 teaspoon poppy seeds, for sprinkling
Instructions:
To make the cake, center a rack in the oven and pre-heat to 350 degrees. Butter and flour 81/2-inch loaf pan. Place the pan on two stacked baking sheets OR an insulated baking sheet.
2.  Whisk the flour, baking powder and salt together in a small bowl. Put the sugar in a large bowl, add the lemon or tangerine zest. Rub together with your finger until the sugar is moist and aromatic. Add the eggs, one by one, whisking in one vigorously before adding the next.  Whisk in the juice and vanilla and then the heavy cream until smooth.
3.  Add the flour mixture in three additions, using the whisk to gently stir the dry ingredients into the batter. When the flour is incorporated, add the butter in two additions, again stirring gently with the whisk. You should have a thick, smooth, shiny batter. Switch to a flexible spatula and stir in the poppy seeds. Scrape the batter into the pan.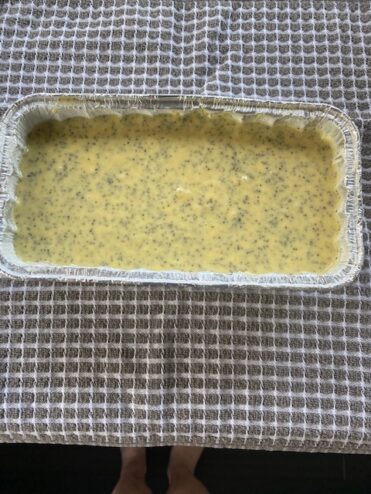 4.  Bake until it has risen and cracked along the center and, most importantly, a tester inserted deep into the cake comes out clean, about 60 to 70 minutes. Take a look at it after about 45 minutes and tent it loosely with foil if it's getting too dark too fast.
5.  Transfer the pan to a rack, cool for 5 minutes and then run a table knife between the cake and the sides of the pan. Unmold the cake and then turn it right-side up onto the rack. Cool to room temperature. 
6.  Stir together the confectioners' sugar and 1 tablespoon lemon juice until smooth. If needed add more juice, a drop at a time, until you have an icing that falls slowly from the tip of a spoon.  Spread it over the cooled cake to coat evenly, sprinkle with poppy seeds and let stand until set. 
7.  Wrapped well, the cake will keep at room temperature for about 4 days. Unglazed it can be stored up to a month.