WELL DONE, YOU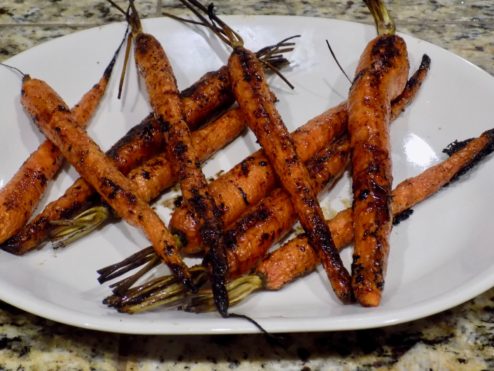 Countdown to 2020. Five days until we step into a new decade. If nothing else the 2010's have been for me about what I can't control. That's terribly uncomfortable on so many levels but, as I understand, it's called Life.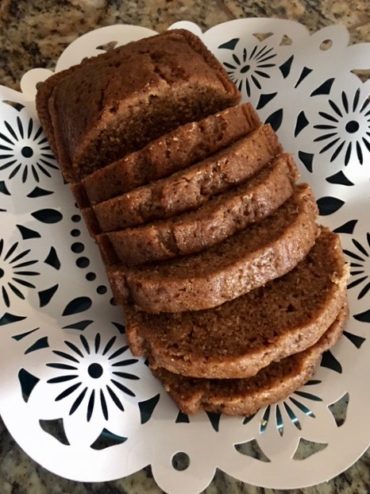 In the coming year I've promised myself to end each day with a "Well Done, You." That's a tired, overused phrase but translates to 'glass half full.' Take it easy. Just make every day count for something. Stay in the present.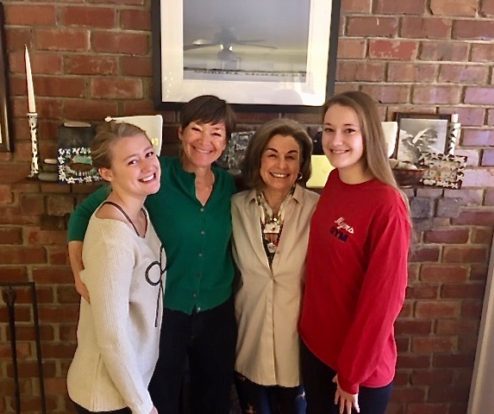 Psychologist Robert Holden, considered Britain's foremost expert on happiness, says "The real gift of gratitude is that the more grateful you are, the more present you become."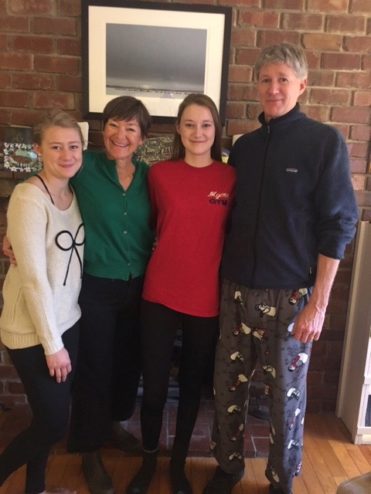 I got a jump start on that when spending Christmas week with my family in Bishop. Among the things we celebrated was my October 22nd (major) Birthday. Last Monday afternoon, Melissa said, "Mom, sit down, the girls want to give you your birthday present."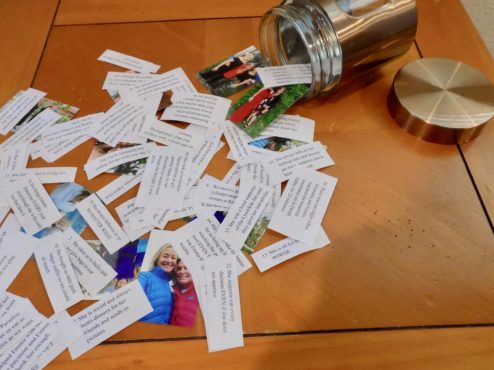 Clara handed me a copper canister which held 75 snippets of paper, each one expressing Why They Love Grandma. For the next two hours as I read each one aloud, it was 17-years of emotional. Without a doubt this was one of the best gifts ever. Each of us are well aware of our faults and foibles but here were 75 well-considered ways in which "Well Done, You" works every time. It's such a lovely gift to receive.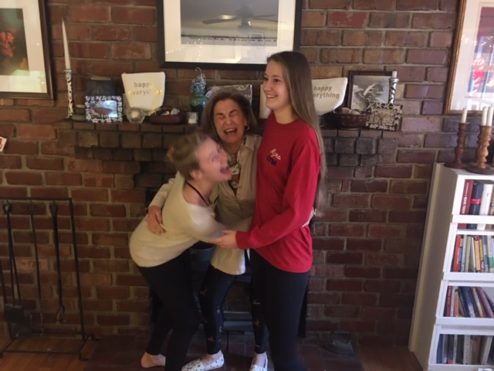 Was it Marcel Proust who suggested we 'be grateful to people who make us happy' since 'they are the charming gardeners who make our souls blossom?'
Maybe that's a thought to live by when welcoming this new Decade.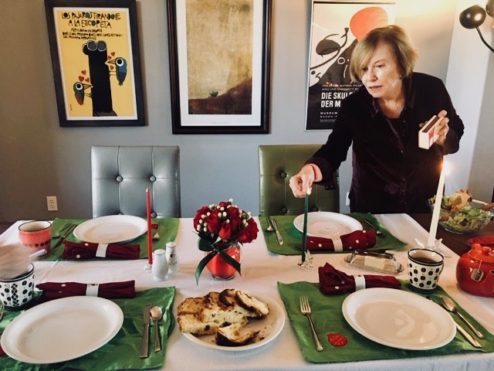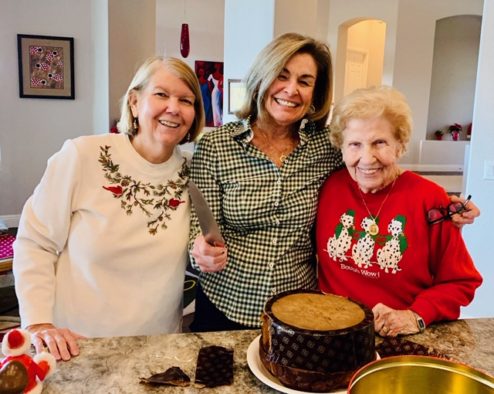 EAT YOUR VEGGIES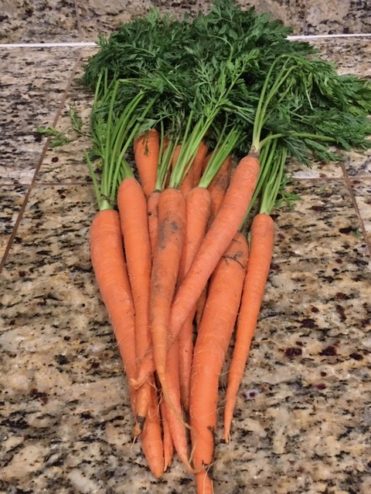 There is no clever way to segue from Proust to this week's CooktheBookFridays recipe. Let me just say…..If Marcel Proust were alive he would love SWEET & SMOKY ROASTED CARROTS.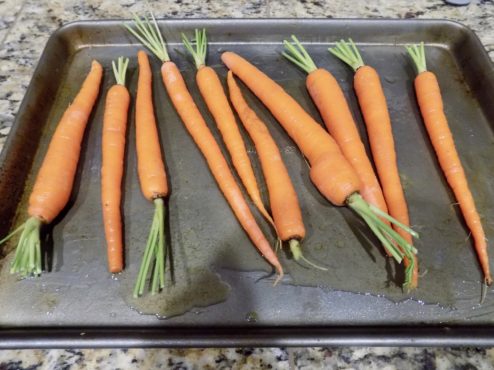 The secret to Everyday Dorie, The Way I Cook book's success is it's all about 'easy, comfortable cooking' based on what can be found in your grocery store, fridge or pantry with 'plenty of tolerance for substitutions,' as the author herself puts it.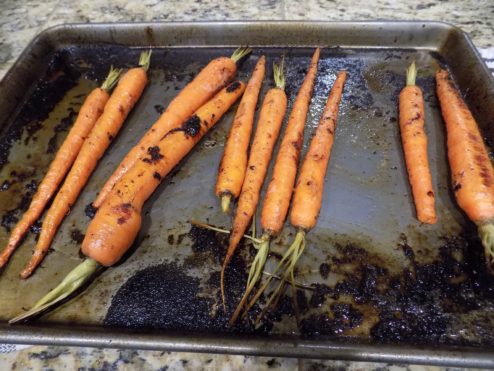 This vegetable recipe could be the poster child for this cookbook. If you find carrots with their tops intact, just cut off the feathery tops leaving only an inch or two. Do the same for the taproots. That makes for pretty.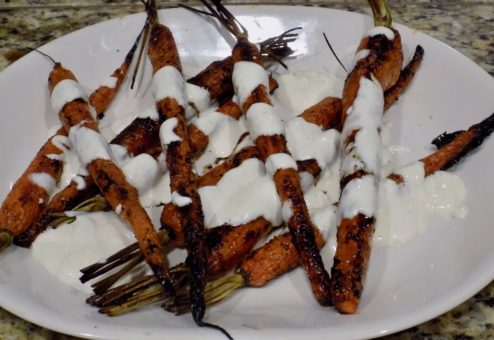 Serve the dish hot or cold, with the yogurt sauce poured over them, under, as its cushion or with the sauce in a pitcher for passing. I preferred the taste of smoky and sweetness without the sauce.
Any leftovers can be mashed or pureed and topped with yogurt. Yummy.
Happy New Year and Thank You for Your Loyalty, Readers
SWEET & SMOKY ROASTED CARROTS by Dorie Greenspan, Everyday Dorie, The Way I Cook
SERVES: 6
INGREDIENTS:
1/4 cup cider vinegar

1 tablespoon smoked paprika (see headnote)

1 1/2 teaspoons fine sea salt

1 1/4 teaspoons ground cumin

1/4 teaspoon cayenne pepper, or more to taste

3 tablespoons olive oil

2 tablespoons honey (I added another TBS)

2 pounds carrots, scrubbed, trimmed and patted dry

1/2 cup plain Greek yogurt

DIRECTIONS:
Center a rack in the oven and preheat it to 425 degrees F. Line a baking sheet with a silicone baking mat or a double layer of parchment paper.
Whisk the cider vinegar, paprika, salt, cumin and cayenne together. When the spices are dissolved, whisk in the oil and honey and taste for cayenne.
Arrange the carrots on the baking sheet, pour over about 1⁄3 cup of the spice syrup you just made and turn the carrots until they're evenly coated. Set the remaining syrup aside.
Roast the carrots for 20 minutes, then flip them over, rotate the baking sheet and roast for another 20 to 30 minutes or until they are tender and browned. They will be a tad charred here and there (that's good) and probably a bit wrinkled (this is the one time wrinkles are fine).
Pull the sheet from the oven. The carrots can be made ahead to this point and kept at room temperature for up to 6 hours.
YOGURT SAUCE DIRECTIONS:
Stir a tablespoon of the leftover syrup into the yogurt. Taste and add more if desired. the yogurt sauce can be made and refrigerated up to 2 days in advance.
To serve the carrots, first being the yogurt sauce to room temperature. Serve the carrots HOT with yogurt sauce spooned over them or spread or pooled under them (as pictured). You can also just pass a pitcher of yogurt sauce to accompany the carrots.
STORING: Leftover carrots can be covered and refrigerated for up to 2 days.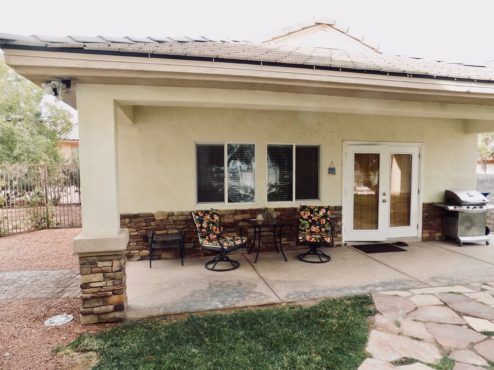 This post follows my progress cooking each recipe from Dorie Greenspan's Everyday Dorie cookbook along with those participating in our virtual cooking group , COOKTHEBOOKFRIDAYS. As a policy, we do not publish recipes unless they are already on the Web. Many of you have already brought the book. We thank you and encourage others to do the same. Join in the fun by linking here.