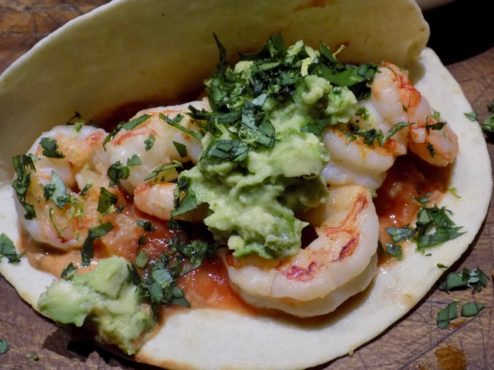 Here's the thing about this week's blog. I need to step back from gingerbread, cheese balls, eggnog and other seasonal-related flavors For. Just. One. Meal. While you won't find an ounce of Grinch- nor Scrooge-ness in me and realizing resistance may be futile, I'm on a mission. With a nod to those surprisingly quick Flash Mobs, let's call this a Flash Meal.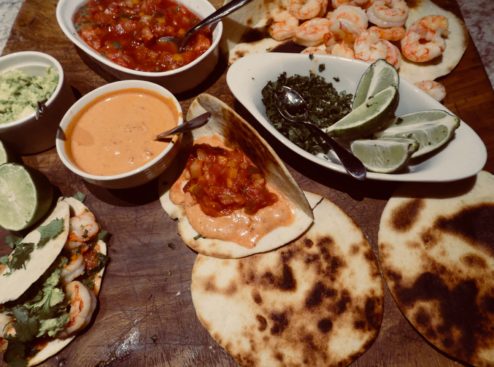 Dorie's SCRUMPTIOUS SHRIMP TACOS with Chipotle Cream, Salsa and Avocado Mash sounds delicious but involved, doesn't it? Too much work? Too many ingredients? No. Just, no.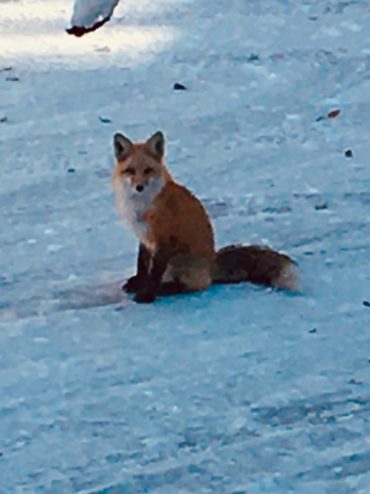 I scooted out of Aspen earlier this week, just beating an ongoing 2 to 3-feet of snowfall. I am driving to California for the holidays. As usual, for the next two months I'll stay in Henderson, Nevada, where we once lived. Tonight I am in Richfield, Utah where I relished my annual Half Rack of BBQ Ribs dinner ($15.99) at the R & R Frontier Village Restaurant. Since the Frontier had 3 holiday parties booked, to find a table was dicey. But I had driven 350 miles for those ribs. They welcomed me.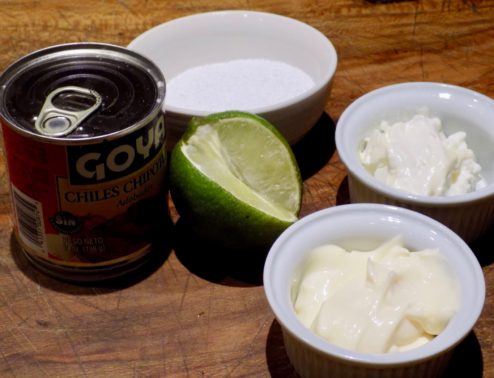 Now let's get back to those tacos. To clean out my fridge and pantry, this recipe was the perfect choice and provided me three days of meals. I had most the ingredients on hand, needing just a yellow bell pepper, canned pineapple and limes. I made the cream and salsa a day ahead. The last minute mash, tortillas and shrimp took 20 minutes. Since I first spotted this recipe in the Washington Post, I can provide it below. Jingle All the Way…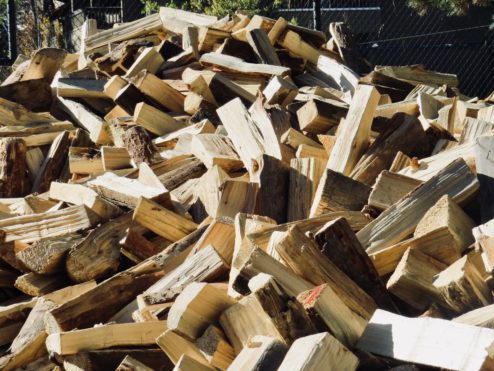 SCRUMPTIOUS SHRIMP TACOS by Dorie Greenspan, Everyday Dorie, The Way I Cook
SERVES 4-6
Dorie's Tips, Advice and Suggestions are worth noting.
CHIPOTLE CREAM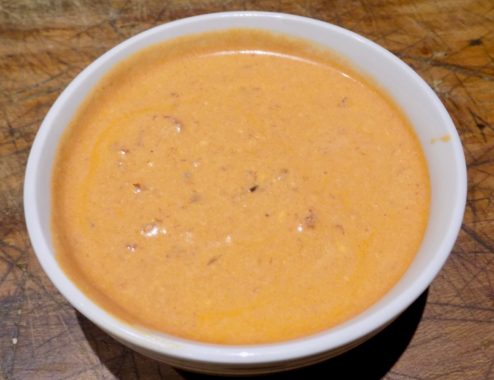 You can make the cream two days early. Whisk the mayo, yogurt and chipotle together in a bowl. Depending on how much heat you can tolerate, add the chipotle gradually. Season with salt. Whisk in the lime juice before serving. The leftover Cream is versatile. Use as a dipping sauce, a salad dressing or sandwich and burger spread.
SALSA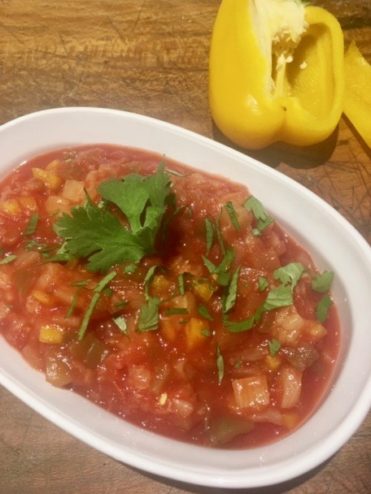 Because I had a jar of salsa in the fridge, I used that and added the red onion, yellow bell pepper and pineapple to the prepared mixture. Add the cilantro and lime juice just before serving.
AVOCADO MASH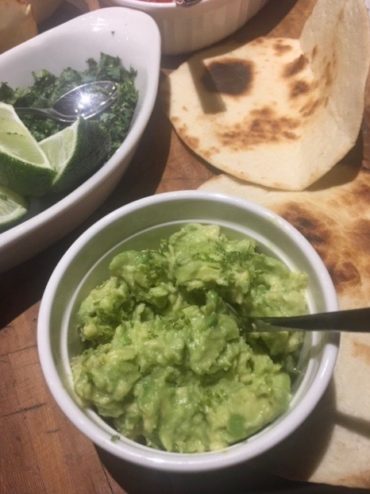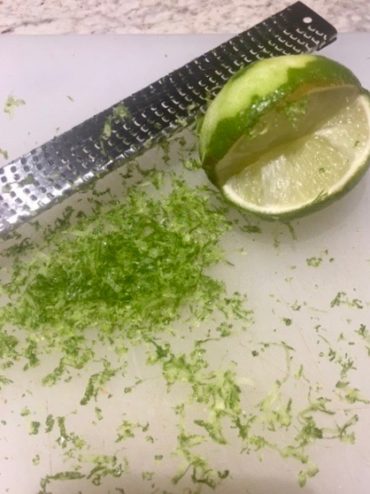 This is best made while cooking the shrimp. Cover the leftover mash with plastic wrap, refrigerate and use as a sandwich spread.
SHRIMP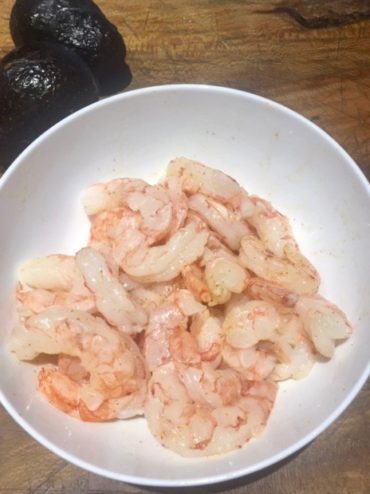 Directions are below. Refrigerate the leftover shrimp.
TORTILLAS
Use either corn or flour tortillas. Heat directly over a gas flame or toast them in a dry skillet. Wrap the shrimp mixture in lettuce leaves if you prefer.
INGREDIENTS:
CHIPOTLE CREAM
1/4 cup of mayonnaise
1/4 cup plain Greek yogurt
1 canned chipotle in adobe sauce, minced
fine sea salt
freshly squeezed lime juice
SALSA
1/4 pound ripe tomatoes (plum, ripe or grape)
1/2 cup diced or finely chopped red onion
1/2 cup seeded, diced or finely chopped red or yellow bell pepper
1/3 cup chopped fresh pineapple (I used canned.)

1/4 seeded jalapeño pepper, minced or long strips, or more as needed

Freshly squeezed lime juice (1 to 2 limes), or more as needed

1/2 teaspoon fine sea salt, or more as needed

Hot sauce (optional)

1/4 cup finely chopped cilantro

AVOCADO MASH
Finely grated zest and juice of 1 lime, or more as needed

Fine sea salt

1/4-inch sliced seeded jalapeño pepper, minced (optional)

Flesh of 2 ripe avocados

SHRIMP
1 pound medium or large raw shrimp (defrosted if frozen), peeled, deveined and patted dry
1 1/2 tablespoons olive oil
Pinch of Old Bay Seasoning or chili powder, more as needed
Pinch fine sea salt, more as needed
Squirt fresh lime juice, more as needed

TO SERVE
There are no rules. Let everyone build their own taco, mixing/matching the components as they wish.
Use Corn or Flour Tortillas or Romaine Lettuce Leaves (for wraps)

Shredded lettuce (romaine or iceberg; may substitute shredded cabbage)

Hot sauce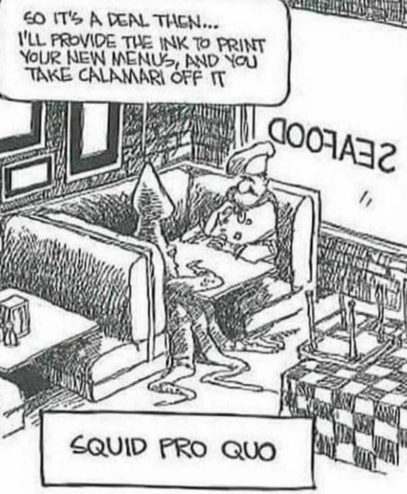 This post follows my progress cooking each recipe from
Dorie Greenspan's Everyday Dorie cookbook along with those participating in our virtual cooking group , COOKTHEBOOKFRIDAYS. As a policy, we do not publish recipes unless they are already on the Web. Many of you have already brought the book. We thank you and encourage others to do the same. Join in the fun by linking here.