"When the sun is shining I can do anything; no mountain is too high, no trouble too difficult to overcome." Wilma Rudolph
Realizing there are some mountains too high for me and some troubles beyond my control, the sun is still shining so…
BRING ON SUMMER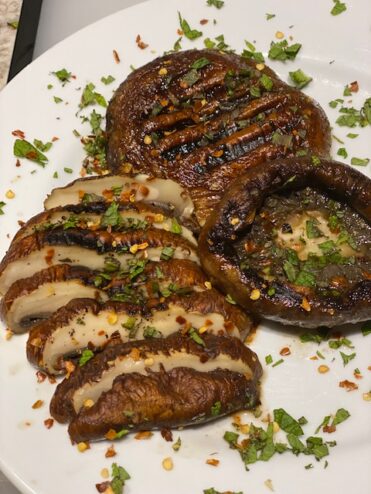 Mushroom season. It's a thing. Having grown up in Iowa I know April showers translate to fungi foragers being on the prowl. Every serious forager has his secret place so don't expect to tag along for the hunt. The more I learned about mushrooms, the more I resolved to never eat a mushroom I picked. Only in grocery stores or farmers markets in fungi I trust.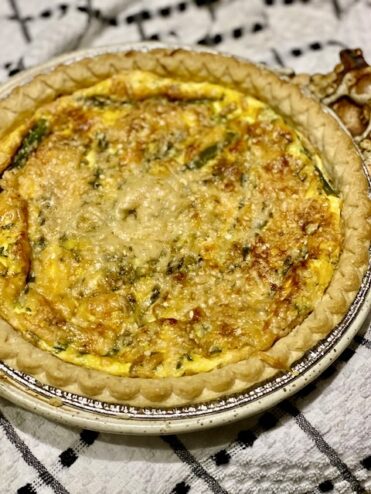 Surprisingly I never met a portobello mushroom until I ordered the widely-acclaimed veggie sandwich called a "Shroom Burger" at Danny Meyer's Shake Shack in Las Vegas. It's a breaded and deep-fried cheese-stuffed portobello mushroom patty (or, 2, if preferred) in a brioche bun and topped with lettuce, tomato and the chain's special sauce.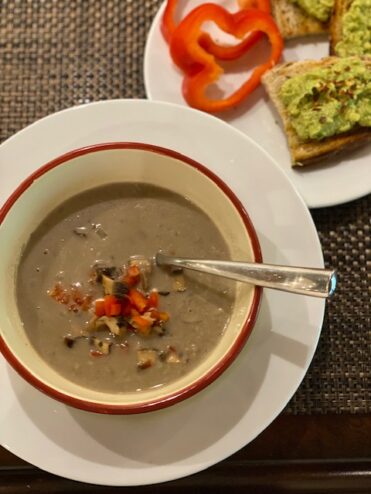 While Shake Shack's burger was a bit too, too for me, I loved the meaty, earthy taste of the portobello. Last week I found some beautiful portobellos in the market so mushrooms were on my menu. I wasn't disappointed by my tasty efforts. (Recipes are below.)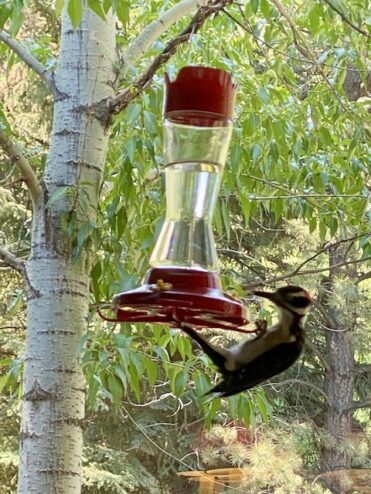 JUNE: SLIDING INTO SUMMER
One of the joys of my adult life has been spending my summers in Aspen. While the cultural options are enormous, it's the recreational opportunities that Michael first introduced to me in 1988 when we moved here. After he died, which incidentally was ten years ago this month, nothing was more healing than getting back to Aspen and into the mountains. And so it continues…..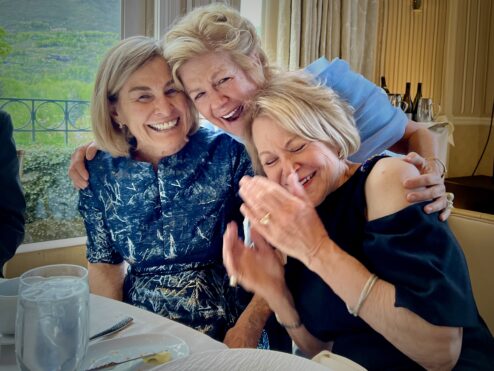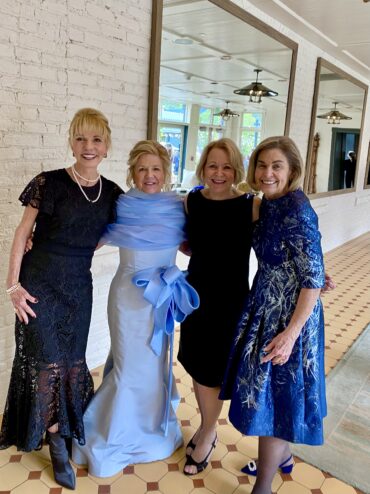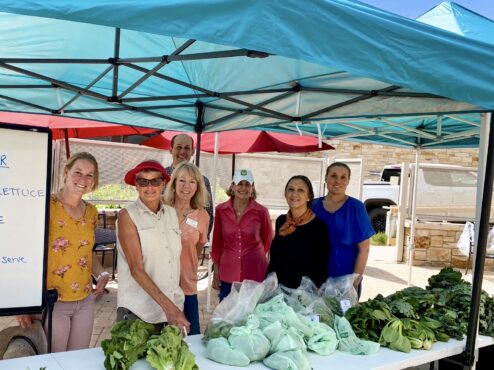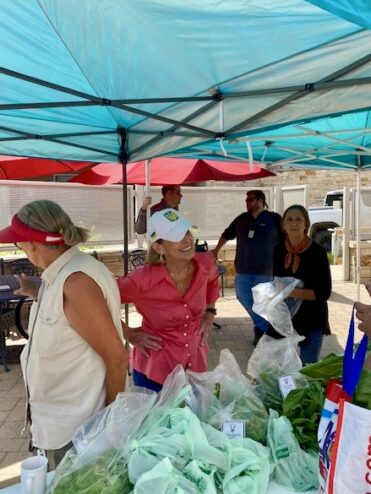 MY SUMMER JOB – As the season begins, I thought you'd like a glimpse of my "office," where I work and what I do.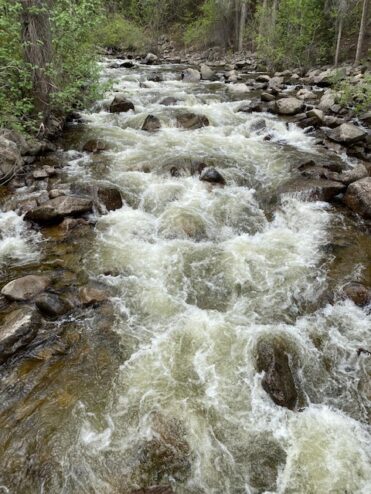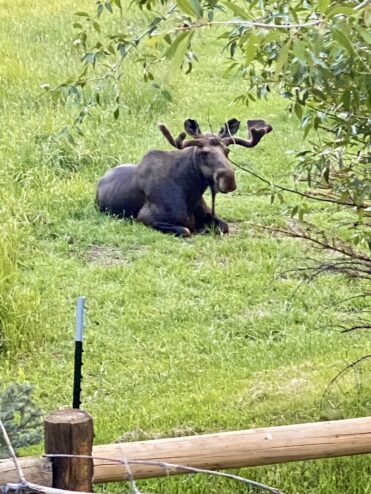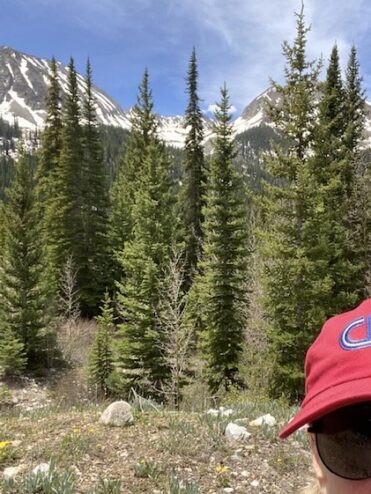 Grilled Portobello Mushrooms with Fontina on Toast
Adapted from recipe developers Fatima Khawaja, Saveur magazine and Laura Rege @Kitchn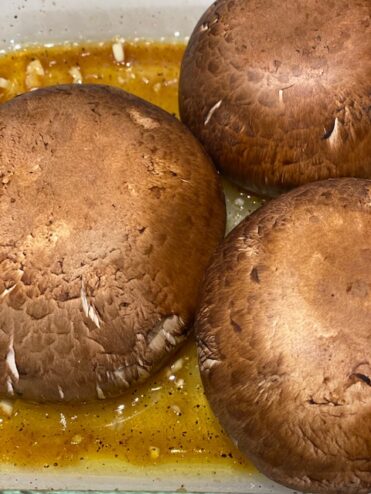 NOTE: I used the additional portobellos for a quiche, portobello burger, cream of mushroom soup and a main course. Laura Rege suggests adding cucumber yogurt sauce, chimichurri pesto or your favorite toppings to a burger or portobello slices for added flavor
Yield: 2 toasts
INGREDIENTS
Marinade
2 Tbsp. olive oil
3 tbsp. balsamic or sherry vinegar
1-2 cloves garlic, chopped
Mixture
4 tbsp. salted butter, softened, divided
2 medium garlic clove, finely chopped (2 tsp.)
1 shallot, finely chopped (3 Tbsp.)
3 tbsp. finely chopped chives
Freshly ground black pepper
3-4 Portobellos (1½ cups lightly packed is needed for the toasts)
2 thick country bread slices
2 oz. thinly sliced Fontina cheese (no substitute allowed!)
Flaky sea salt, to taste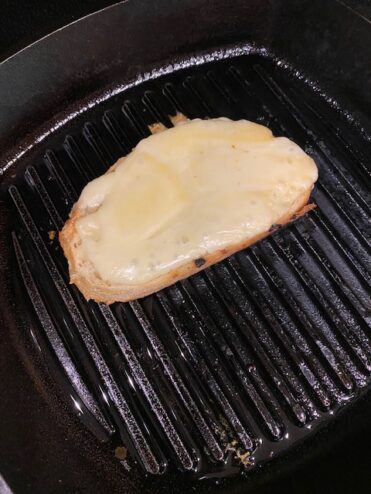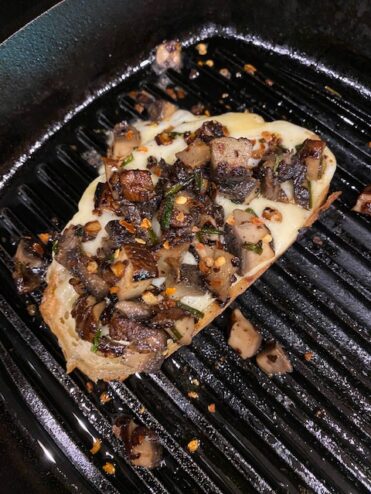 DIRECTIONS:
Finely chop 1 garlic clove and place in a 9×13-inch baking dish. Add 3 Tbsp. balsamic vinegar and 2 Tbsp. olive oil, 1/2 teaspoon Dijon mustard, and 1/8 teaspoon black pepper. Whisk to combine.
Wash, dry and remove the stems from 3-4 portobello mushrooms. Add to the baking dish and marinate at room temperature until almost all of the marinade is absorbed (at least 10 and up to 30 minutes), flipping halfway through.
Place the mushrooms side by side, on the grill or in the grill pan. Cover and grill until tender and lightly charred, 4 to 5 minutes per side. 4.
While grilling the mushrooms, melt the butter in a small skillet set over medium heat. When the foam subsides, add the garlic and shallot and cook, stirring occasionally, until softened, 3–4 minutes. Add the chives and cook for another minute. Season with freshly ground black pepper and remove from the heat.
Transfer the grilled portobellos to a cutting board and coarsely chop the mushrooms. Add them to the butter mixture and toss to coat.
Drizzle a little olive oil over both sides of the bread slices, then grill, turning once, until there are grill marks on both sides, about 4 minutes. Turn off the heat. Top the slices evenly with thin fontina slices, cover (tinfoil works well) and heat until the cheese is melted, 60-90 seconds more.
Transfer the toasts to a serving plate, top with the buttered morels. Sprinkle with the flaky salt and serve hot. These toasts are very rich and filling.