"Lá Fhéile Pádraig sona duit!"
Or, as we say in English, "Happy St. Patrick's Day to you."
This week I pulled up my tried-and-true soda bread recipe, delicious in its own unforgettable way. I always wonder why I bake it only once a year. It's especially necessary this March 17th because it's routine, a habit and l wander through years of soda-bread memories while baking it.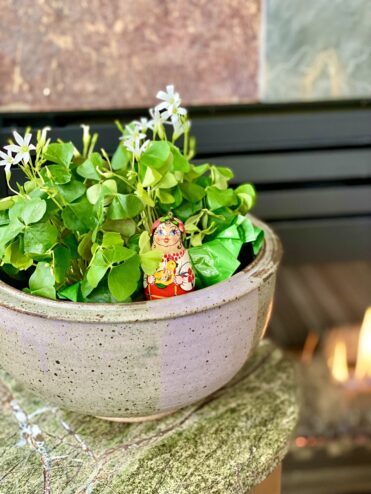 Truthfully, my routine is out-of-wack, a bubble or two off right now. Your's too? Still, I wake up early. Snatching that hour or so of solitude is a gift to myself each day. Flip on CNN, put on mute and read the crawl (news ticker) to check if President Zelenskyy is alive and Kiev, still standing.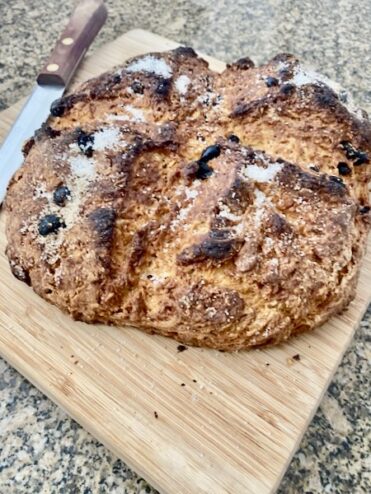 Pour coffee, power up the computer to watch Chef José Andrés' morning video from the war zone.  Since 24 February, his World Central Kitchen has served over 1 million meals to refugees crossing the border into Poland, Hungary, Romania, Moldova and Slovakia. The group is also working with over 110 suppliers in 58 cities to provide hot meals and deliver bulk food product— including produce and dry goods—to refugee centers.
Then I take some deep breaths and get on with it which, today, is packing and celebrating St. Patrick's Day.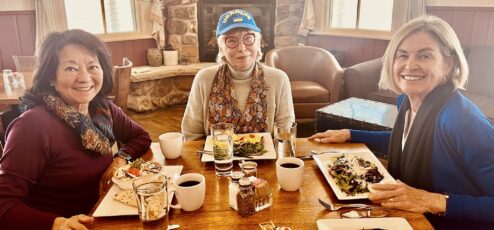 I read an article this week about Jenn Drummond, a 41-year old Utah woman who thrives, like me, on her solitude while also claiming it's a balancing act. "Solitude is happening for me," she said. "Loneliness is happening to me. That little shift makes the biggest difference."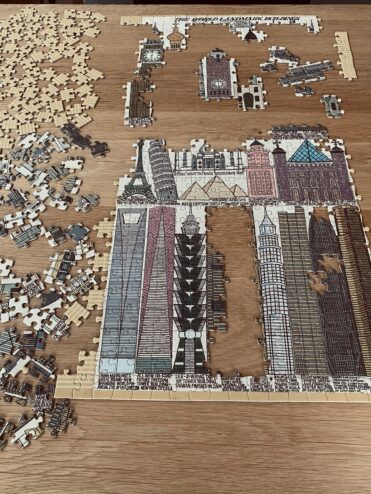 This week-end I've decided to go home, two weeks earlier than scheduled. For the past eight years I've loved every moment of my gypsy winters. I also know there are more adventures in my future. But most importantly, I've always known I have choices and can go home. Home, it is.
Please pray, dear Readers, for all the people in this world who don't have choices.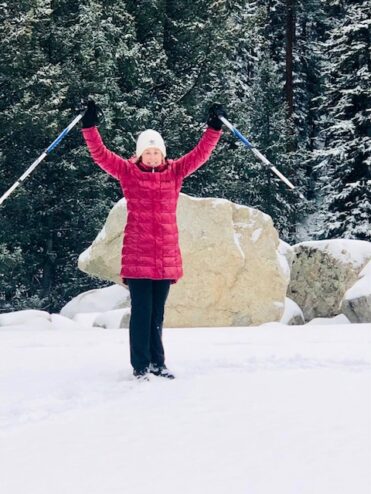 Mrs. Frings' Irish Soda Bread from Sweet Paul Magazine by Staffer Paul Vitale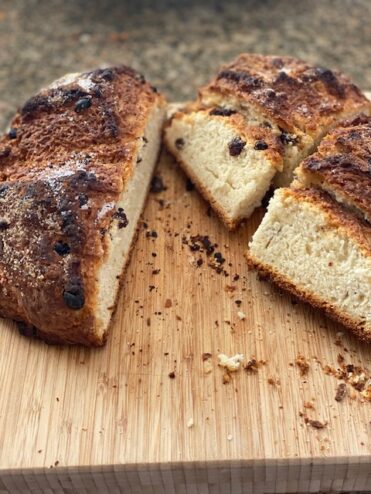 INGREDIENTS:
3 cups Flour

1 stick (1/2 cup) of cold, unsalted butter, cut into 1/2 inch dice

1/2 cup Sugar

1 to 1 and 1/2 Cups of Golden Raisins (your discretion)

1 tsp. Baking Powder

1/2 tsp. Baking Soda

1 tsp. Kosher Salt

1 1/2 cup Buttermilk, shake well before using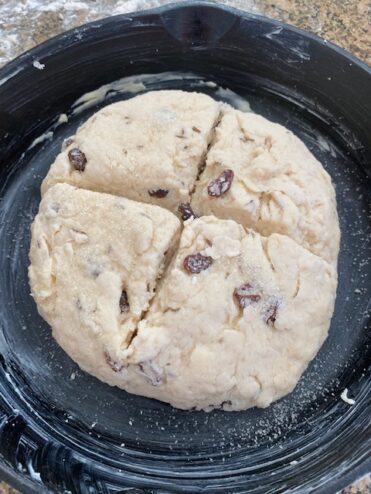 DIRECTIONS:
1. Preheat the oven to 375 degrees F.
2. Mix all dry ingredients together in a large bowl.
3. Mix cold butter into dry mixture by hand until clumps disappear.
4. Slowly add in buttermilk that's been shaken until you can form one big clump of dough.
5. Toss the raisins into the clump of dough and knead into the dough.
6. Place in 8 or 9 inch round, springform or cast-iron pan that is been coated with butter and flour OR form into freestanding round loaf which you put on parchment paper to bake.
7. Don't forget to slash a 2-inch X with a serrated knife into the dough to either 1) ward off the devil; 2) bless the bread; or 3) let heat penetrate into the thickest part of the bread. Your choice.
8. Bake for 45 to 55 minutes or until cake tester comes out clean. When you tap the loaf, it should have a hollow sound.
9. Remove from oven and place on rack and drape with damp cloth until cool. Slice and enjoy with Irish butter!