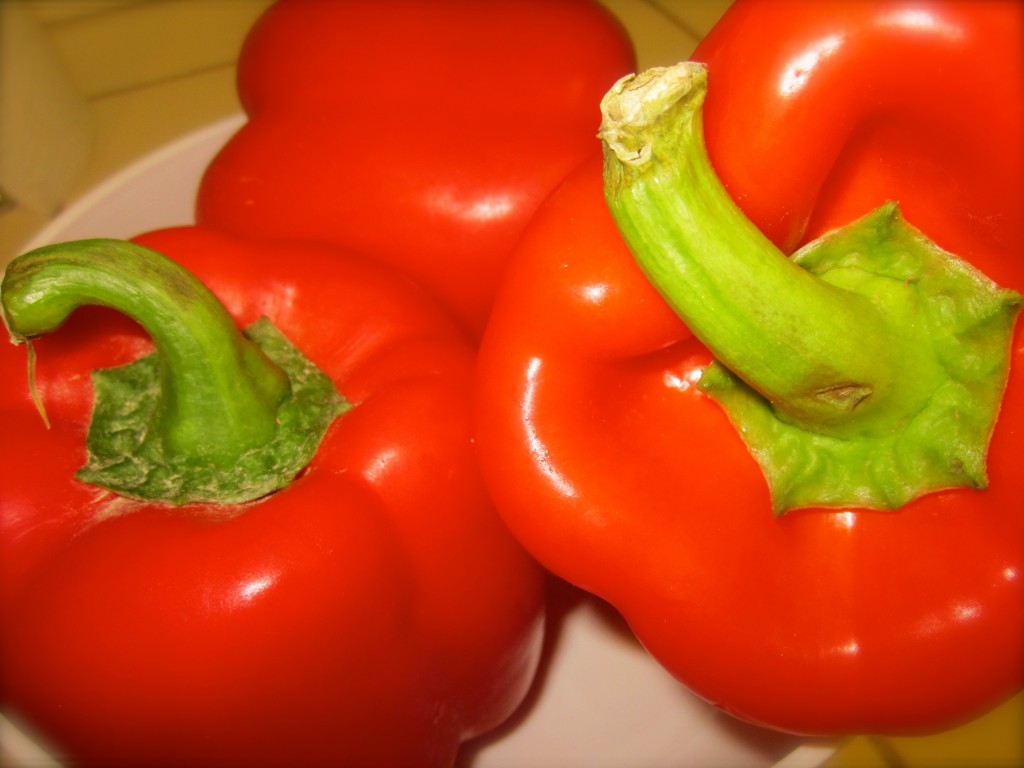 Guilty as charged. So guilty as charged.
According to the National Resources Defense Council, an amazing 40% of our country's food is thrown out every year. Now that you've digested that number, here's another. The cost of that wastage translates to a whopping $165 billion.
Seems crazy, doesn't it, that almost fifty million Americans do not have access to enough food every day. Seventeen million of those are children. For seniors, the number, 10% to 11%, is rising quickly. Welcome, Boomers.
If you're wondering what this had to do with today's French Fridays with Dorie recipe choice, Christine's Simple Party Soups, here's the deal. Dorie's Parisian friend, Christine Vasseur, serves an exquisite hors d'oeuvre triumvirate of pureed soups. Each vegetable, asparagus, red pepper and broccoli, stars in its own soup extravaganza. Served together, in their individual shot glass and topped with a dollop of spiced whipped cream, this is sure to impress any guest. Oh, yes, three spoons, please.
Still with me? My only resolution this year is to eliminate waste in my kitchen. Since I've not yet  adjusted to cooking for One, I either give away or toss away too many of my extras. My garbage sends me on a guilt trip. That's why this week I decided to make only one soup, the tangy, electric-red, cream-coifed bell pepper soup variety. My Dorista colleagues will be making the additional asparagus and broccoli soups so visit them at this link.
I even cut the red pepper soup recipe in half but still managed to make three different variations of it by adding shrimp to one portion and raspberries to the other. I used tiny canned cocktail shrimp in one. For the second, I made Chilled Red Pepper-Raspberry Soup, Dorie's Bonne Idée  She nails it when remarking, 'the berries add both acidity and mystery to the flavor.' 
Because this delightful first course can be made the day before (add the shrimp at the last moment) and served hot or cold, here are my suggestions for making all three reds for your Valentine's or next dinner party. Pour the soups into demitasse cups or tall shot glasses and let your guests – who may want to try more than one kind – decide which most tantalizes their taste buds. A conversation starter, whether in the living room or at the dinner table.
Here's a tip. Since I enjoy a thicker soup than Dorie, more bite in each spoonful, I used a ratio of one cup of liquid to one cored and seeded plump pepper. While you can easily add liquid to any soup, it's more difficult to add thickness.
You can find the recipes for all three soups here. The technique is simple and the same for all three vegetables. Cook each in its own broth (vegetable, chicken, or even bouillon cubes with water), bring first to a boil and then let simmer for 15 to 20 minutes. Liquefy the mixture in your blender, pour into the container of your choice and plop some frothy, spiced whipped cream on top. Voila!
Tonight I will finish my red pepper with shrimp soup for dinner. A FFWD week with no leftovers. Hooray, yahoo, give this gal a gold star.
French Friday's with Dorie is an international cooking group working its way through Dorie Greenspan's "Around my French Table, more than 300 recipes from my home to yours."