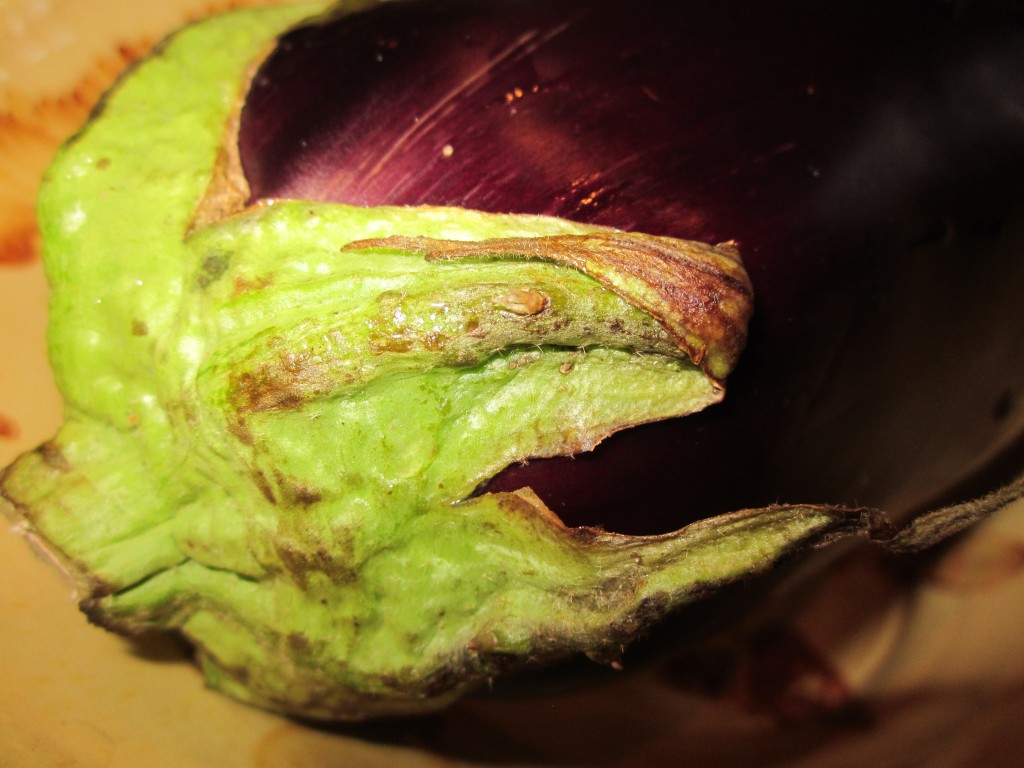 This week's FFWD recipe is all about veggies: Eggplant Tartine with Tomatoes, Olives and Cucumber. A tartine is actually an open-faced sandwich with a spread on top. For today's presentation, however, the bread has been banished and replaced by eggplant. The result is so delicious and tasty, you don't realize the grain product is missing. Don't ask. Don't tell.
I'm especially pleased to be making a nutritious dish today because Less is More this week. Needing to eat Less this week because More is happening on Saturday night. I've returned to Nevada to attend my first Project Dinner Table charity event on Saturday. This exciting event benefits two organizations that have become dear to my heart lately:  Safe Nest, a charity that promotes the eradication of domestic violence and The Shade Tree, a 24-hour shelter designed specifically to support abused women and children in Southern Nevada.

The purpose of PDT is to create meaningful and adventurous experiences around the dinner table, celebrating local food, community and philanthropy. That the dining table is loooooong, accommodating 175 people, six courses, and served pass-the-plate family style, brings Pop-Up Entertaining to an entirely new level. Oh, yes, this time it's open-air, streets closed, a Main Street meets the Strip atmosphere. Hello, new experience.
The Chefs for this PDT, Executive Chef Royden Ellamar of Sensi at Bellagio and Executive Chef Edmund Wong of Bellagio, only raise the bar.
What I have found, since moving to Henderson, is that local casino conglomerates are very philanthropic and generous locally. They can afford to be, of course. One-upmanship is the game name here. Now is Bellagio's moment and I'm betting they're up to the glitz-and-grits task. Their Horticulture department, in charge of decor, is already loading up citrus trees and potted fruit plants. No chandeliers necessary, stars will suffice. A feel-good moment for Las Vegas.
The tartine dovetails nicely with this upcoming gastronomic overload.  Roast 1-inch thick eggplant slices for 45 minutes at 350 degrees. Toss together a delicious salsa using tomatoes, celery, onion, garlic and green olives. The dressing is simply red wine vinegar and olive oil with red pepper flakes, salt and pepper added for seasoning. Throw some cucumber slices haphazardly over the top and you've got a lunch, snack or dinner.
Saturday evening will be an eye-opener for me, a charity function, Vegas-style. Since moving here, I've been so focused on my personal life and responsibilities, I've spent little time thinking about those less fortunate. For me, now, it's a different world and I'm looking forward to using my considerable energy to help others, particularly women. A feel-good moment for me.