Each year, in late September, I take inventory of what's tucked away in my pantry, hanging out on my shelves and threatening freezer burn in my fridge. As diligent as one tries to be, aren't we all guilty of buying more than we need and using less than we can? But when I leave my condo each winter, like Old Mother Hubbard, my cupboards are (must be) bare.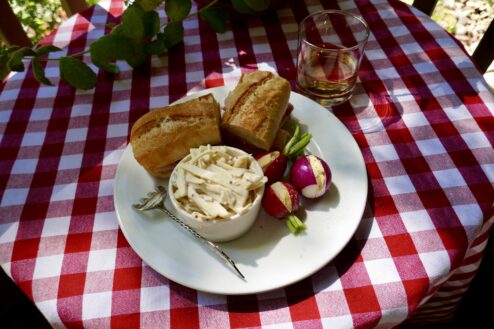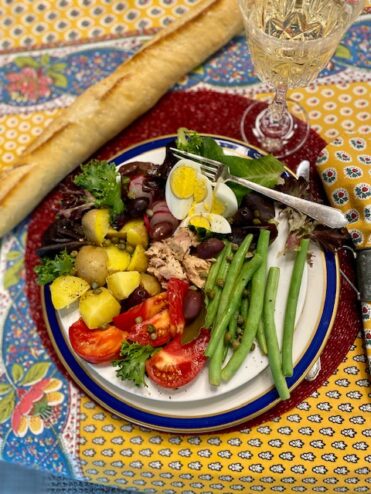 Over time, and this is my eighth year of winter travels, I've turned the chore of 'What do I want to eat tonight?' into 'What can I eat tonight?' My palate is only limited by what I have on hand. It's a game I play with myself.
Admittedly, I do sometimes suffer buyer's remorse. Why in the world did I buy a quart of Chinkiang Vinegar or 26-oz. can of whole Jalapeño Peppers or 30-oz. jar of coconut oil during a Pandemic when I'm only cooking for One?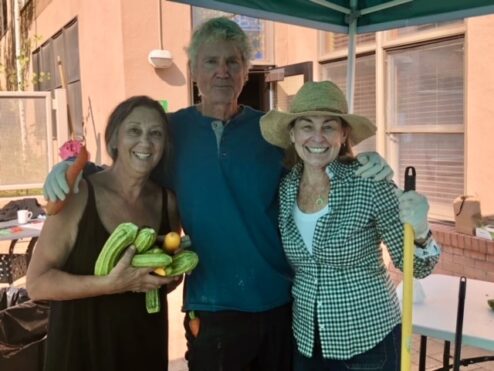 What causes me no remorse, however, is the abundance of fresh garden vegetables and fruits available from our valley's farmers. The farmers markets and CSA boxes are harvest-rich, overflowing with produce right now. Because some of my bounty was nearing its use it or lose it limit, I needed to get serious about not wasting it. That's how Classic Bistro Salads Week became a reality.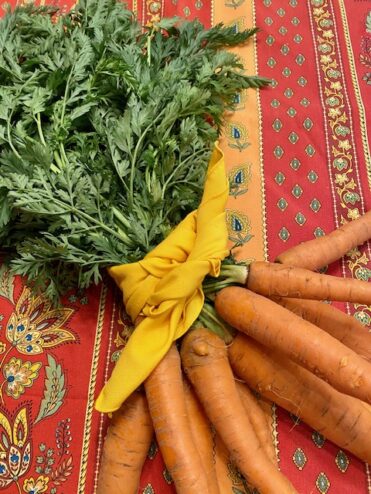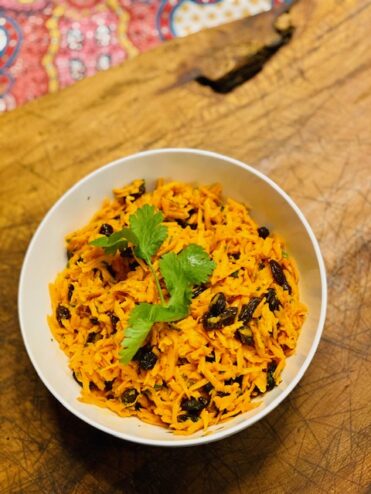 When Life gives you carrots, make Carottes Râpées. Had enough with the Beets? Icy sliced red onions, chunky roasted beets and a tangy vinaigrette play well together with grilled meats, soups or a baguette sandwich. For lunch? Lose the onion and bring greens, grapes, Roquefort and walnuts on board. Here's a tip…fresh radishes, sea salt and butter. Delicious. Céleri rémoulade is addictive. And, who can't stand and cheer for Salad Niçoise?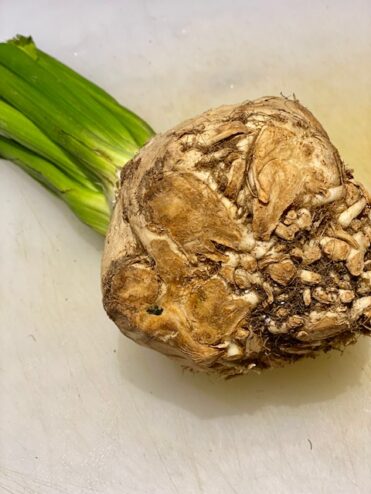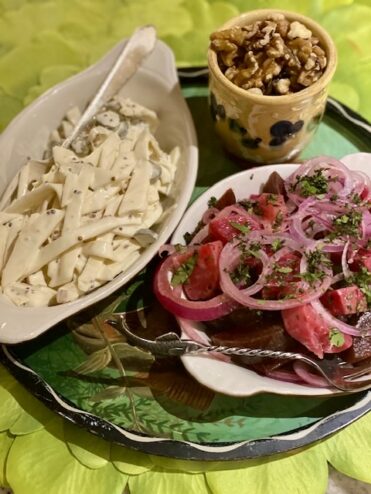 The unexpected bonus of pulling together these bistro classics were the memories which came alive with each meal and snack. I hope this post brings to mind food memories from your travels.wherever they may have been. Bon Appétit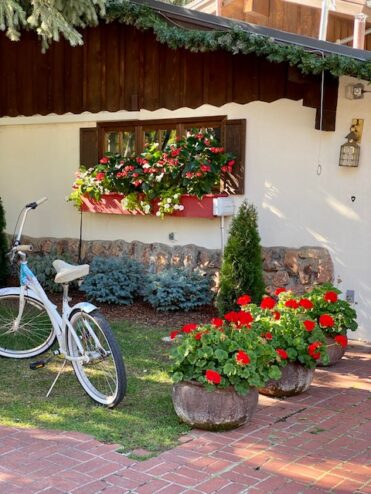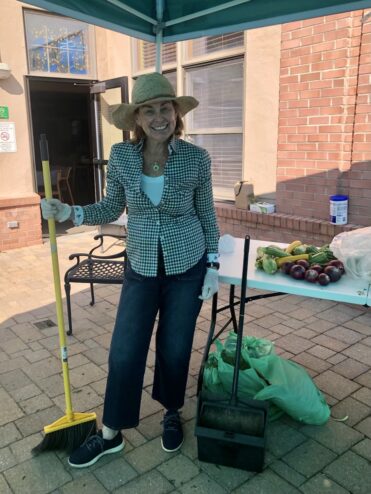 With Love, Friendship & Appreciation to Dorie Greenspan for her support and encouragement to my becoming more skillful at my own french table. And, to my French Fridays with Dorie colleagues for ten years of friendship, support and memories. May it continue…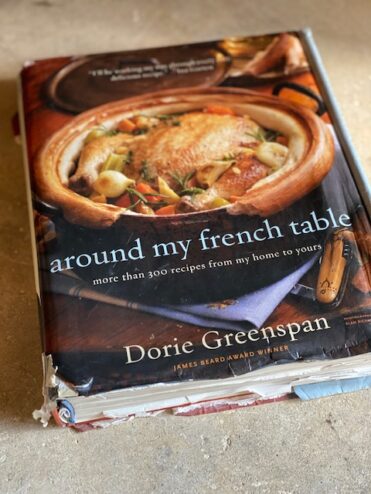 Chunky Beets & Icy Red Onions from Around My French Table by Dorie Greenspan
Serves 4
Thinly slice one red onion, toss into a bowl of icy water before sticking in fridge. Roast a pound of beets, peel and slice into 1/2-inch cubes. Mix together 1 tsp. Dijon mustard, 1 tsp. honey, 1 TBS extra virgin olive oil, salt and pepper. Toss the cubed beets together with the vinaigrette. Chill for at least an hour. When ready to serve, fold in minced parsley, adjust s/p, drain the sliced onions and sprinkle them on on top of salad.
Although often served individually, you'll sometimes find Salade de Crudités (raw salads) on the menu. This trilogy of salads, Carottes râpées, Céleri rémoulade and radishes with butter and salt, is a popular starter. The butter-filled radishes are shown in my first photo.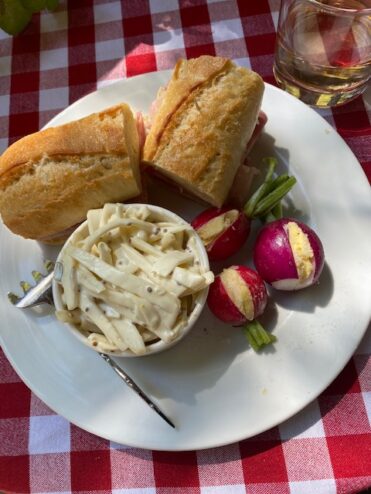 Carottes râpées (grated carrot salad) from Around My French Table by Dorie Greenspan
Serves 4
1 pound carrots, peeled and trimmed
2 TBS Dijon mustard
1 TBS honey
1/4 Cup cider vinegar
1/2 C canola or grapeseed oil
Salt & Pepper
Currants or Raisins

Use the large holes on a box grater to grate the carrots. In a small jar, mix the Dijon, honey, cider vinegar and oil together. Add a pinch of salt and pepper and shake until well combined. Pour dressing over salad. Toss with handfuls of currants raisins. (If you wish to add chopped roasted walnuts and/or chopped parsley, now is the time.) Season again if needed and serve.
Céleri rémoulade from My Paris Kitchen by David Lebovitz
Serves 4
This is a strongly-flavored salad of raw celery root sticks tossed in a creamy mayonnaise and Dijon dressing with bits of tangy cornichons. David's recipe and explanatory essay is the best I've read. The Link is here:
https://www.davidlebovitz.com/celery-root-remoulade-celeri-rem/
If we were playing by the rules, a Niçoise is a "composed" salad, with each ingredient artfully arranged on a plate in separate little piles, then drizzled with the dressing. Of all the classic French salads, this is probably the most abused and altered. But the Niçoise has "good bones" and is very supple.
This is Dorie's recipe but you can add, subtract, improvise and create as you wish.
Niçoise Salade from Around My French Table by Dorie Greenspan
Yield: serves 4
Ingredients:
12 small potatoes, scrubbed and boiled until easily pierced with a knife (about 10-20 minutes)
Blanch two generous handfuls of green beans in potato water until they are crisp-tender (about 4 minutes)
4 hard-boiled eggs
2 jars or tins tuna (4 – 6 oz. each), packed in olive oil
salad greens
cherry tomatoes or regular tomatoes cut into chunks
small olives (Niçoise, but any will do)
capers (drained and patted dry)
anchovies (rinsed and patted dry)
Shallot Vinaigrette
Mix together:
2 Tbsp. wine vinegar (red or white or sherry1 shallot, finely minced
¼ tsp. Dijon mustard
a couple pinches sea salt
a couple grinds of fresh black pepper
4 – 5 Tbsp. olive oil
Assemble on a bed of lettuce as you wish.