Dear Miss Manners,
When I was in Paris recently, I attended a small dinner party with four other American friends. Our gracious host and hostess live in an apartment with a balcony view of the Tour Eiffel. During our marvelous dinner we set our Apple watches for "on the hour" alarms to catch the 5-minute breathtaking display of sparkling lights superimposed over the tower's golden lighting.
That meant the five of us left the table en masse four times during dinner. Was that rude? Is an apology needed? I feel guilty. Thank you for responding ASAP.
Mary Hirsch
PS – In our defense, here's our once-in-a-lifetime view. Vive la France.
——————————————————————————————————————————————————
As you read this post it's a good bet I'm boarding an Air Canada 777 making my 32-hours way to Aspen via Toronto and Denver. After more than a five months absence, my tiny 940' condo will seem like a palace. May is always a month of construction frenzy at The Gant. That's okay. It's jackhammer-loud, noisy and messy with just me and the construction guys on site. As a reminder of that, I understand earplugs (free) await me.
While eager to see Colorado, leaving Paris is a bit of a tug. If you've joined me virtually for this adventure, you already know I've loved my experience.
NIBBLES WITH the GREENSPANS
In a recent post I wrote about having dinner with Dorie and Michael Greenspan who were spending time at their Paris apartment. If you recall, for more than five years I was part of a group which cooked through Dorie's Around My French Table cookbook. Last week Dorie called to invite me and my Aspen friends, who had just arrived in Paris, to come for drinks and nibbles. An unexpected invitation, I was very pleased as were my friends.
Just a heads up Readers, if you're ever invited for "nibbles" at the Greenspans, we're talking full-fledged dinner. Let me say this about the evening…..I knocked at their door and introduced them to 3 Aspenites who they had never met before. By the end of the evening (ahem, 12:30am), we were all best friends.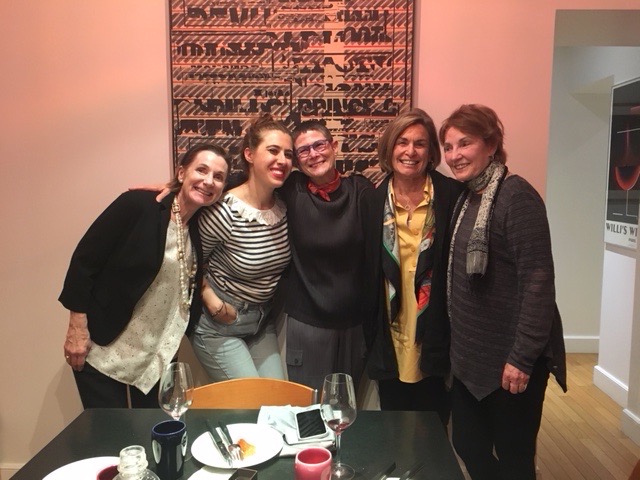 Although I am being facetious about writing Miss Manners. We did bob up and down and Apple watches were involved.
ANTWERP by TRAIN
During my 8 years of food blogging many of the acquaintances I've known virtually are now friends. Those who live in the USA I've often met personally. Others who live in faraway places, not so much. That's why last Saturday was such a treat. I finally met the very-talented Andrea Mohr who blogs as The Kitchen Lioness and lives with her husband and four daughters in Bonn, Germany.
We cooked up a plan where I would come by train to Antwerp and she, Thomas and the girls would drive from Bonn, a 21/2 hour trip for us both. Miraculously, with thanks to the Europeans' efficient train system, the day passed without a hitch. Andrea met me at the station with, what else, a bouquet of gorgeous tulips. Their itinerary included visiting the International Market and all Andrea's favorite kitchen stores, seeing Antwerp's historical highlights, enjoying Belgium food specialities and a hot chocolate break. Since we're usually separated by 5,000 miles, this was a glorious meet up.
PARIS EATS.
PARIS REMEMBERS.
Memorial de la Shoah, Paris' holocaust museum was dedicated in 2005 by President Jacques Chirac.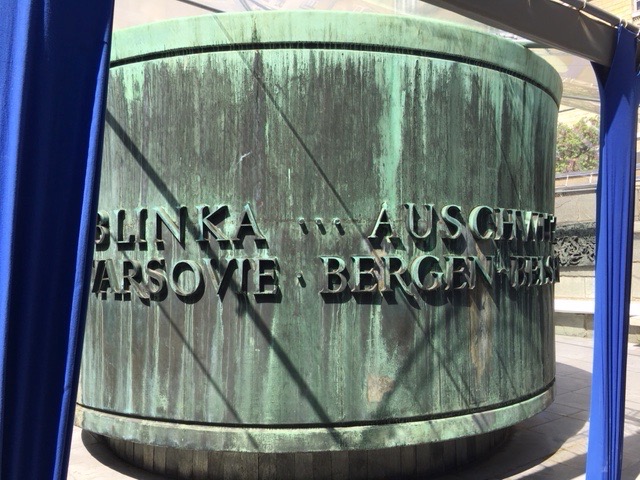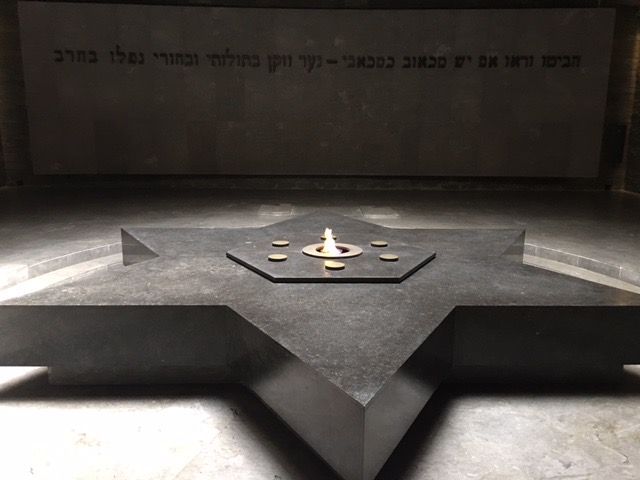 PARIS PLAYS.