Joyeux anniversaire, Madame Greenspan. Félicitiations
Today is Dorie's birthday. October 24th. We tasked two of our Doristas, Liz Berg, That Skinny Chick Can Bake, and Susan Lester, Create Amazing Meals, to organize a virtual celebration worthy of our leader. Also, of note, Dorie's 11th cookbook, Baking Chez Moi, Recipes From My Paris Home to Your Home Anywhere, arrives in bookstores next week.
Why not be the first to bake from Dorie's new book, they suggested, before it's published? We had a Plan. Dorie shared four recipes from Chez Moi so we each made our choice. Cookie-monster than I am, the Palets de Dames, Lille Style, a frosted tea cookie, was my pick. Described as "adorable", Dorie suggests that "with wide, flat uppers iced in white with rounded bottoms, they look like children's tops or open parasols."
To that I will add, "and, are doggone delicious". The palets are easily made, a sugar cookie that's hand-dipped in icing. I know two 11 and 13-year-olds who can bake these for Christmas. The secret, I discovered, was to make them small. I started large and finally worked down to using a 2-teaspoon capacity cookie scoop. Because I devoured five of these little darlin's while they were cooling, I packed the rest up and delivered them to the Pitkin County Library crew and The Gant kids. No complaints.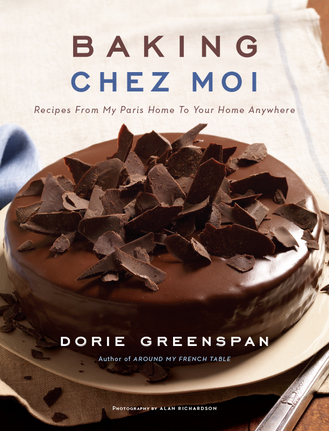 I balanced off my sugar-high with Pacific Cod and Double Carrots, last week's French Friday's recipe choice. Dorie's recipe called for monkfish but any fleshy white fish will work well. What makes this dish a hit is the double carrots sauce. I'm not a fan of cooked carrots and this recipe doubled down on them, using both carrots and carrot juice. Surprisingly, this duo worked, enhancing the fishy taste of the cod. Good enough for dinner guests, that's for sure.
For her past five birthdays, Dorie has been working on Baking Chez Moi. One can only imagine the work, time and effort that this cookbook represents. Having received an advance copy months ago (thank you, Dorie), I've discovered these are plain and simple baked items that I can replicate quite successfully. I know that was Dorie's goal and, to my mind, she scored. My next effort? Tarte Tropézienne, so named because it was Brigit Bardot's favorite dessert!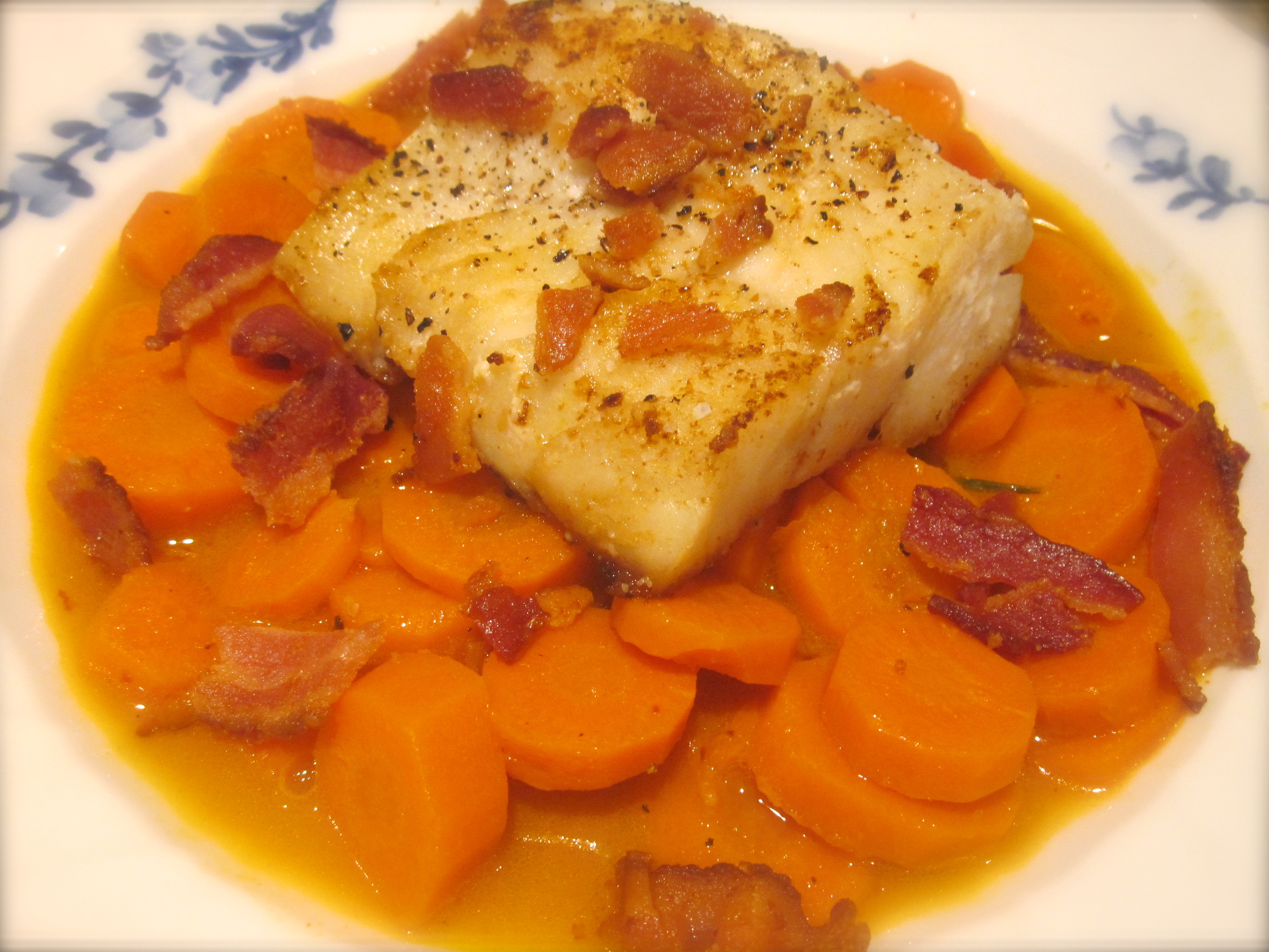 HAPPY BIRTHDAY, sweet DORIE and, also, to my many good friends who have October Birthdays – Ellen Fahr, Michelle Morgando, Amalia Sciscento, Cathy O'Connell, Marysue Salmon, my Mother, who would have been 98 years old on October 4th – and, yours truly.

To see what my colleagues chose to bake this week – Cannelés, Chocolate Cream Puffs, and Brown Butter-Peach Tourte – visit our French Fridays link. I have shared links to all the recipes in today's Posts. As I mention weekly, we are an international cooking group having a blast working our way through Dorie Greenspan's Around my French Table, more than 300 recipes from my home to yours.