This post is dedicated, with fondness, to Dr. David Yokum, who was a prominent thoracic surgeon and catfish guy.
Being Iowa born and bred in the Fifties/Sixties meant odds are heavily weighted to a meat-and-potatoes palate. In the Corn State then there were approximately 200,000, 150-170 acre family farms. Each August at the Delaware County Fair, the 4-H kids would show off their prized livestock, compete for ribbons and eventually auction those animals off.
My parents would purchase a porker and reserve a side of beef from prize-winning 4-H livestock. At our house we didn't eat fish. Mom was a good cook and those were different times. I had no hankering for fish nor, when it became more available, was curious enough to try. Plus, Michael was a meat man.
Thanks to David Yokum, I fully embraced the piscine world. David and his lovely wife, Martha, lived in Arkansas but, being music aficionados, summered in Aspen. He and I bonded shortly after our moving to Colorado in the late Eighties. Seated together at a charity dinner at the historic Hotel Jerome we chit-chatted with ease.
A waitress, carrying two heavy coffee pots, stopped at our table to offer refills. As she leaned in to pour coffee into David's cup, the pot in her other hand leaned with her. She successfully executed a full-on "pour" down David's neck. When I noticed and started to scream, David remained oblivious…..until that piping hot coffee began streaming down his back.
Yeah, it hurt. Yeah, it scalded his skin. And, yeah, that frightened waitress was horrified. Ever the southern gentleman, he quietly left the table, making no fuss, and tended to his surface wounds. Throughout the 2-3 minute ordeal, the only words he grumbled to me were, "And, this is a new suit!"
Friends forever! That summer we newbies received an invitation to the Yokum's annual catfish party. Apparently a coveted invitation to receive, we were none too interested in accepting. Growing up near the muddy Mississippi River, what I knew about catfish was not appetizing. Whiskers (barbels). Bottom dwellers. Considered the garbage eaters of the fish world.
What we didn't know was our doctor friend owned a 7,500-acre farm with about 60 ponds covering 1,200 water acres, producing soybeans, rice and catfish. His catfish were farm-raised. Not farming I recognized. But, Michael and I decided to chance it. Our new friend, David, was amused.
Hushpuppies, cole slaw and Arkansas farm-fried catfish. Tasty fare, not-to-be-missed. Although David and Michael are gone now, the memories built off that first encounter and the Yokum's friendship are forever.
After moving to Aspen and realizing its local availability, I eventually joined the fish brigade. Today I eat very little pork or beef. It's an easy walk to the Butcher Block/City Market to buy fish. This week's Cook the Book Friday's recipes, Brandade de Morue and Accras (fritters) de Morue are a far swim from the Yokum's catfish.
I first sampled Brandade de Morue in Chef Marcus Samuelsson's demo at Aspen's Food & Wine Festival. During my immersion french studies at the Institute de Français in Villefranche-sur-Mer, it was served at Côte d'Azur bistros/brasseries. Brandade is a purée of reconstituted salted cod, potato and seasonings. It's served very hot, browned on top, with a leafy salad and beer (my taste). Or, it's an elegant appetizer. Or, as a snack, Accras de Morue, chilled balls of brandade, coated with fritter batter and fried.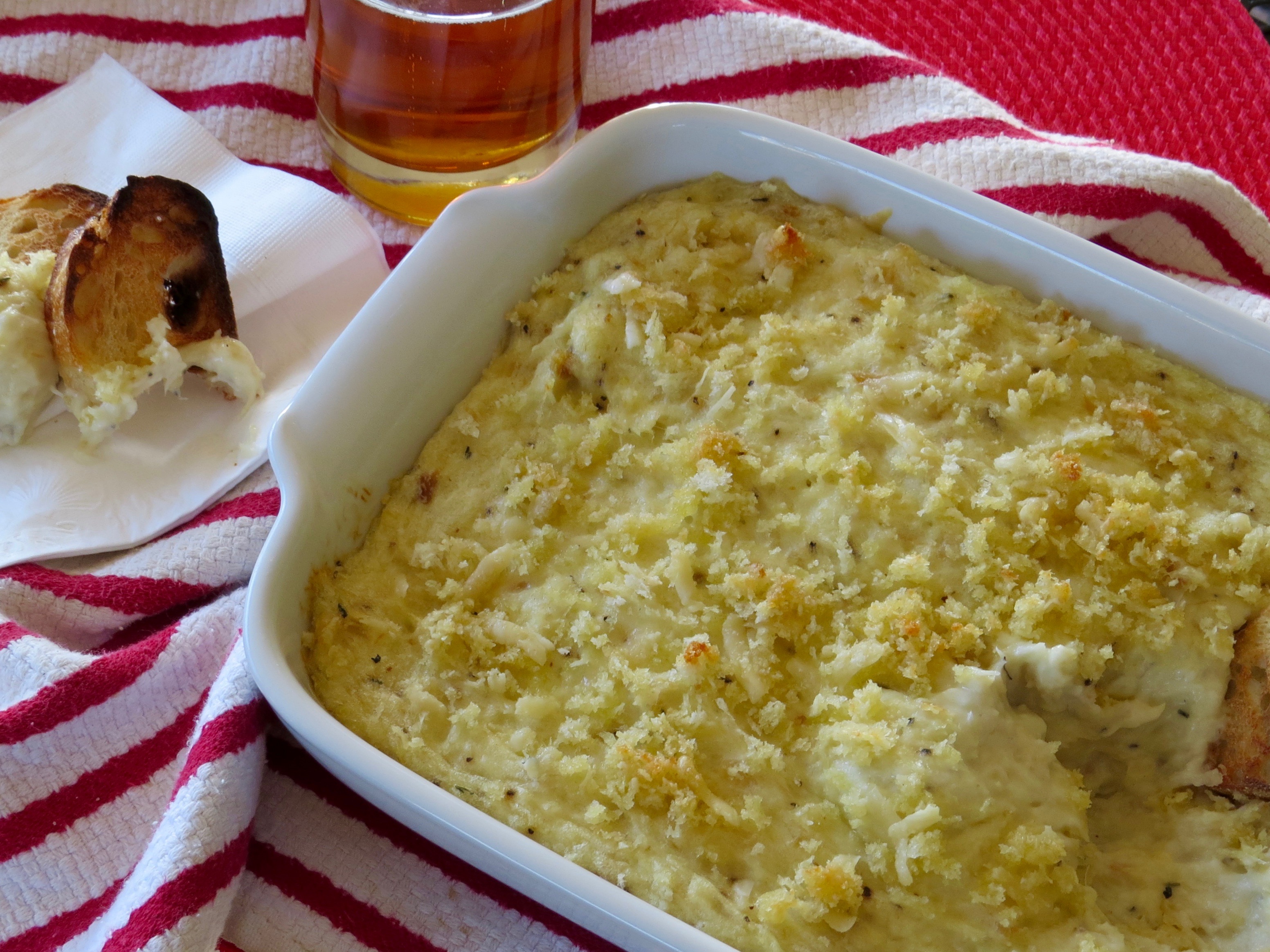 Since making these recipes is a two-day process involving reconstituting the salty cod, I am not adding recipes. I relished making this, channeling the phenomenal Samuelsson, but in the future will leave it to others. If you DO want these recipes, I will gladly send them.
Cook the Book Fridays is an international group virtually making its way through David Lebovitz's My Paris Kitchen. To visit out site or join the group, please link here.