I was all over this week's French Fridays with Dorie recipe choice, Boeuf à La Mode.
"The French have tons of ways of taking inexpensive, often tough cuts of meat and turning them into dishes so tasty the mere mention of them make you smile," Dorie explains.
Ohhhhh, I wish Dorie could have met my mother. She wrote the book.  Inexpensive. Tough. Smile.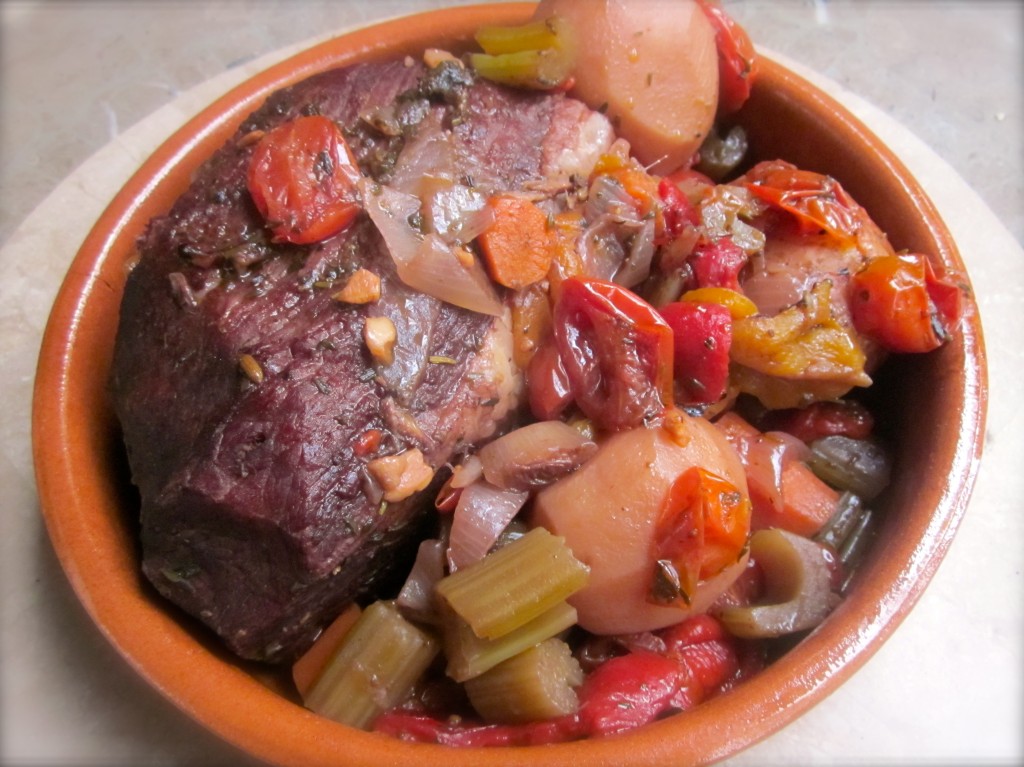 My brother and I cut our teeth on hearing the tale of our parents starting their marriage with a full tank of gas (which meant they owned a car) and 25 cents in their pocket. It was enough to get them to Eldora, Iowa, where my father had accepted his first teaching job.
My dad, whose parents lost everything during the Depression, won a scholarship to college but often, during those four years, didn't have a full belly. That's why he made sure, through sheer perseverance and determination, that his family never missed a meal. He brought home the bacon and my thrifty mom threw it in the skillet.
This week, mixing loyalty to my Dorista colleagues with tiny tugs at my heartstrings, I bought a 2-pound Eye of Round Beef roast, marinated it overnight with spices, veggies and wine, seared it on all sides and braised it in the oven for several hours.
Although I knew Mom would forgive me Dorie's addition of wine and Cognac, items we never had in our house, the addition of anchovies gave me pause. With a guilty glance skyward, whispering, "forgive me for this," I drained, rinsed and patted dry those salty little buggers before tossing them into the pot.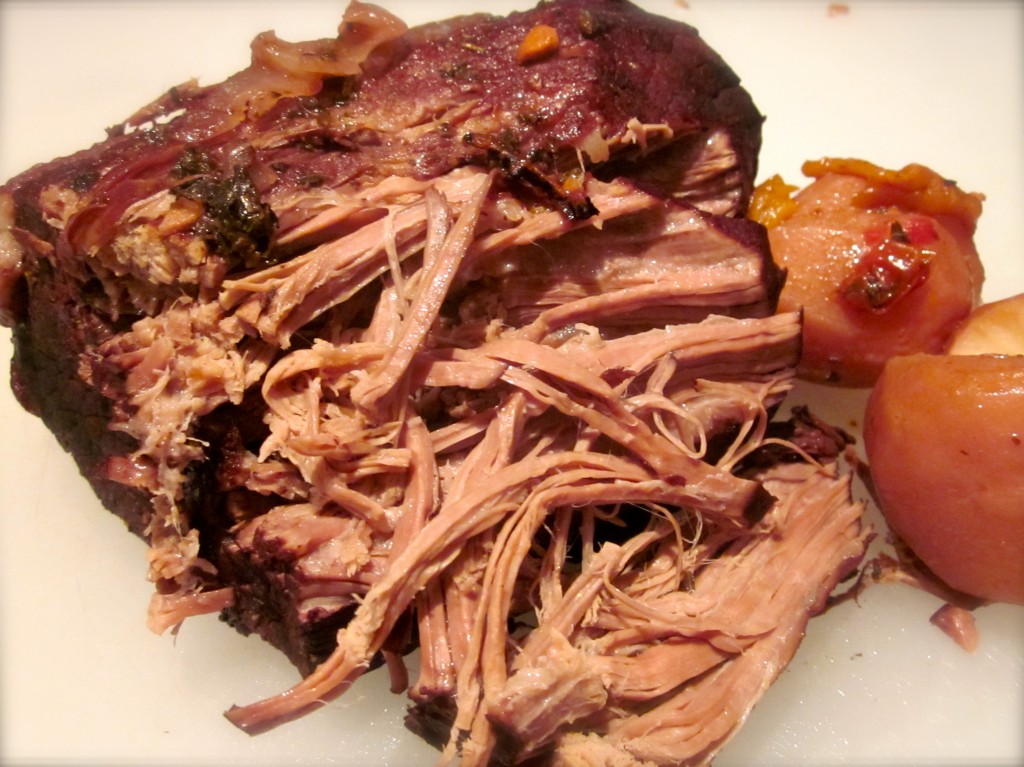 This week's Boeuf à La Mode answered the call for comfort food very adequately. You can find the recipe here. To my mind, the French have nailed many beef specialities including daubes, cassoulets and, even, tartare. However, perhaps you will understand why I must save the bragging rights to the perfect pot roast for an Iowa housewife.
If you're interested in how my FFWD colleagues rated this week's recipe, go here.