It's our third fishy French Fridays in January, but we're not talking mussels this week. Spice-crusted Tuna is today's headliner. The caveat to this delicious recipe, however, is that it's more about bold and brazen spices than tuna. Poor Charlie, shoved to the back of the boat again.
I bought this week's tuna at my local seafood store but when I was lucky enough to be in Sanary-sur-Mer, it became an off-the-dock purchase. A tiny fishing village founded in the 16th century, Sanary is a dream destination in southeastern France.
Spice-crusted Tuna can be midweek fare. It takes only 15 minutes to plate this entrée. First, put cardamon seeds, peppercorns, coriander seeds, fresh ginger slices and salt into your mortar and pestle. I also added Dukkah, a nut and spice blend containing almonds, sesame seeds, fennel seeds, (more) coriander seeds and anise seeds. Pound the spices until coarsely broken but not pulverized to a powder.
Rub the tuna with olive oil and then sprinkle the spice mixture on both sides of your tuna and press slightly to stick. Pour olive oil into your skillet and, when hot, add the tuna. Two minutes on each side. Done. Think pink. I served it rather plainly, a drizzle of olive oil and some lemon wedges. Fruit chutney or salsa would be a tasty addition also.This is tuna with personality, a guaranteed palate pleaser.
With my leftovers, today I am slicing it thinly and making Salade Niçoise, a composed salad of tomatoes, tuna, green beans, hard-boiled eggs, Niçoise olives, capers and anchovies, dressed with a vinaigrette and served on a bed of lettuce.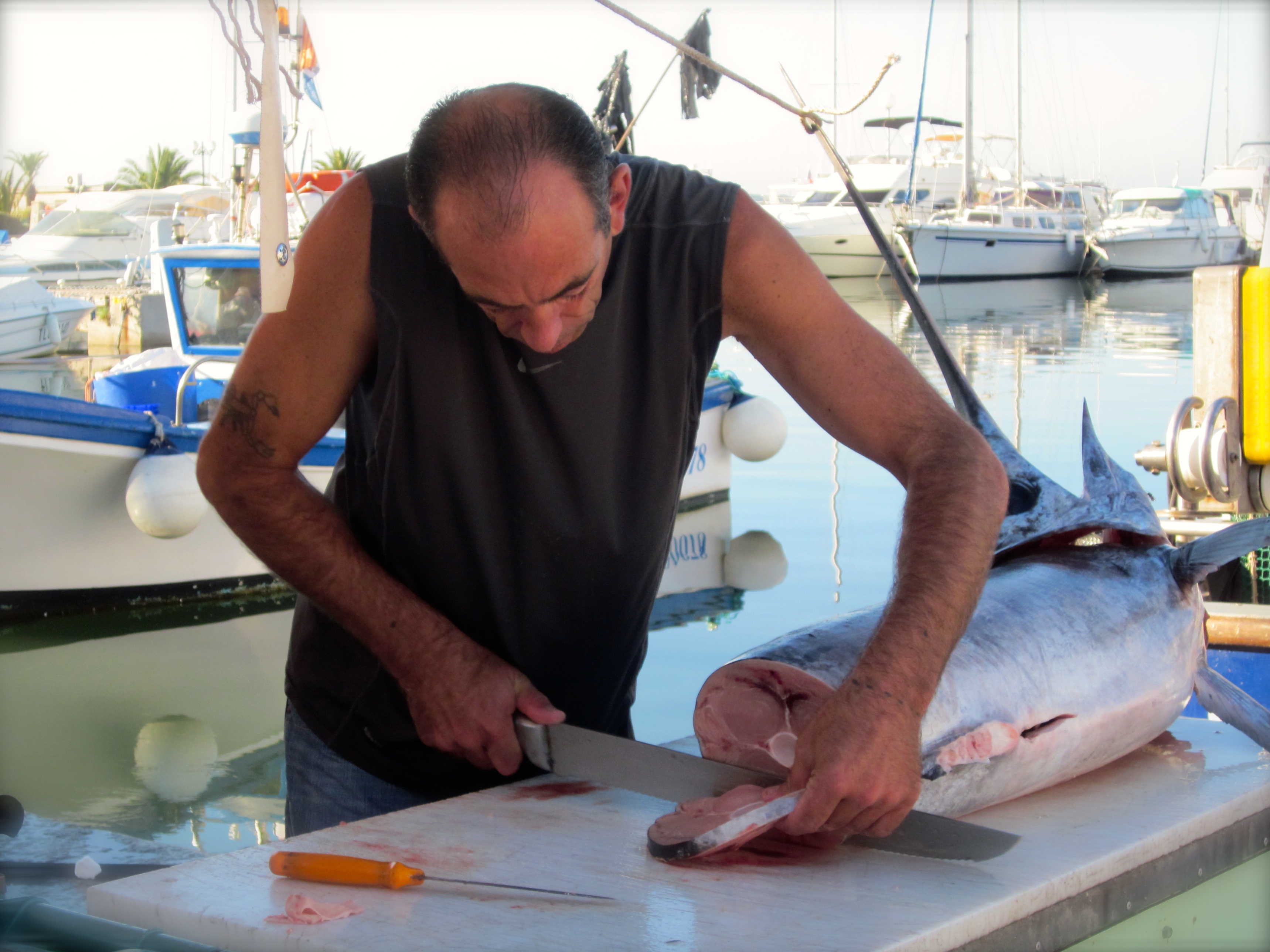 I've continued to march onward in my Winter of Wanna Do's quest. (Need an explanation? Click here.) Most food bloggers admit the easiest part of blogging is making the recipe. What's most difficult is writing, photographing and posting about it. It's astounding to me that so many bloggers do this well.
As for me, I love the writing. The posting with its high tech mumbo jumbo drives me bonkers. There are times I curse Steve Jobs (May he rest in peace.) and despise Bill Gates. However, it's the photography that I wanna do better. This winter I have a plethora of pictorial opportunities so here's the plan.
Since arriving in California, I've taken a photograph each day, representing something, anything or, even, nothing about this area. At the end of the winter, each of the 90 photos will be a fond memory. What I've already discovered is becoming more aware of and curious about my surroundings. During the past 12 days I've not only captured food and landscape images but also zebras, elephant seals and a turkey vulture eating carrion. (not food blog-appropriate)
For example, here's Day #11 Photo.
Sprinkled throughout this Central California coast area are thousands of these nondescript white boxes which are visible from the highway. They contain honey bees. While not image inspiring, they are a reality so I stopped at several sites for photographs. Through research I found their story to be incredibly inspiring. The bee hive boxes are trucked here to spend a warm winter before almond pollination begins. In total, 1,800,000 hives are estimated to be in California (54 billion bees). Unfortunately, the United States lost over 30% of its honey bee colonies last year. Since our top 100 human food crops, 70 of those crops supplying 90 percent of the world's nutrition, need bees for pollination, let's keep these little honeys alive.
French Fridays with Dorie is an international online cooking group making it's way through Around My French Table by Dorie Greenspan. To see what my colleagues photographed this week, go here.