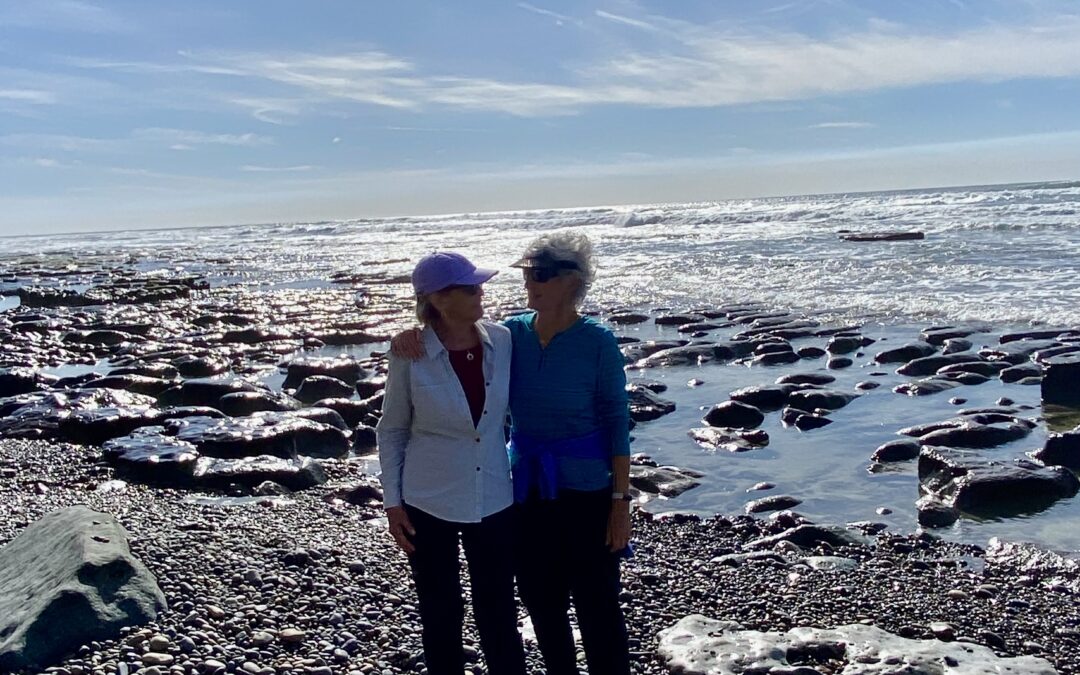 On most days I consider aging a privilege, not a predicament. Remember Andrew Rooney who spoke his mind on CBS Sixty Minutes? "It's paradoxical that the idea of living a long life appeals to everyone, but the idea of getting old doesn't appeal to anyone," he said.
I deal with my aging-a-privilege chromosome month by month. Being especially joyful during the peak moments. Determined to work through the predicaments. Fixing pesky problems if they are fixable and being accepting if they aren't. Seems to work.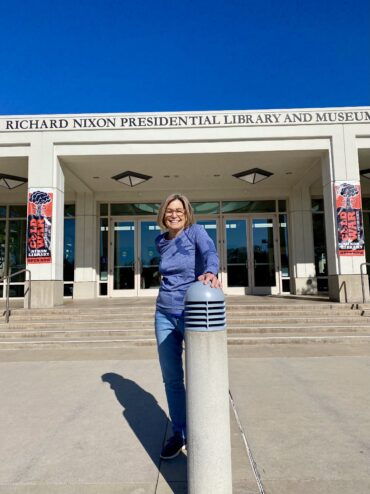 Last week I spent an amazing day, one-on-one, with a friend of 70 years. Growing up together in Manchester, Iowa, Judy and I had seen each other only 3-4 times since high school graduation. She was our class math whiz and stuck with that until her last year in college when she switched to Special Education. A graduate degree and countless years in the classroom later, she became a Resource Specialist for Special Education in the San Diego school system. At times during our day together, we were finishing each other's sentences. Scary, right? During the Pandemic I joined a monthly Face Time conversation with her and four other school chums. Now, more than 2 years later we're still going strong.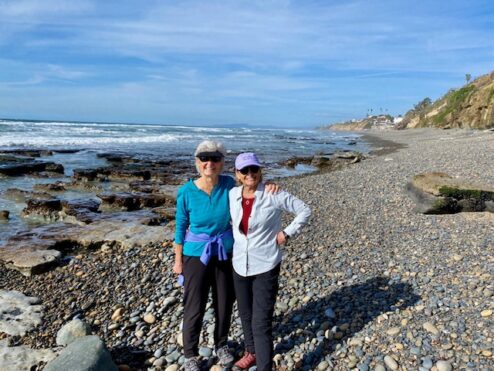 Tuesday I drove to Yorba Linda to revisit the Nixon Presidential Library. I was first there in 2013 but it's been totally renovated since then. Besides wanting to see this updated version and acknowledging the 50th anniversary of the Paris Peace Accords (January '73), I needed to deliver my Passport which verified my visiting all 13 libraries managed by the Archives.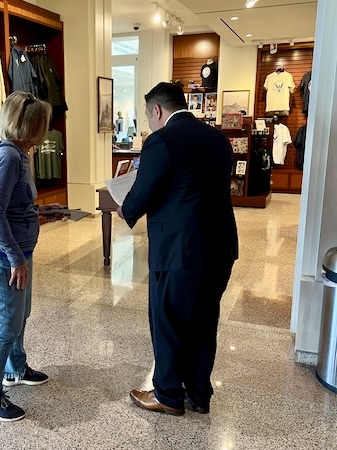 I met Juan Ugarte who helped me fill out the necessary paperwork. (That's him in a suit and me wearing jeans with frayed cuffs. Totally mortified. Sorry, Mom.) The staff seemed happy I celebrated this occasion at their library, looking on as Juan give me my medal. Several guides gave me tours proudly showing off their new "digs" with upgraded more realistic and factual exhibits.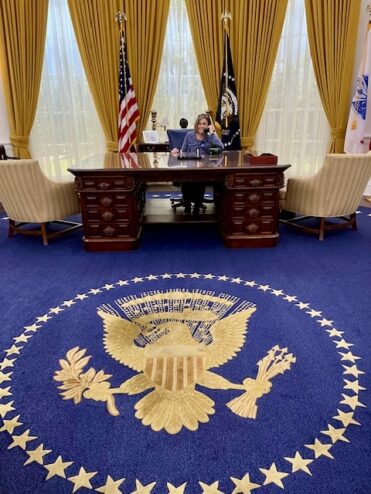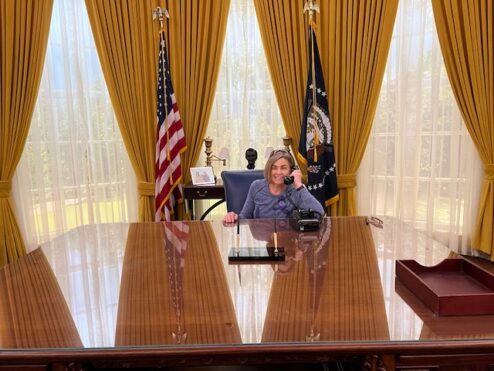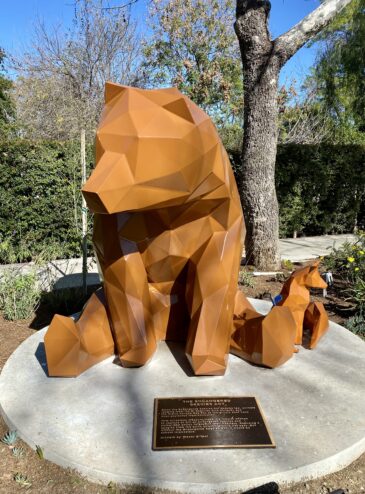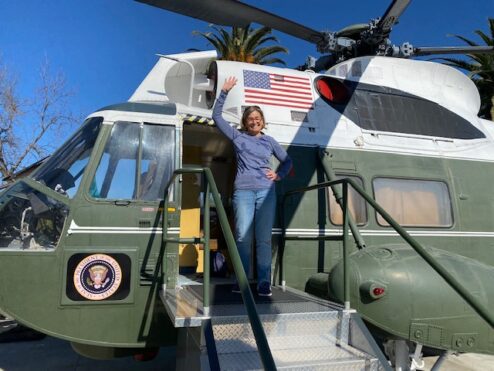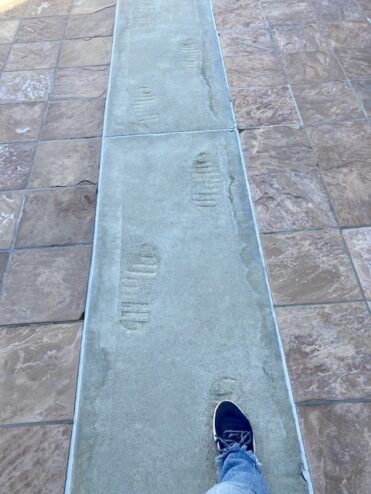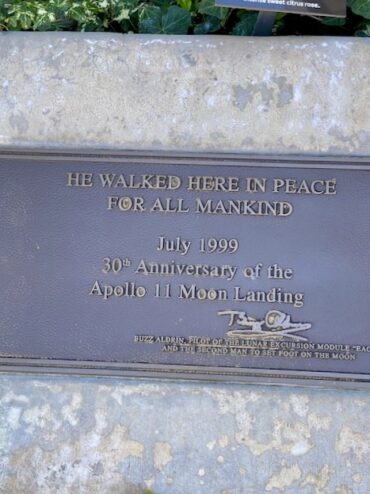 What began in the summer of 1963 at the Hoover Library in West Branch, Iowa, ended in March 2023 in Yorba Linda. I'm very pleased.
WINTER READING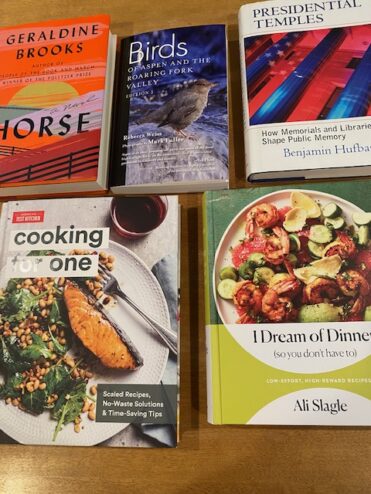 SHORTCUT CHILI CHICKEN adapted from I Dream of Dinner (so you don't have to) by Ali Slagle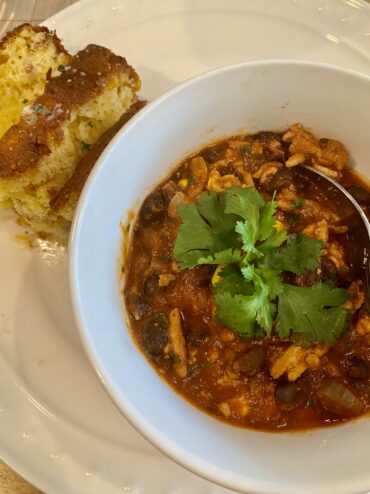 While I can't feed the world's hungry children, I can be more responsible about the food I buy and more efficient in handling it. I recently purchased I Dream of Dinner (so you don't have to) by the multi-talented Ali Slagle.
Slagle's book in not a conventional cookbook but may be the book you need to reignite your cooking chops following the drudgery of cooking 3 meals a day during the Pandemic. She can help you put a delicious dish on the table using fewer than eight ingredients in less than 45 minutes. Her recipes are spicier than I usually like but I either adjust the spices or, if I'm feeling daring, adjust my palate.
This widely popular chicken chili, the first recipe I made from this book, is from her Mom. Ali and everyone who knows Ali's mom love it.
Serves: 4-6
INGREDIENTS
1 Medium Yellow Onion, coarsely chopped
2 pounds of Ground Chicken
1/4-1/2 cup Ketchup
1 24 or 28 ounce can of Tomato Puree
1 12 to 16 ounce jar of medium-hot jarred salsa
2 15-ounce cans of pinto, black or any beans of your choice for chili
2 teaspoons any Hot Sauce (Optional)
2 Tablespoons of ground Cumin (start with 1 TBS)
2 Tablespoons of EVOO
Salt and Pepper to taste
DIRECTIONS:
In a large Dutch oven or pot, heat the olive oil over medium-high before adding the coarsely chopped onion, cumin, salt and pepper. Cook for 3-5 minutes until they are softened but not yet browned. Push to one side of pot.
Put in the ground chicken. Season generously with S&P. (Yes, in addition to the S&P you've already used.) Cook, without stirring, for 5-8 minutes. Break the chicken into big pieces, stirring in the onions and cook until opaque, 2-5 minutes.
Stir in 1/4-1/2 cup of ketchup. If you are adding hot sauce, do it now. Stir into the mixture until it is mostly absorbed. Bring to a simmer, then reduce the heat and cook 10-15 minutes, stirring occasionally until thickened and flavorful. If it gets too thick, add water.
Drain and rinse 2 15-ounce cans of the beans of your choice. Stir in the beans and cook until heated.
Coarsely chop 1/2 cup cilantro leaves and stems and stir in just before serving.