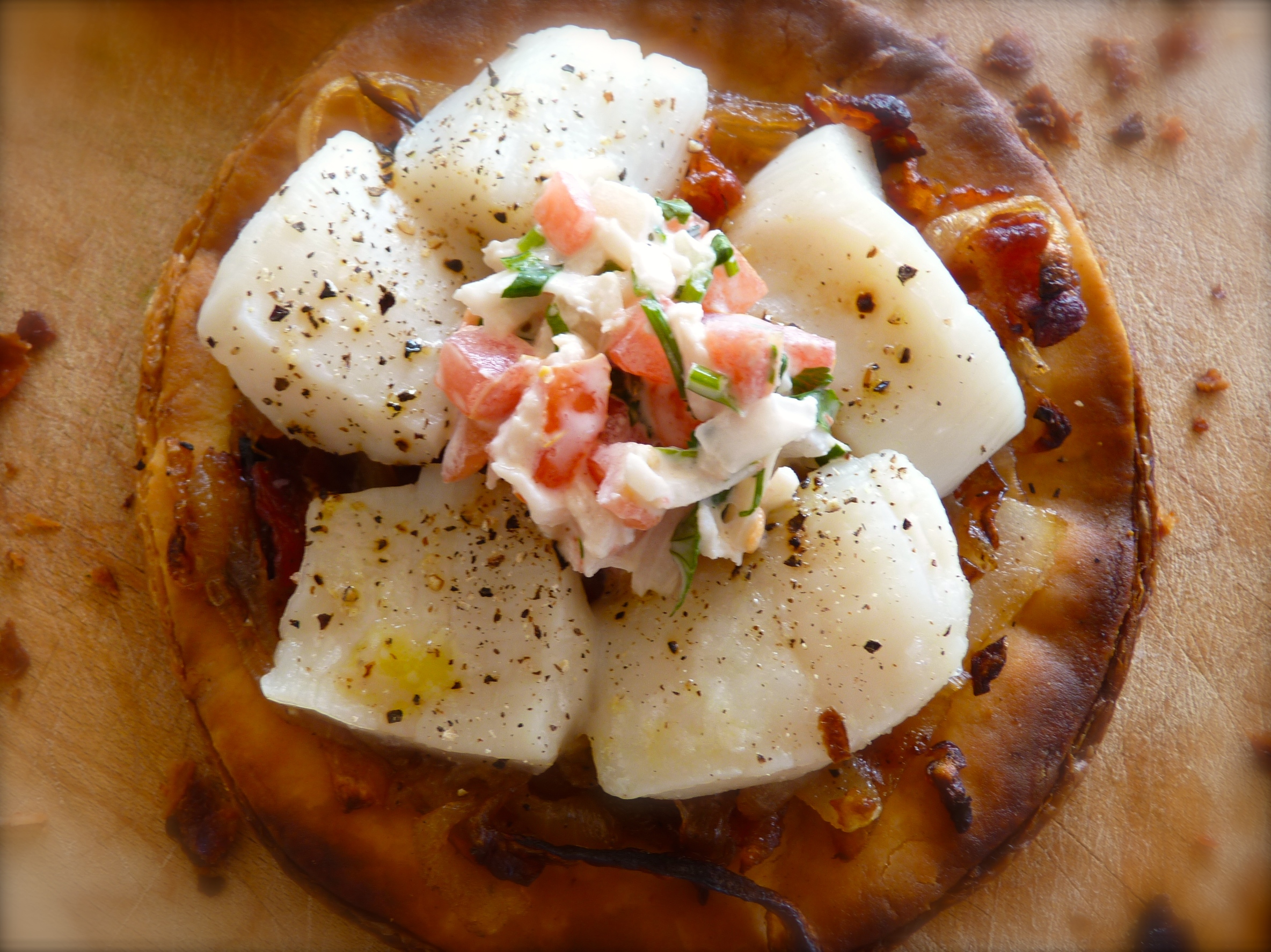 This week's French Fridays with Dorie choice is Scallop and Onion Tartes Fines. Like its brethren we've already made, Tomato-Cheese Tartlets and Fresh Tuna, Mozzarella, and Basil Pizza, here's another recipe where our intentions are not honorable. What Dufour and Pepperidge Farm have devoted years to perfecting, we take five minutes to flatten.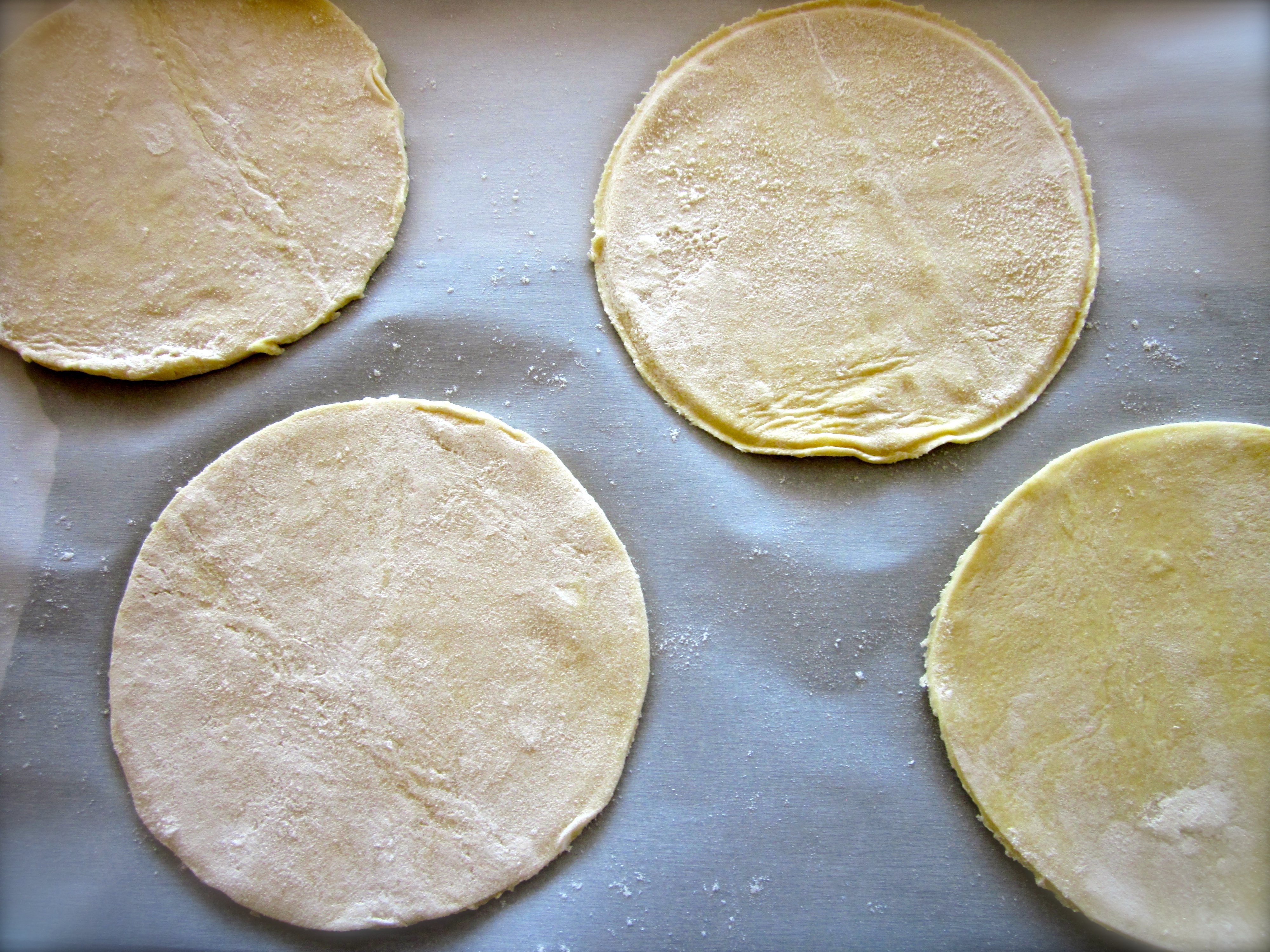 Start with a thawed sheet of puff pastry. After flouring your work area and rolling the pastry to a 13-inch square, take a 6-inch wide plate and, using a sharp knife, cut out four circles. Lay these on a parchment-lined baking sheet and prick with a fork. Lay more parchment on top and then plop another baking sheet over them. Sorta has a crushing affect on the unsuspecting pastry.
For the next fifteen minutes, while the pastry is baking and not puffing at 400 degrees, you mix together the caramel onion-bacon layer (my favorite part of this recipe). Divide this mixture among the four crusts and arrange scallops, sliced into thirds, over it. Drizzle olive oil over the top before seasoning with salt and pepper.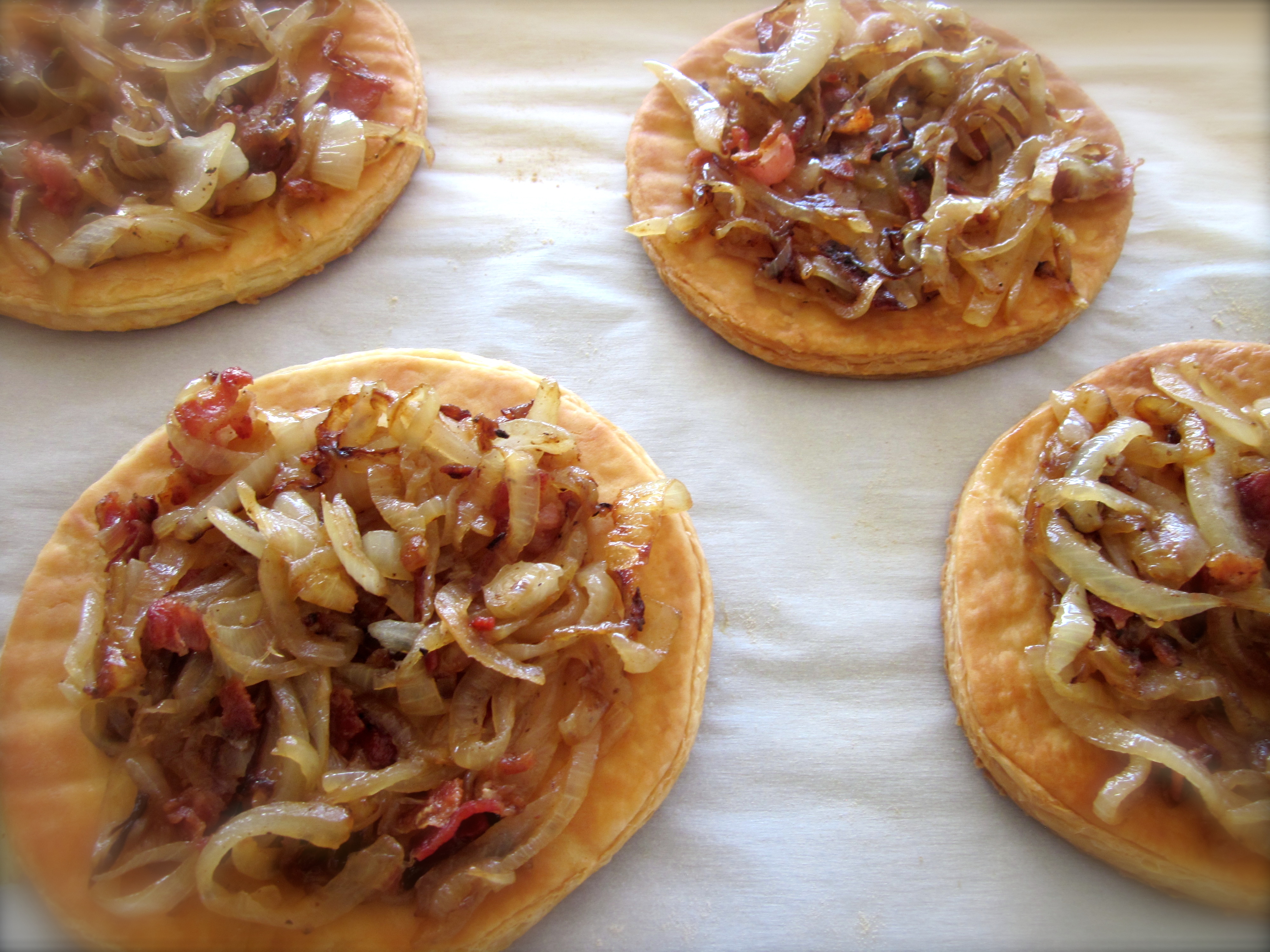 Dorie recommends baking these tarts at 400 degrees for 3 to 4 minutes. Being cautious, I baked mine longer  which resulted in my pastry base becoming a tad too brown. In hindsight, I would have seared my scallops first. Still, tasty and unique as an appetizer or lunch (with a salad).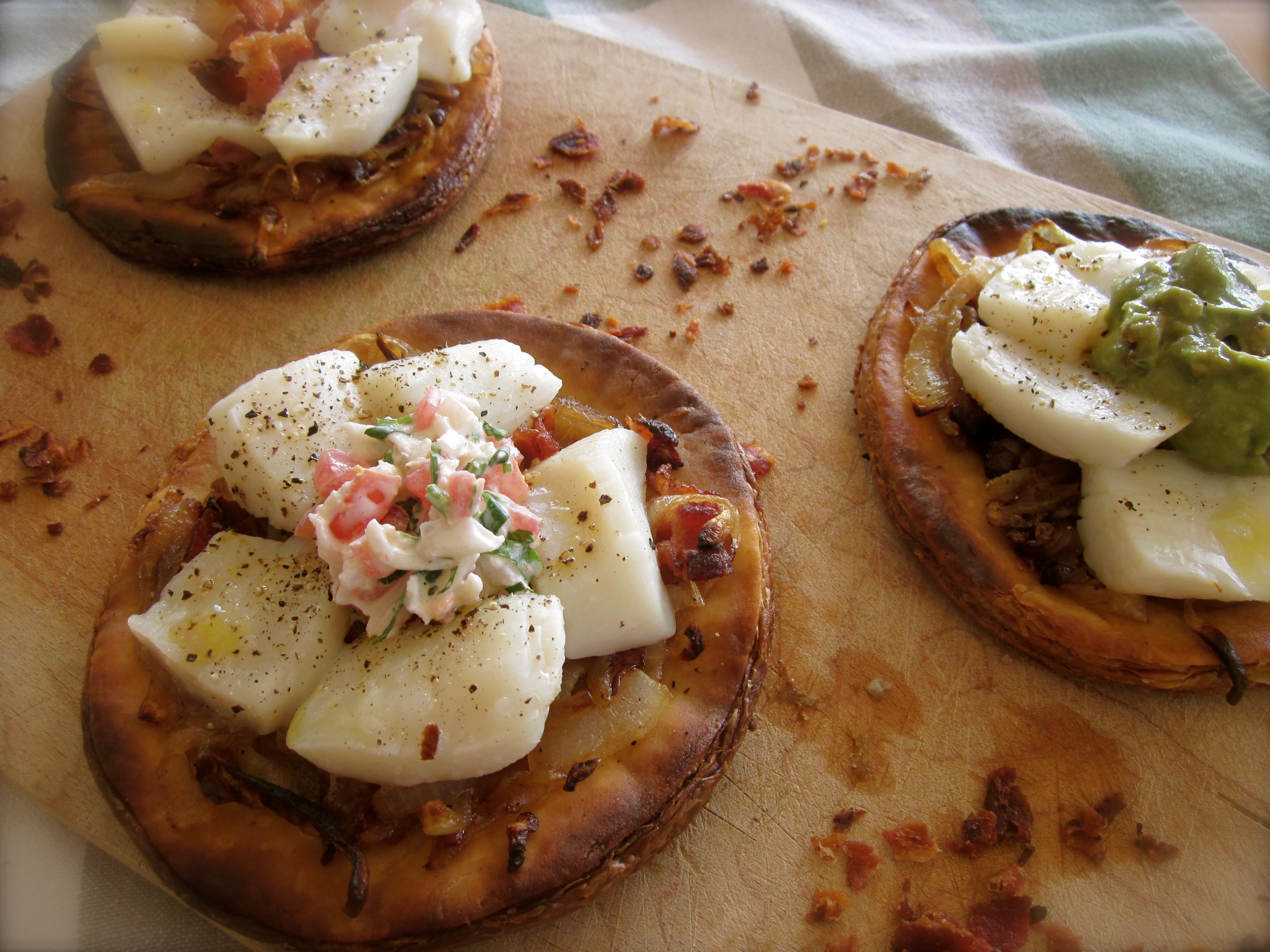 You might note that I suggested no wine choice for this menu. Last weekend I attended Vintage Paso: Zinfandel and Other Wild Wines, a 3-day touring blitz of our wine area. Readers, you know I'm a trooper, but after devoting one full day to this festival, I was done. That's why you're on your own for this week's beverage.
The festival was educational, tasty and hilarious. My friends, John and Susan Lester, who live in southern Cali and blog at Create Amazing Meals joined me for the weekend. We'd known each other virtually for two years and met in reality last year. John is especially knowledgeable about wines, they visit this wine country frequently and were perfect companions and guests.Pictures and just a few words, tell our story best.
We've had our coffee. Susan and I, bright-eyed and bushy-tailed, are ready to roll. Last week we plotted our zinful itinerary and plan to visit five wineries today.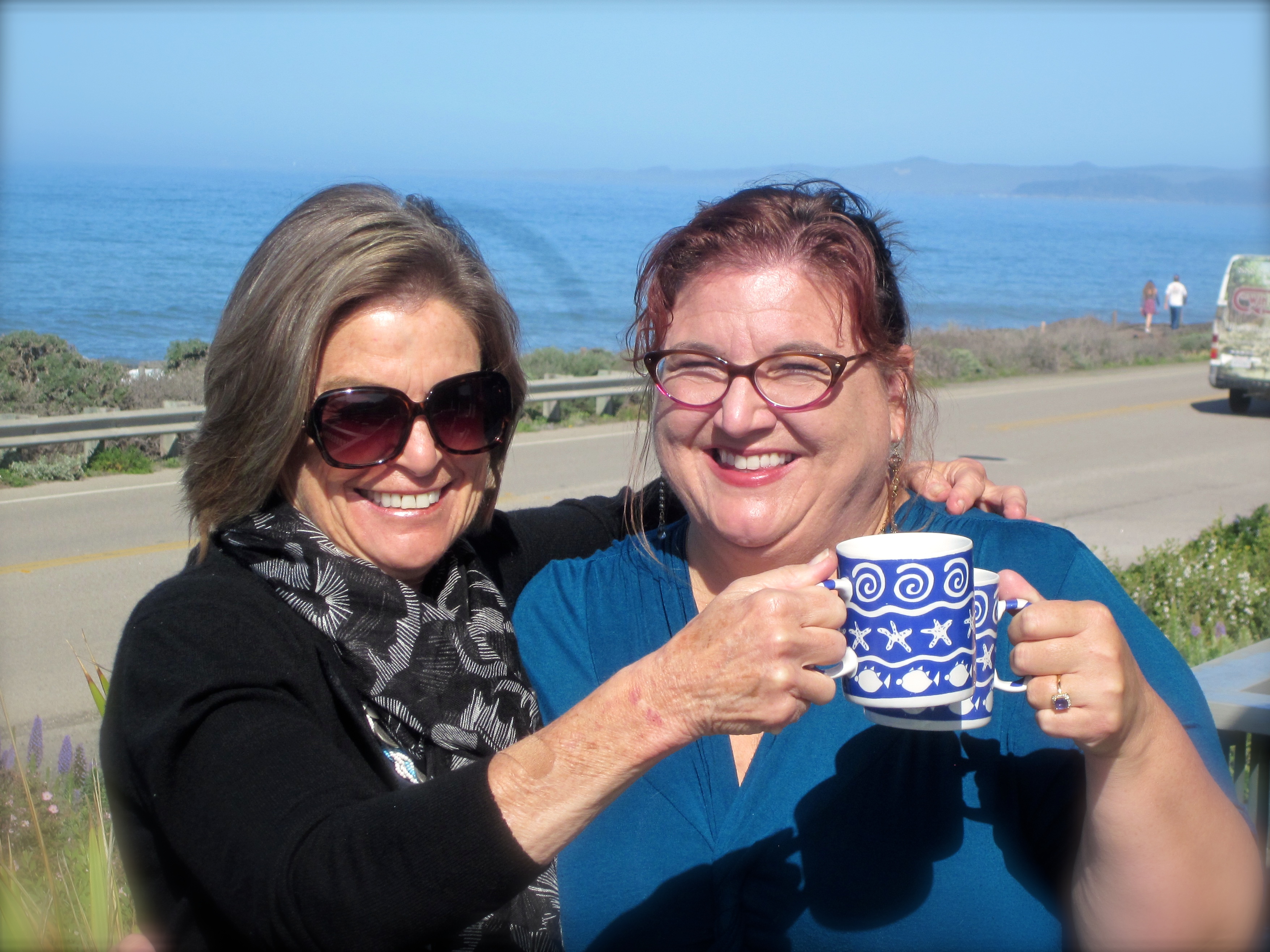 Our first stop was Peachy Canyon Winery. This was supposed to be our fifth stop but, unfortunately, John missed a turn. Which meant that Susan and I both grabbed maps, assisted with directions all day and drove John, well, to drink!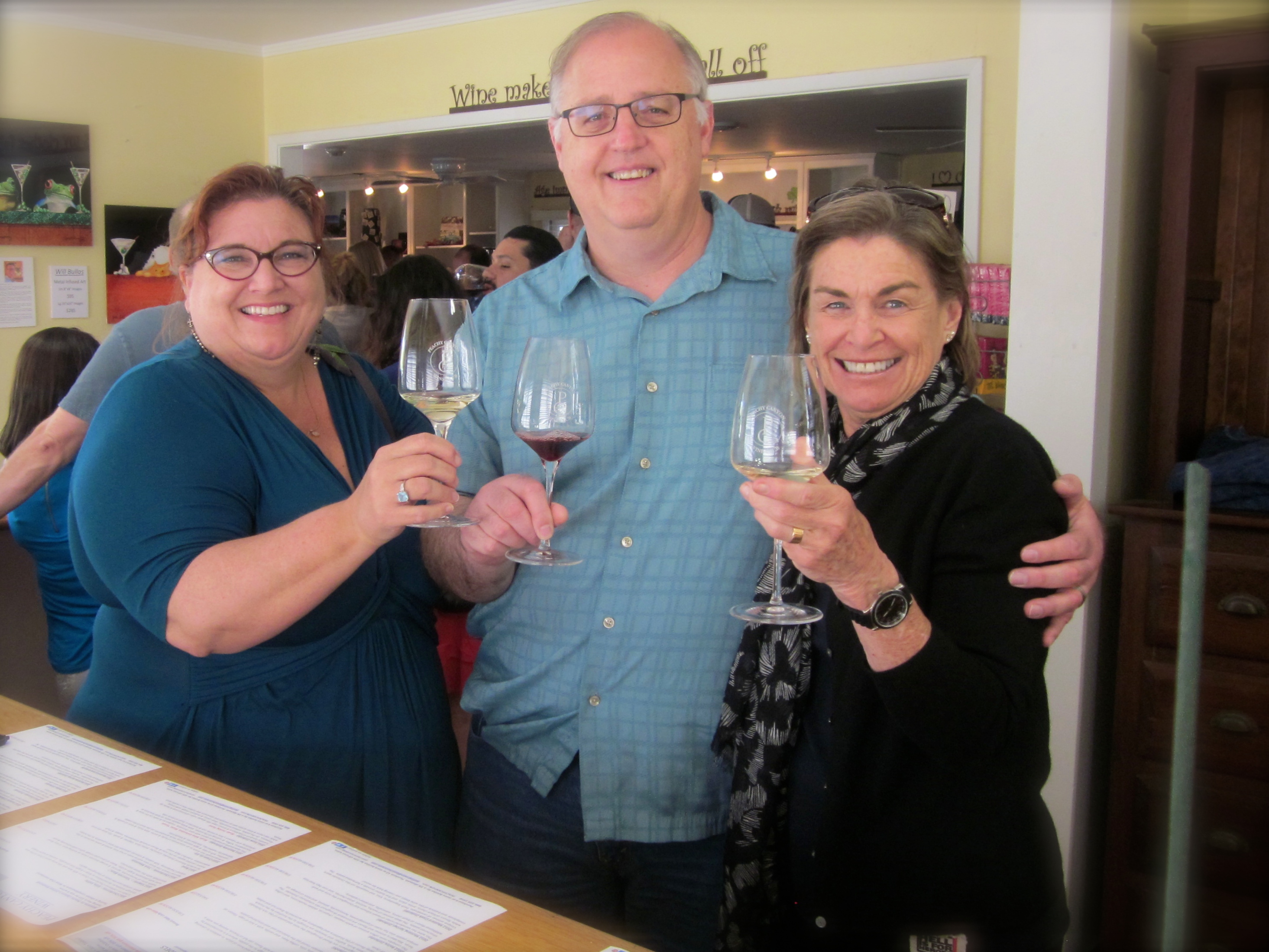 Memo to my Colorado brother who is casually concerned about my wine adventures this winter: a Lester purchase.
Winery #2, Tablas Creek. With our tastings we enjoyed small bites, shrimp on sweet corn polenta cake and a beef slider on a sourdough crostini.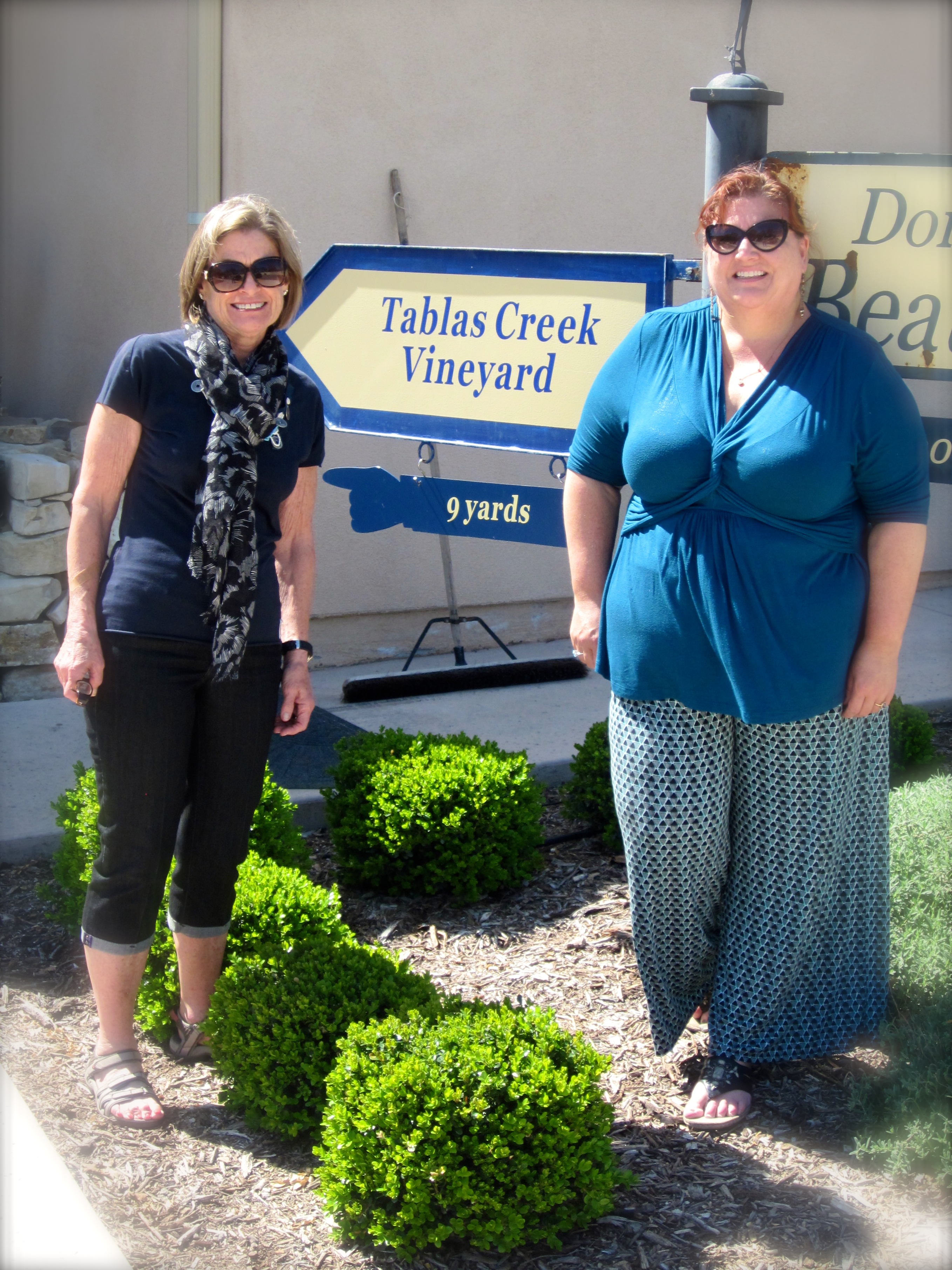 Winery #3, Halter Ranch, my favorite, where we had our wine and paella in the ranch's original barn. Susan and I are at the tasting-less-and-eating-more stage.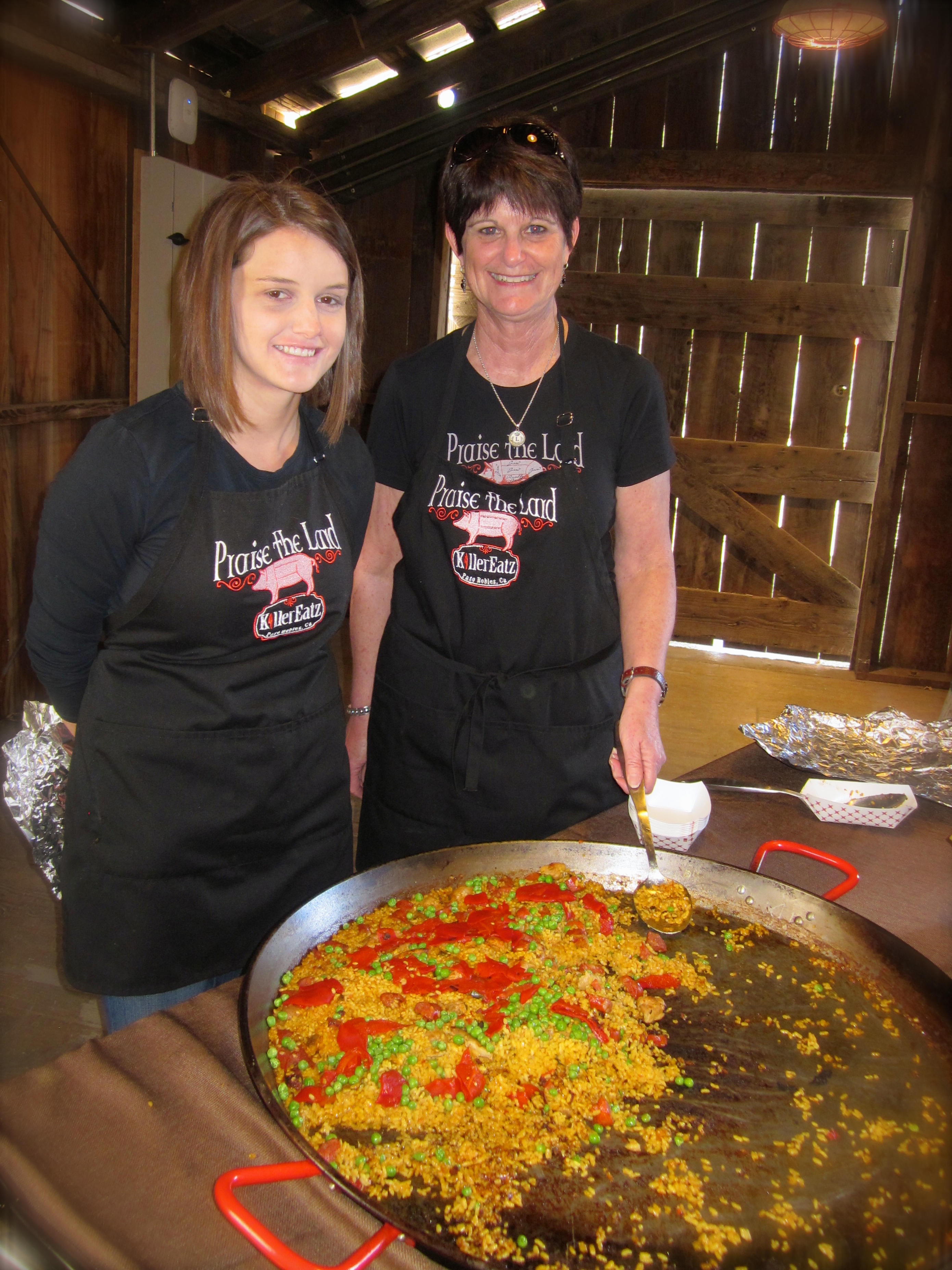 Winery #4, Adelaida Cellars. It's 82 degrees, I've had it. Susan and I sit at a picnic table while John happily disappears.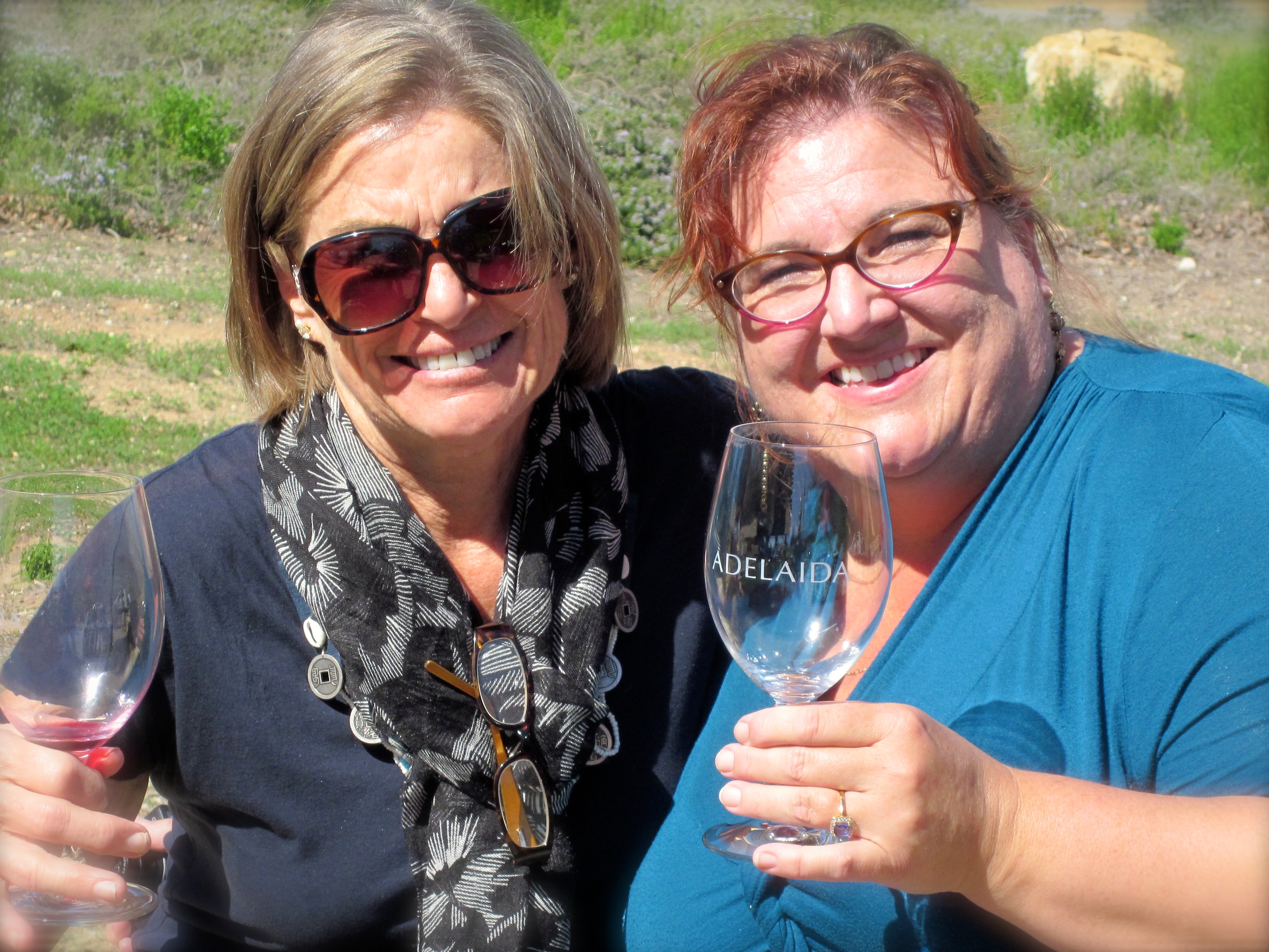 Winery #5, Opolo Vineyards. Whoopee. We head to the barbecue tent for roasted lamb, carne asada tacos, beans and all the fixings. We girls rally. Friends forever.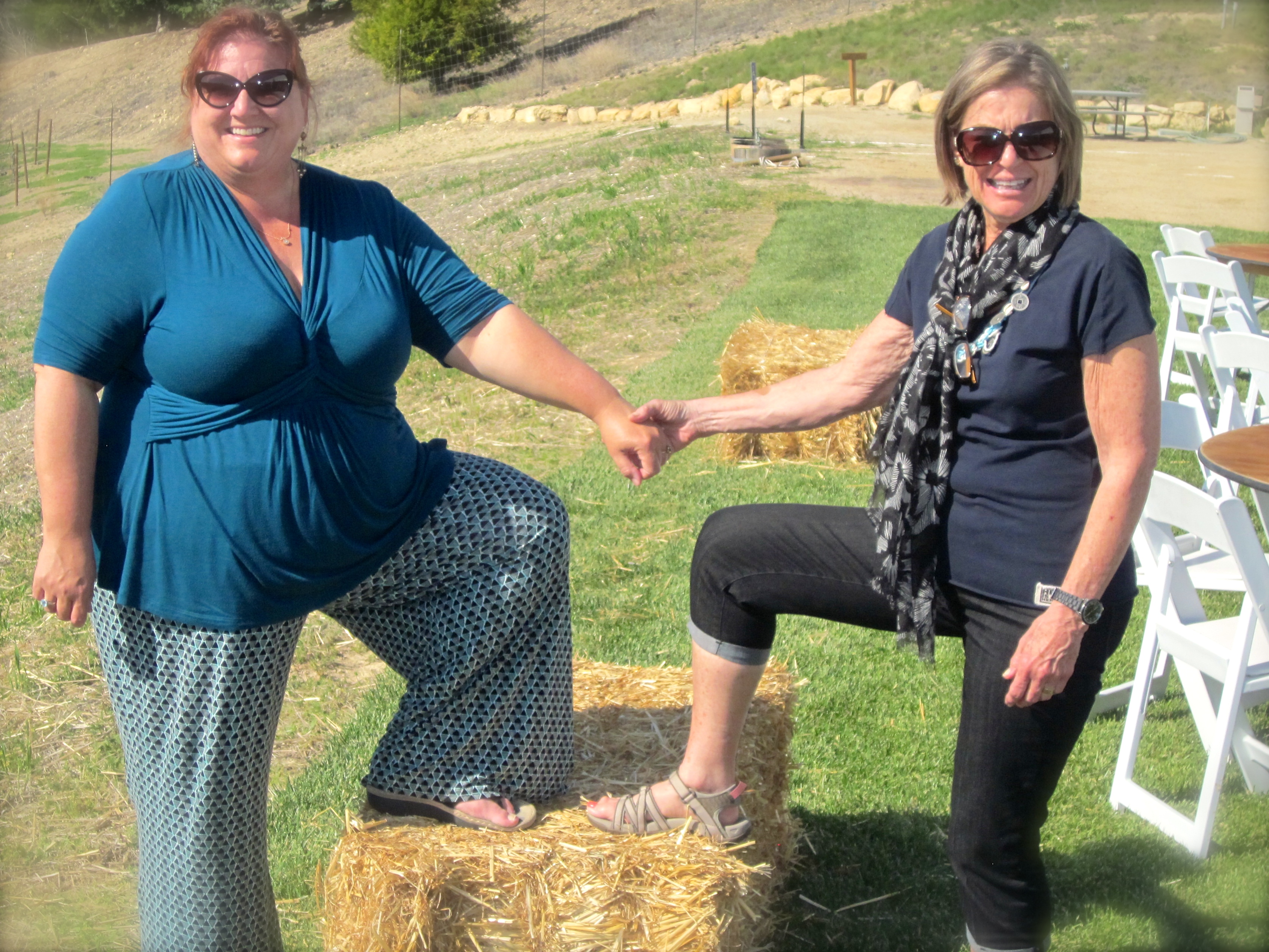 We assemble the wine on the dining room table and take the pledge, "What happens in Cambria, stays in Cambria."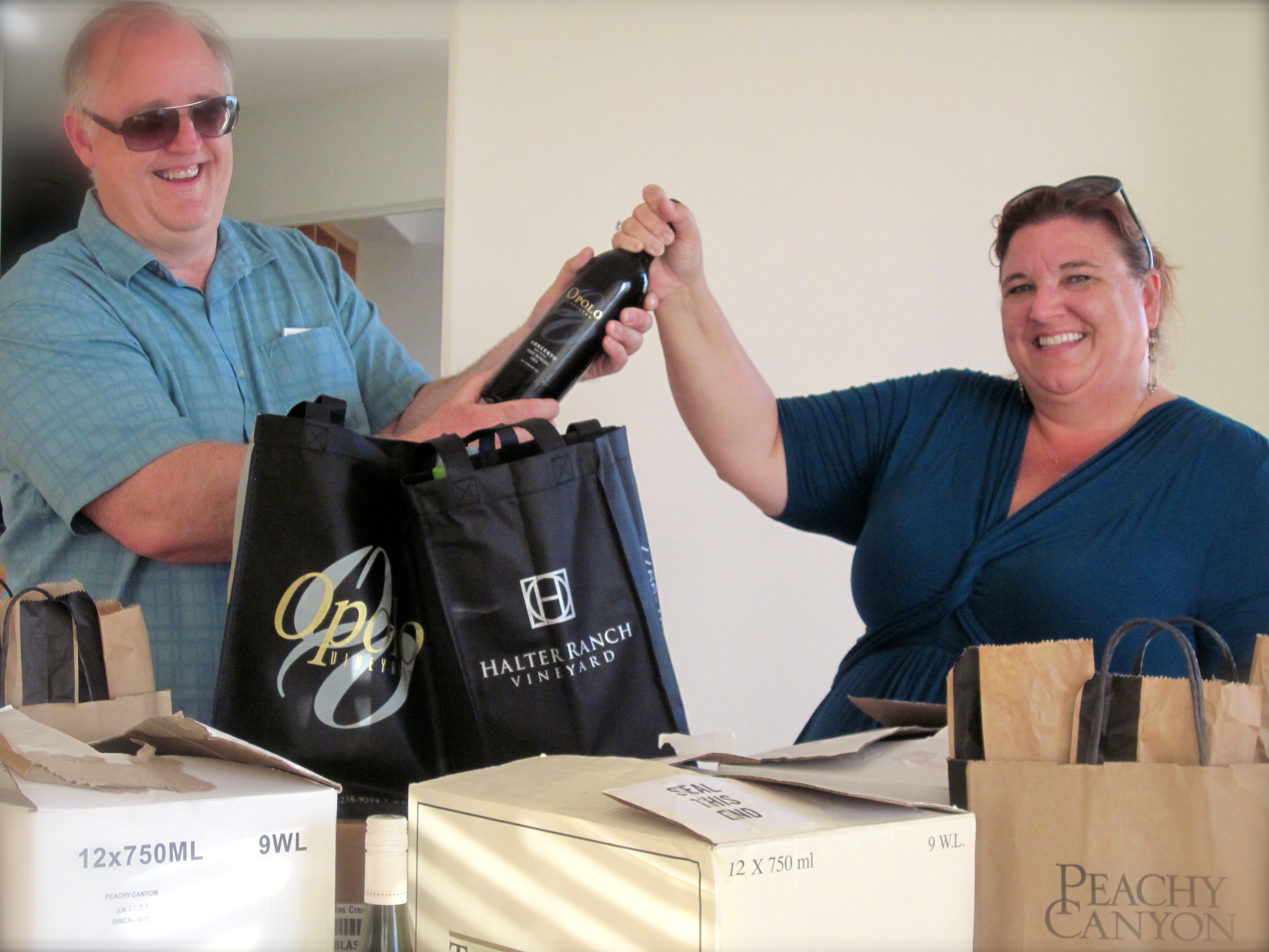 After dinner at my neighborhood Sea Chest restaurant, we settled in for an evening of Gin Rummy and a Port tutorial. Since I had never tasted Port, John bought me a bottle at Adelaida Cellars. A very smooth evening.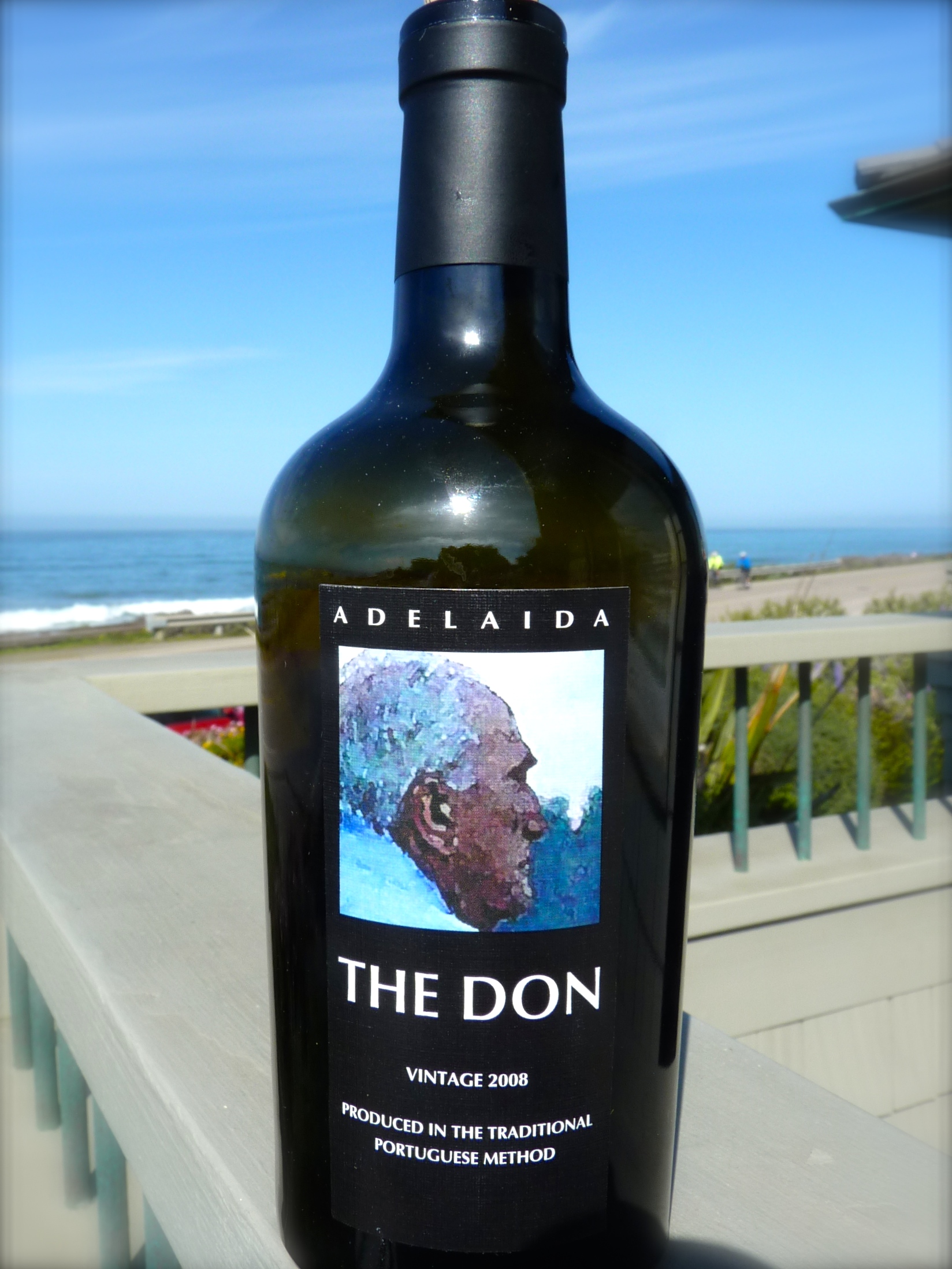 French Fridays with Dorie is an international cooking group working its way through Dorie Greenspan's Around my French Table, more than 300 recipes from my home to yours. To see if my colleagues managed to lose the puff,  check out our FFWD site. If you're interested in discovering unique and creative ways to use puff pastry, go to the Pepperidge Farm or Dufour website. Both offer amazing information on their products.