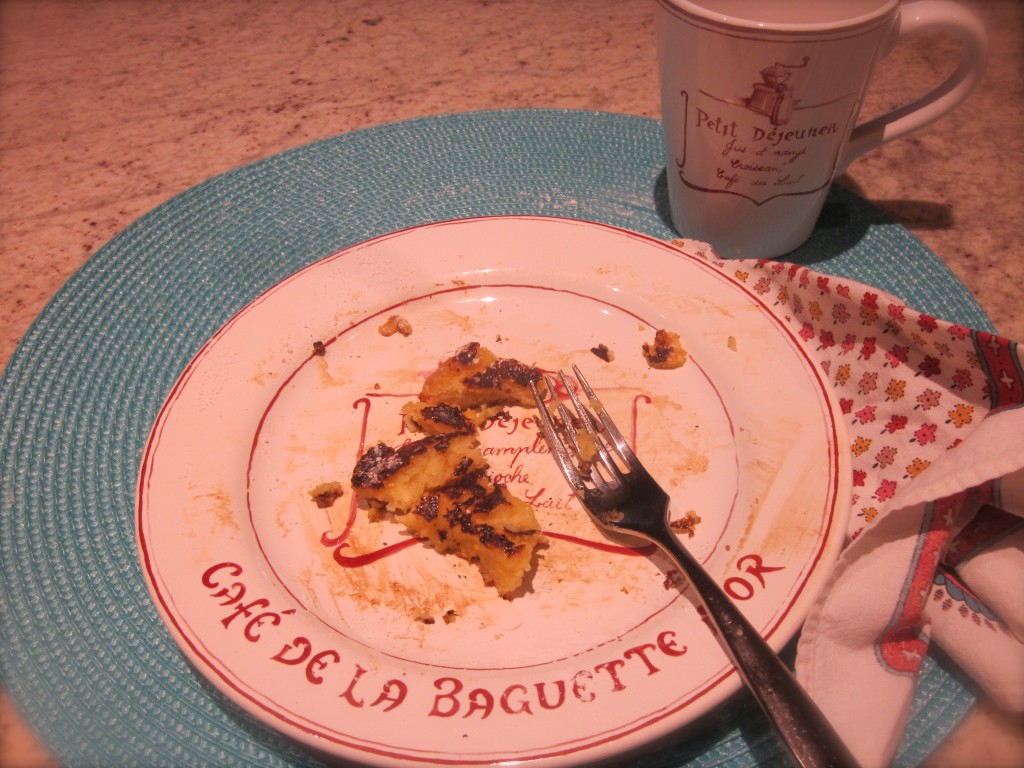 It's early Thanksgiving morning. I suspect many respectable cooks are already in the kitchen pouring over the plan, adding to the list and organizing the day. The result, of course, will be the tasty holiday meal expected by all the lucky guests at your table.
I am enjoying a quiet moment and my first cup of coffee. It's a perfect time to share this week's French Fridays with Dorie recipe choice, Sugar-crusted French Toast.  Readers, give thanks.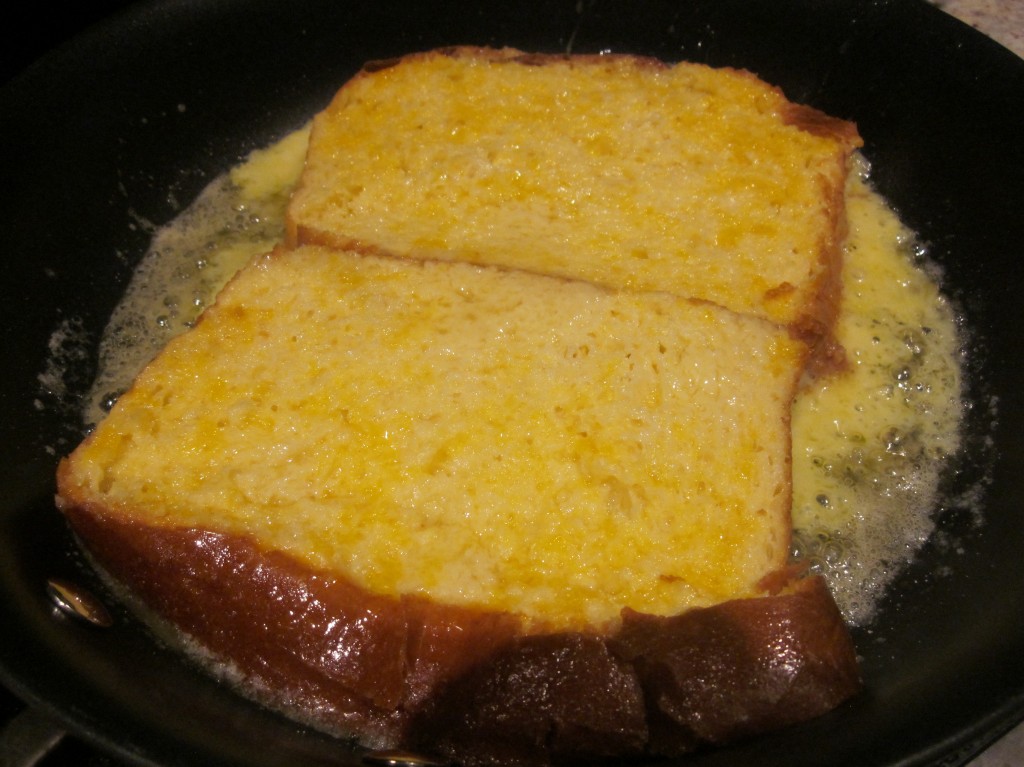 Pain Perdu means lost bread in French. In America where we call a spade, a spade, this translates to stale. Today we're using our stale bread for stuffing but we most often toss those crumbs away. Not the thrifty French. They turn stale into heavenly sugar-crusted french toast.
Use brioche or challah. Although I used brioche this time, I often have challah on hand. Soak either of these breads in a mixture of eggs, whole milk, heavy cream, vanilla and salt. Cook the moist bread until golden and crusty in a pan of melted butter with a generous sprinkling of sugar.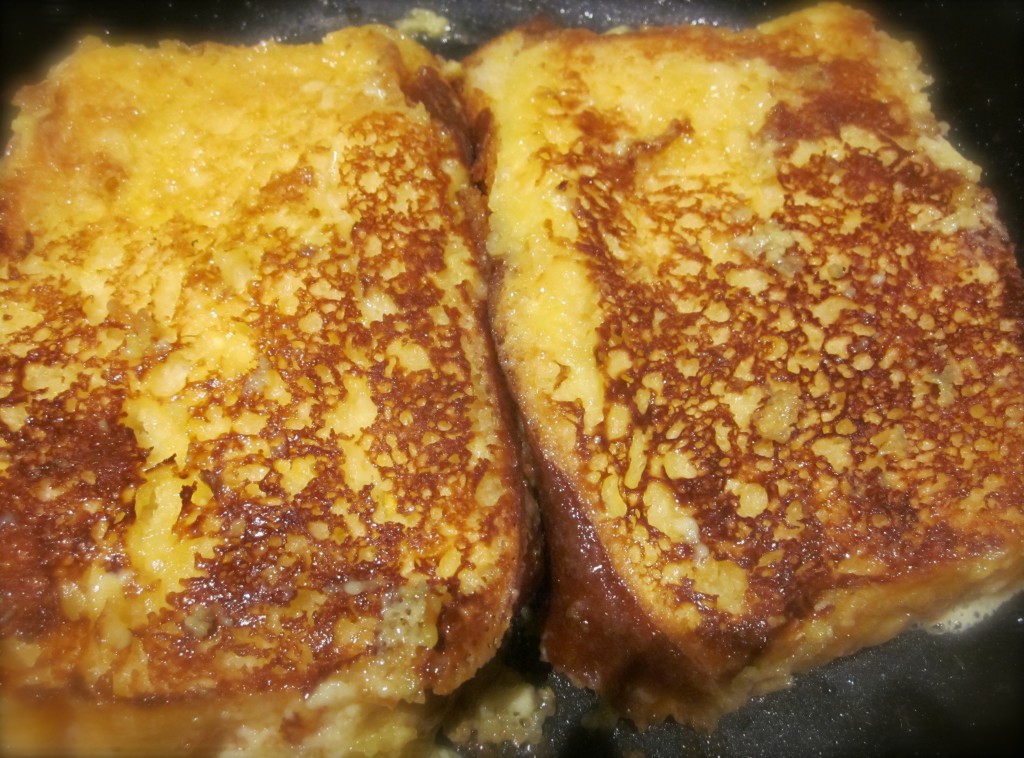 Need I say more?
Happy Thanksgiving to my American readers.  Happy Hanukkah to my Jewish friends and colleagues. Although Thanksgiving has always been our family's favorite holiday, today seems especially joyous.
I'm happily resettled in Colorado and have resumed a life, albeit different but a perfect now. The past few days, on my way to California, I stopped in Henderson/Las Vegas to visit old haunts and enjoy those amazing friends who befriended Michael and me for the nine years we lived in Nevada. We've kept in touch, as I knew we would, and I still feel an integral part of their neighborhood.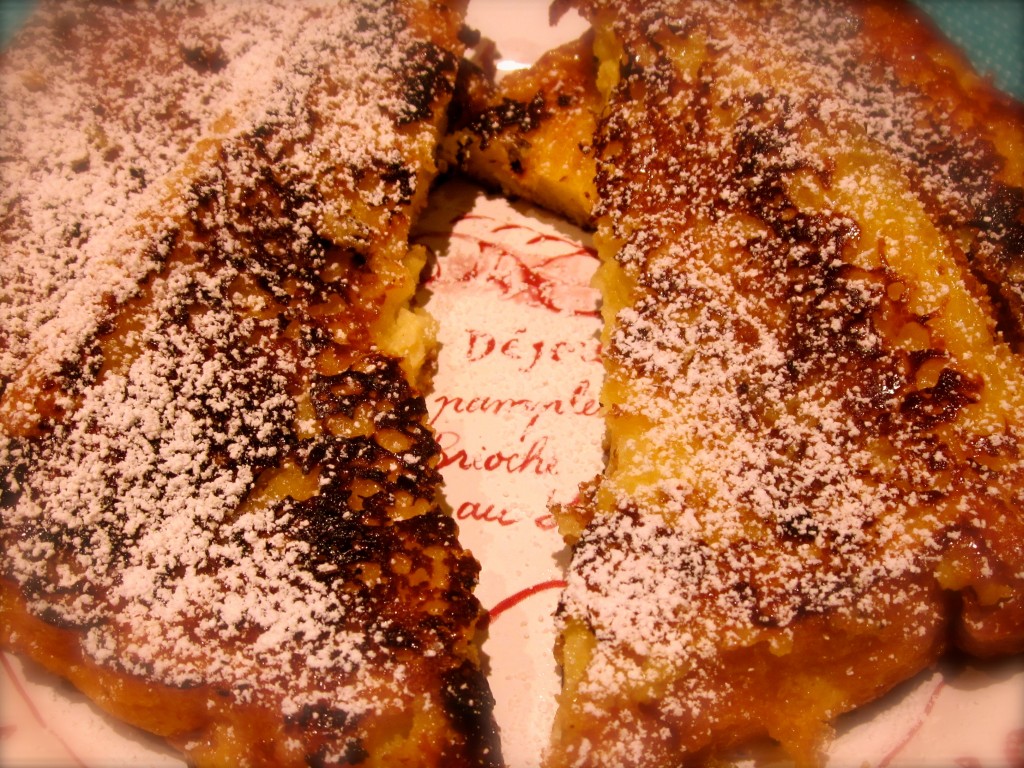 Now I am with my family in Death Valley National Park where we have spent our last five Thanksgivings. After our fancy-schmanzy holiday meal at the Furnace Creek Inn – my son-in-law wears a tie – we go casual and it's all fun. I no longer see my kids as often (they are thriving in spite of that – who knew???) so we are making every minute count.
And, as always and everyday, I am thankful for my growing virtual community of friends. You are a gift that unexpectedly dropped into my lap three years ago. Merci beaucoup.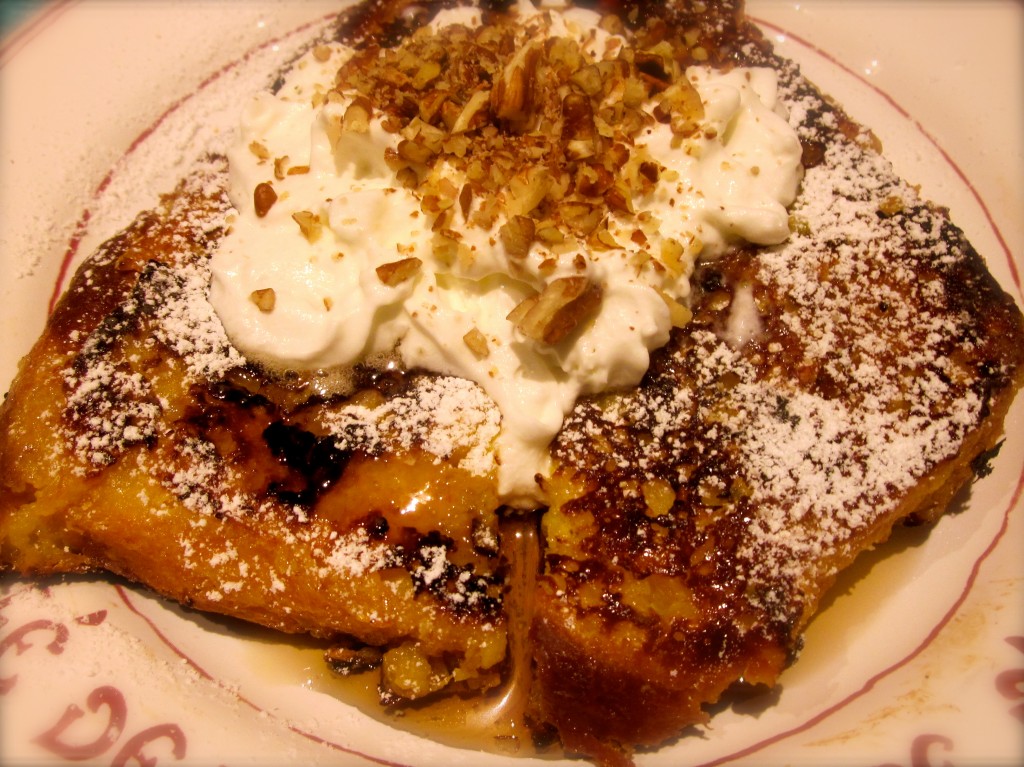 Life is neither simple nor easy but I've always believed my motor chugs along more happily if I concentrate on the glass-half-full, lemonade-out-of-lemon theory. Toss in a serving of Sugar-crusted French Toast and it's even better.
French Fridays with Dorie, is an international cooking group working its way through Dorie Greenspan's latest cookbook "Around My French Table".  If you would like to see how my colleagues talked turkey this week,  go to our FFWD link.