"We need the moisture."
Our springtime weather, disconcerting as it may be, translates into lessened fire danger and a healthier forest. That's why, here in the mountains, this is our weary mantra. It's been a soggy, snowy, chilly April/May in the Rockies. Think mud. Memo to Denver, Las Vegas and L.A.: As agreed, we're shipping you our precious water but could you use a little restraint, please?

This weather has dovetailed nicely into what I've chosen to make for this month's Cottage Cooking Club. My food-blogging colleagues and I share inspired veggie dishes from Hugh Fearnley-Whittingstall's River Cottage Veg cook book. My choices, Spinach, Penne and Cheese "Spoufflé" and Pearled Barley Broth, will tickle a bud or two. Guaranteed.
I'm also sharing with you a glimpse of this resort community as you've probably never seen it. This is always a time when tourists are few, Aspen is under construction and flora and fauna begin to whisper, "Hey, remember us? "
You thought the view from my balcony was Aspen Mountain? Not.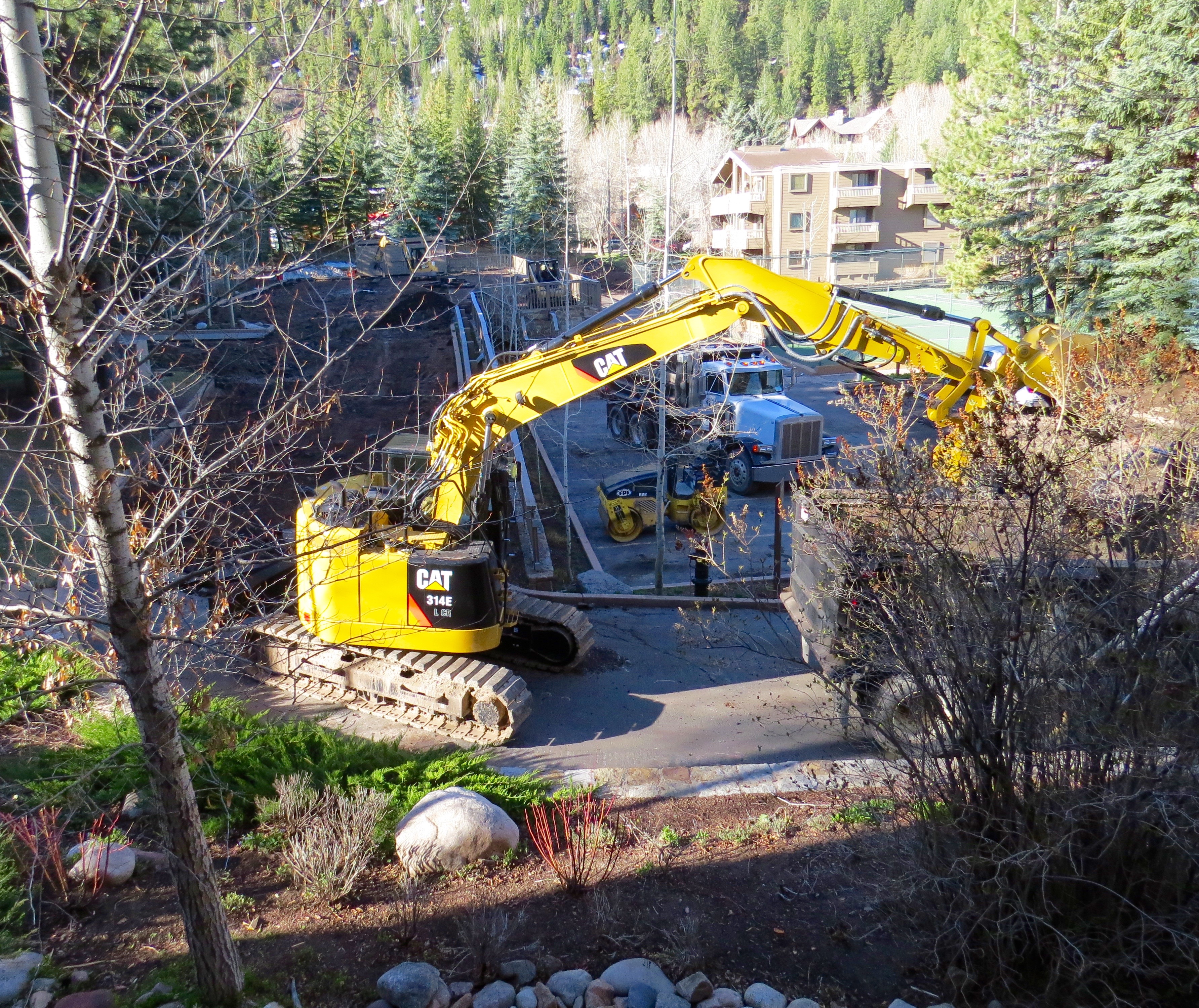 When I hear the first wing buzz and sharp chirp of the Broad-tailed Hummingbirds, I hang up my feeders. This astounding creature, weighing about 13 oz., can enter a protective torpor, by slowing its heart rate and dropping its body temperature, if our weather is abnormally cold.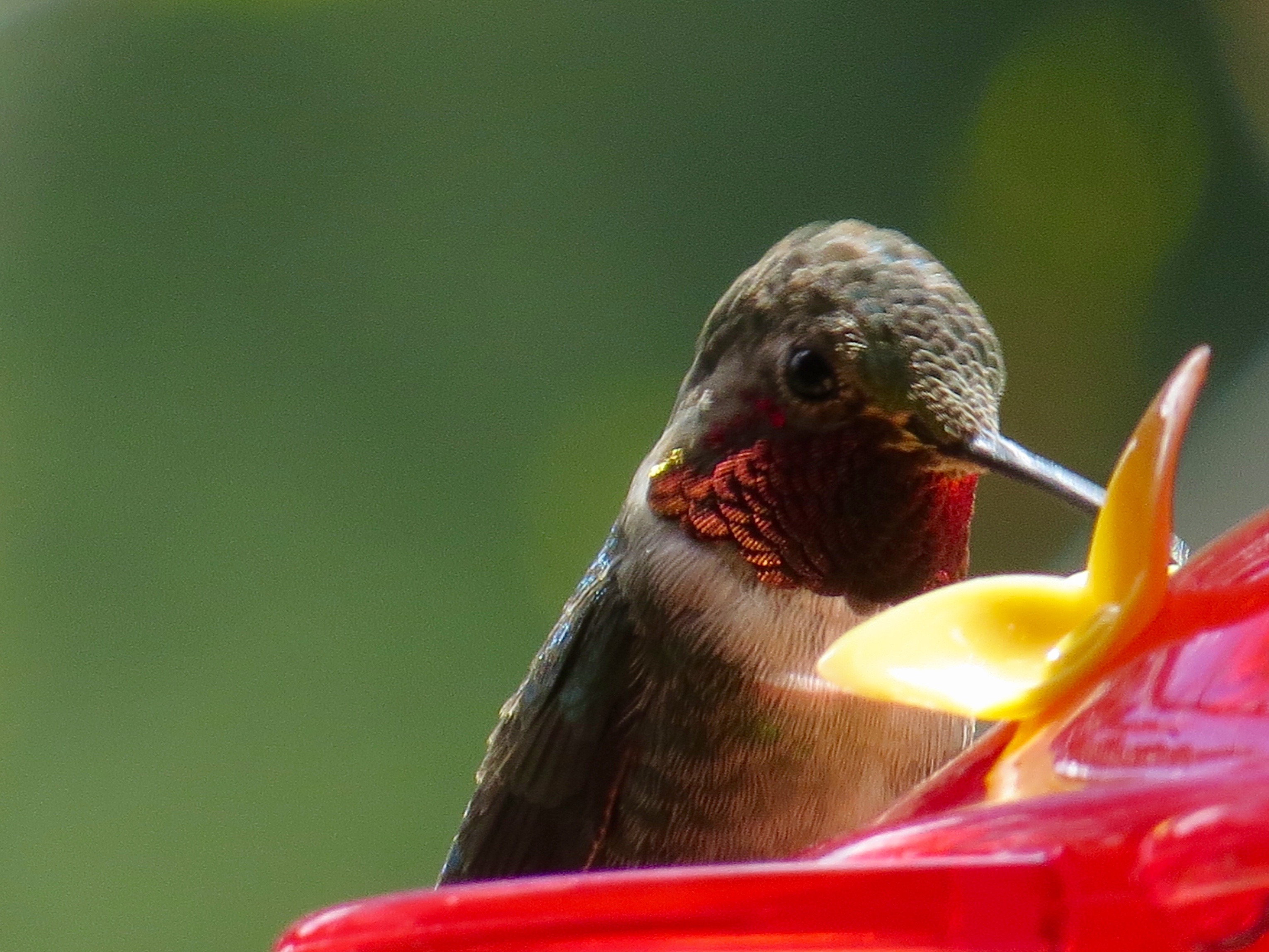 The beautiful Pasqueflower is a welcomed harbinger of spring.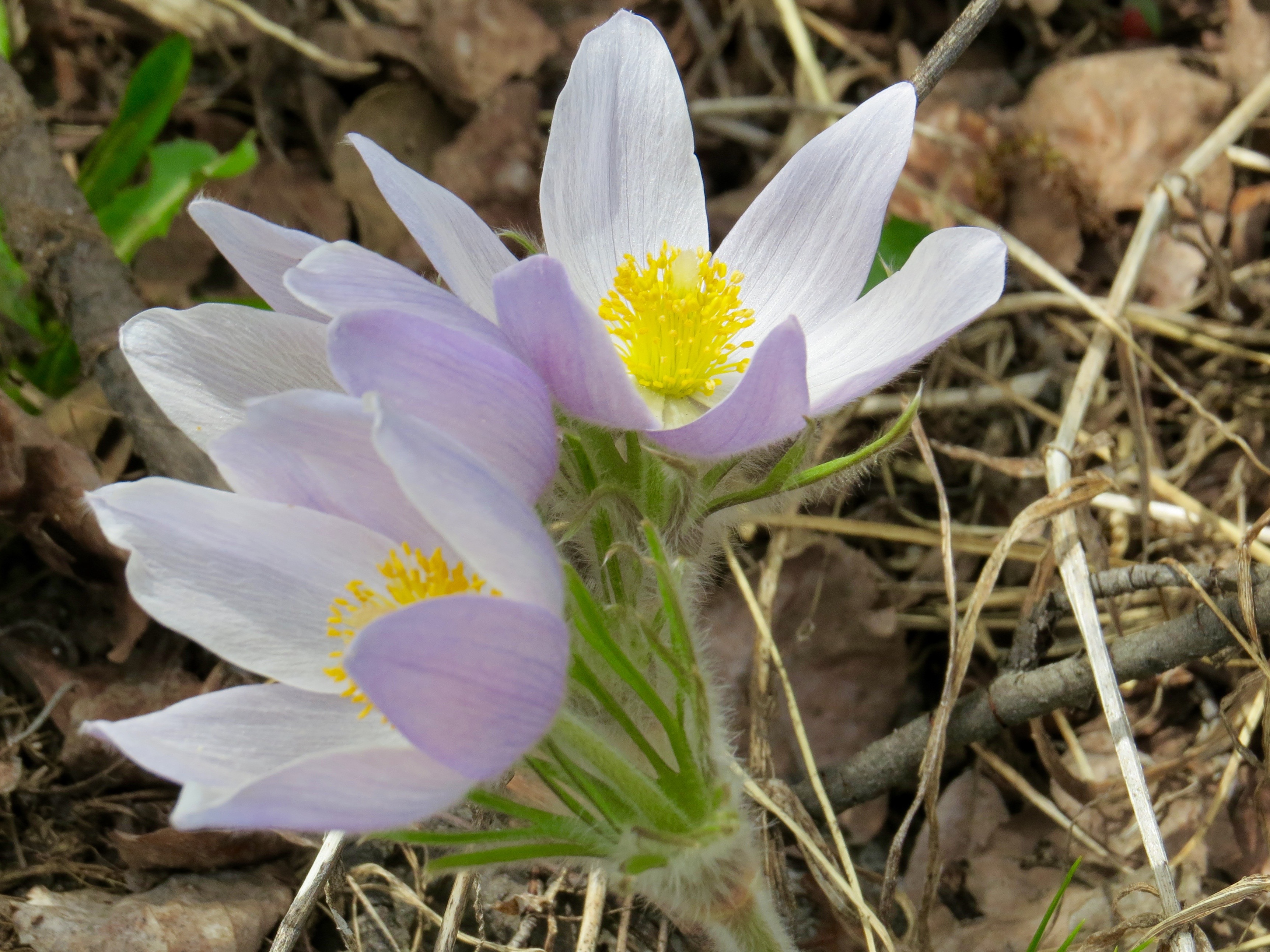 The Downy woodpecker is our smallest, has a very short bill and was too busy to be bothered by yours truly.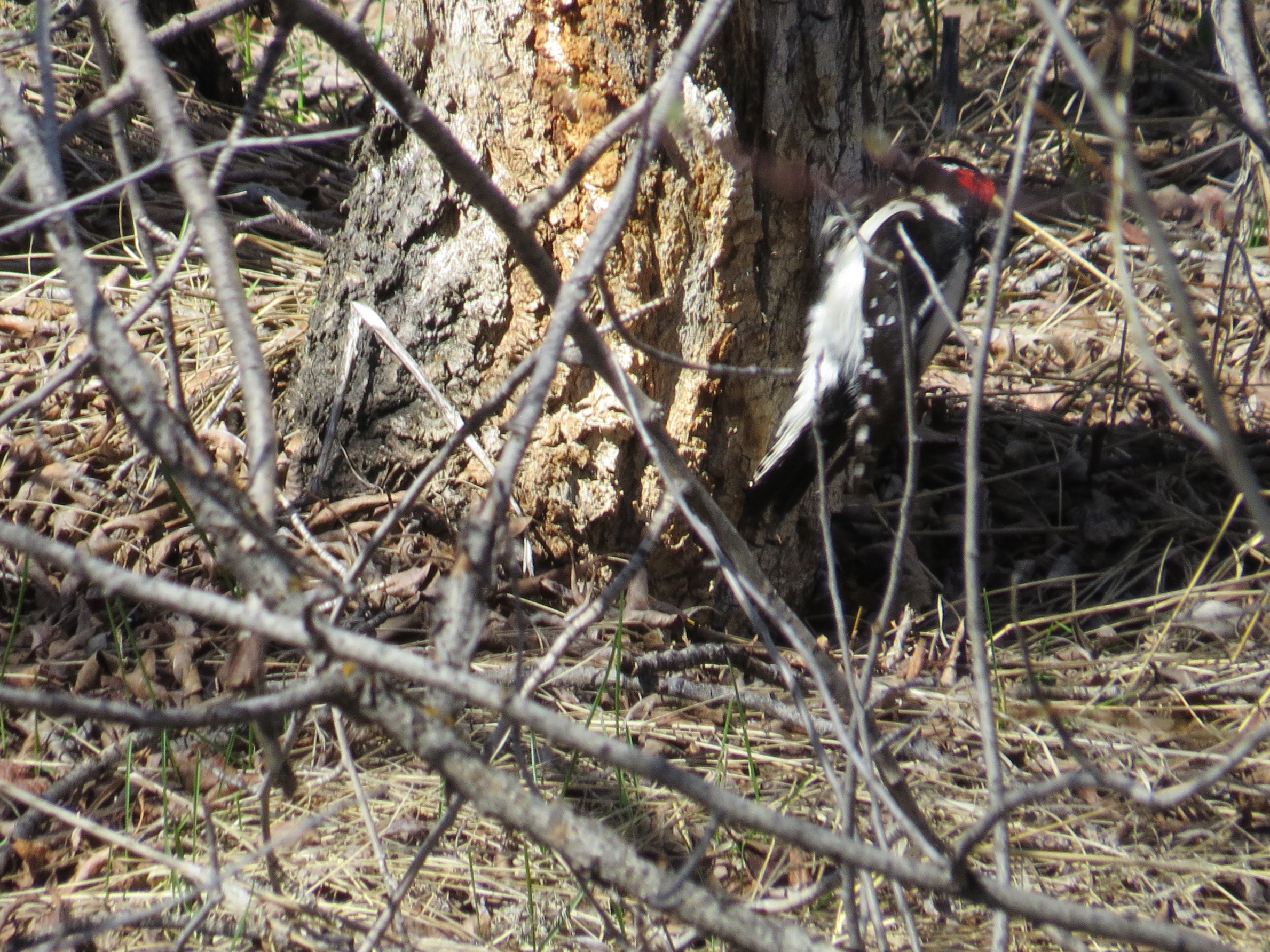 The painters arrived at The Gant in early April and are still here because the weather has not cooperated with their time schedule. At one point, while painting my D-Building, they needed to cover my windows/doors and tape me into my condo. Let me just say, Man Caves are overrated.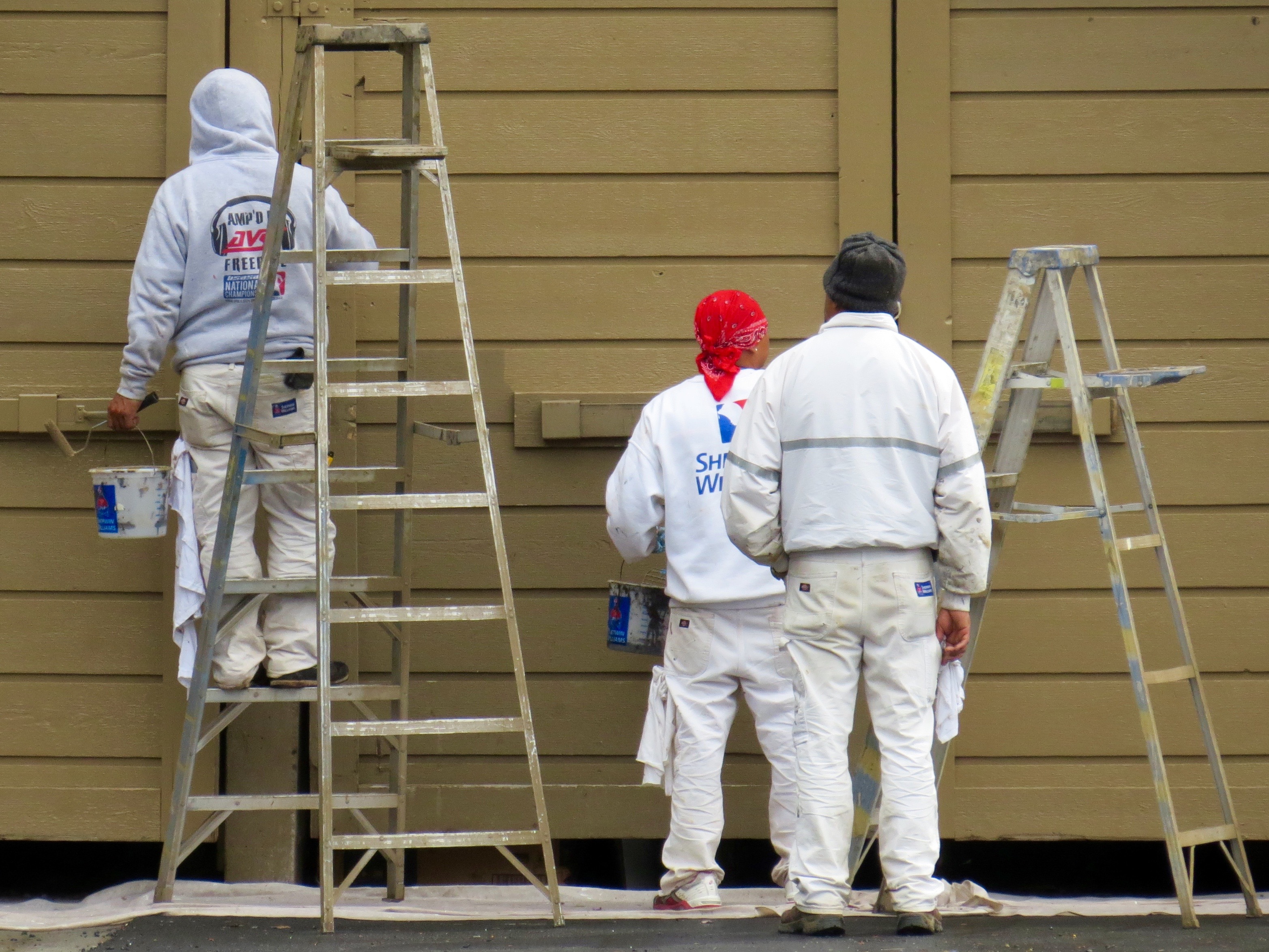 Here's a view down valley of Sopris Mountain from the top of Smuggler Mountain, a typical Aspen day this spring.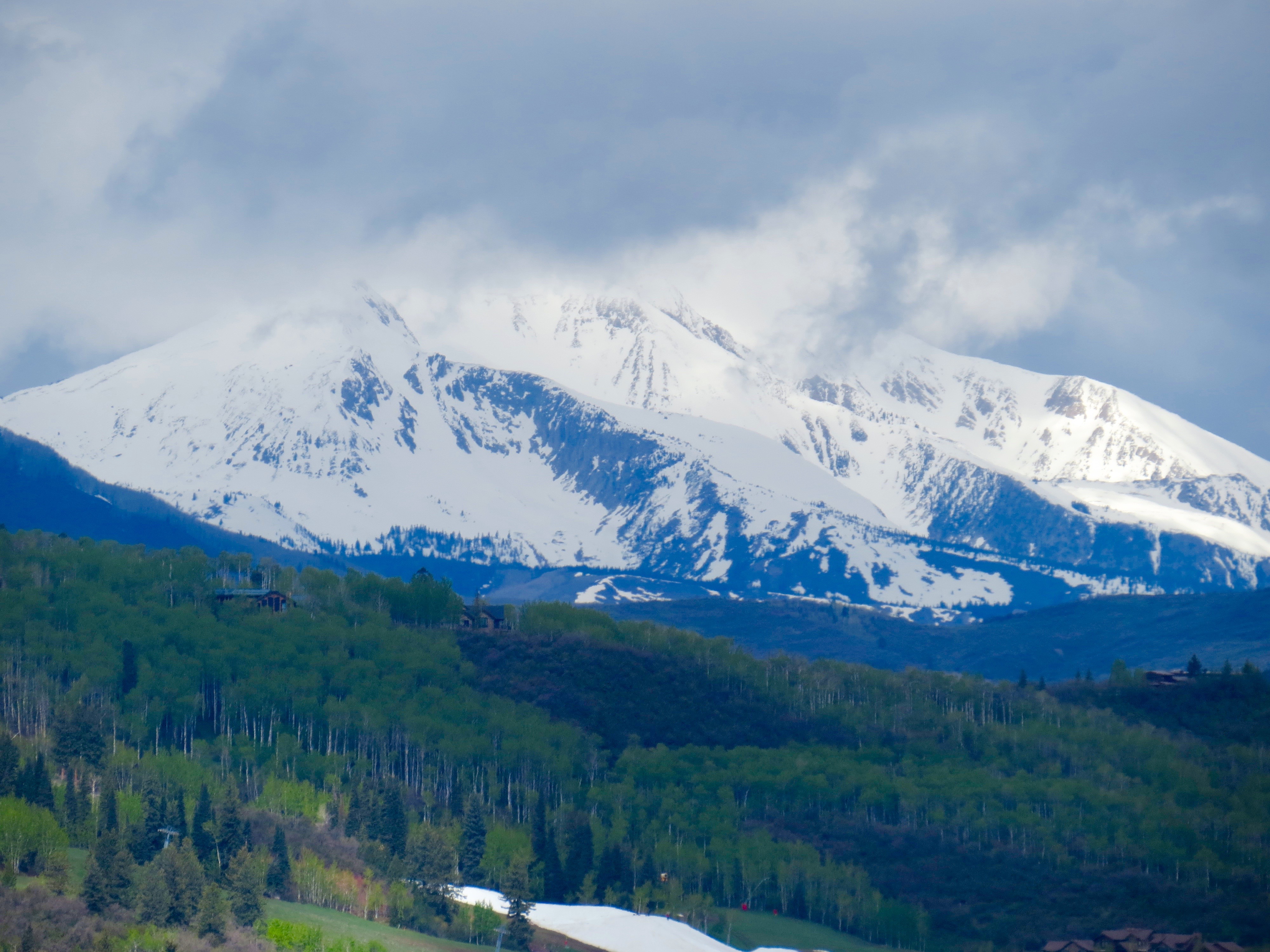 Our mule deer are molting and look a little scruffy right now.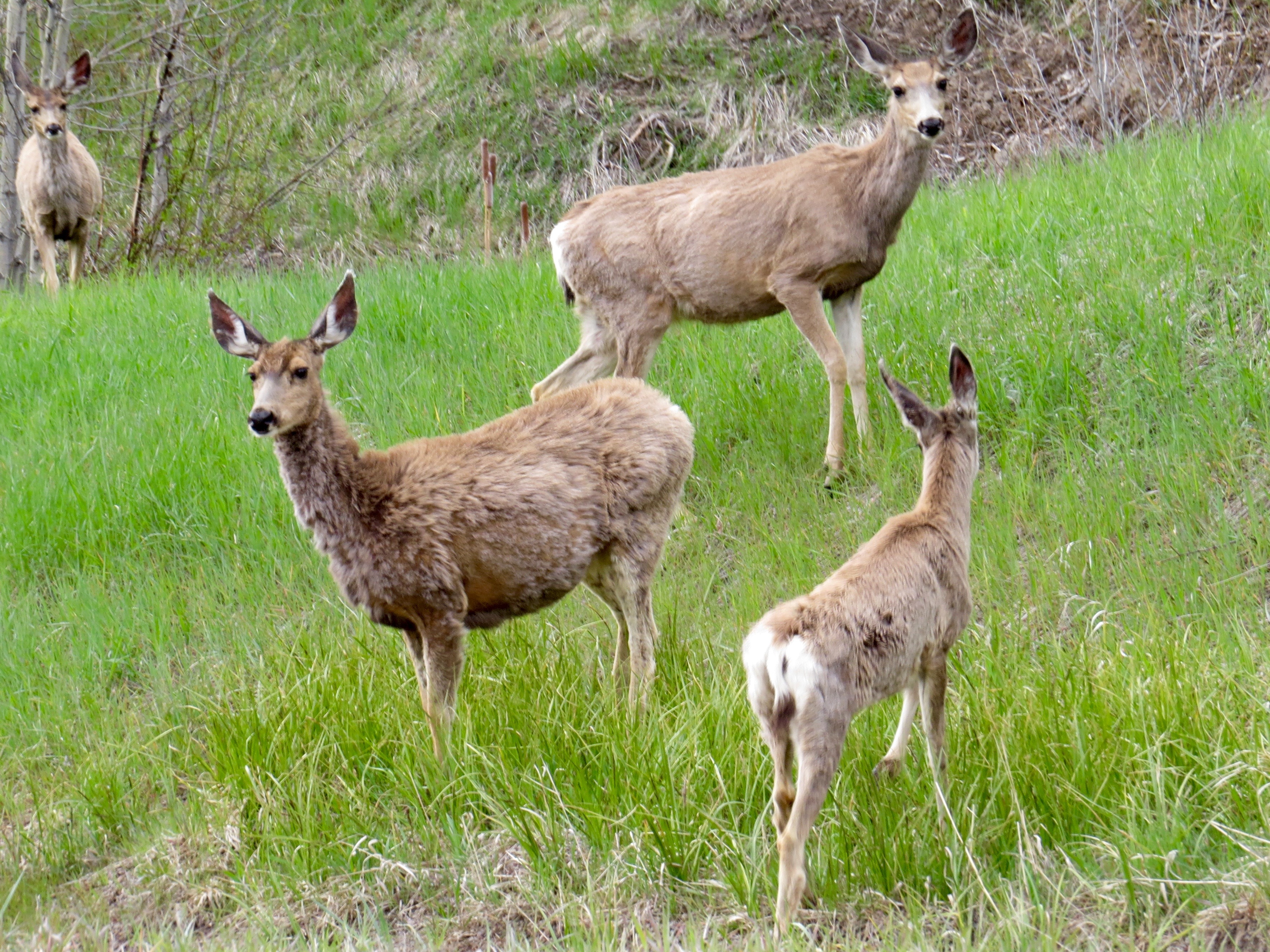 Remember those baby goslings from a few posts ago? They are growing up.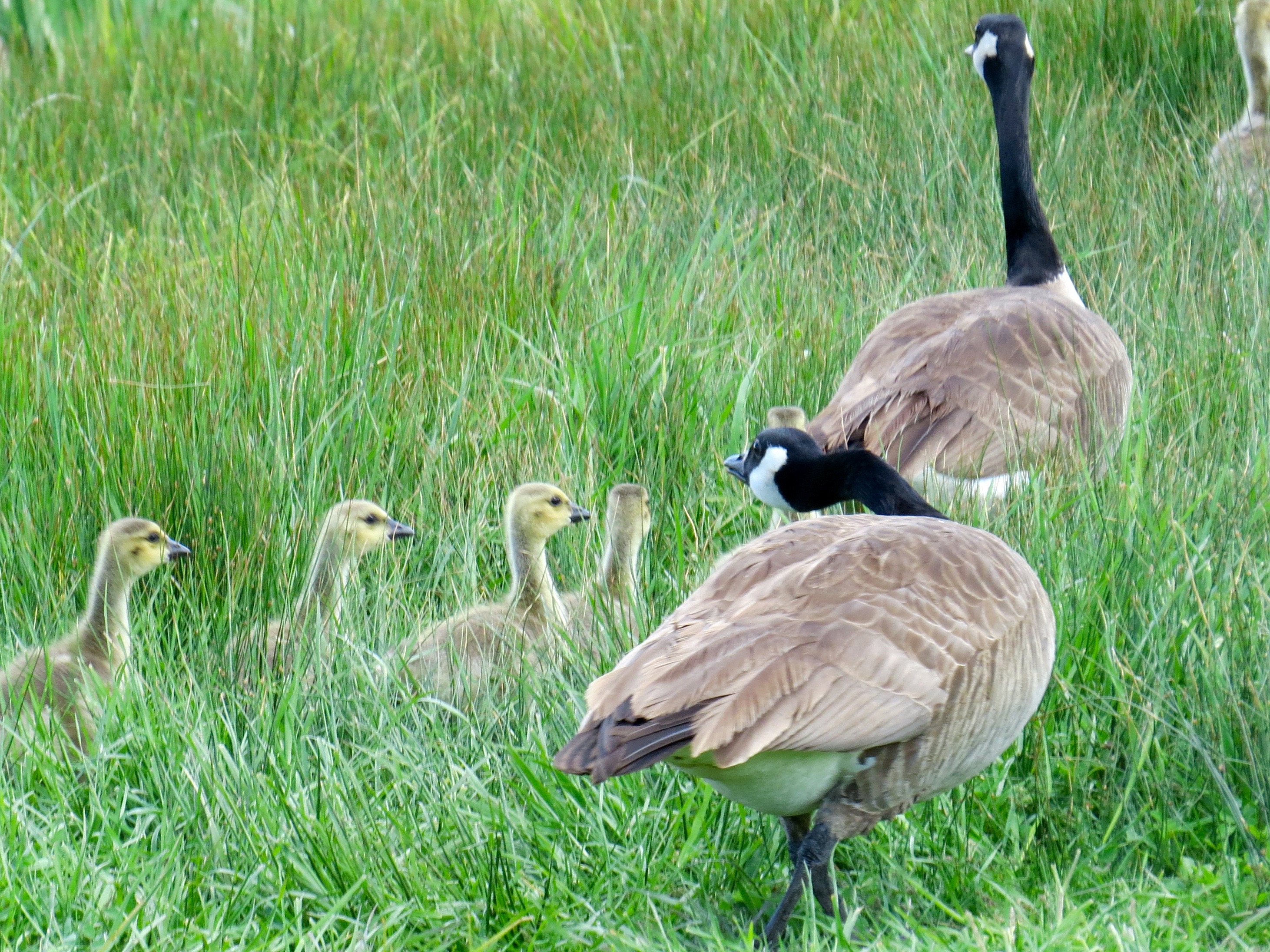 Elk migration is taken very seriously in these mountains. Their pathways are protected by numerous signage and limited speeds. When I first returned here two years ago I payed a hefty fine for speeding during the migration season. Learned my lesson.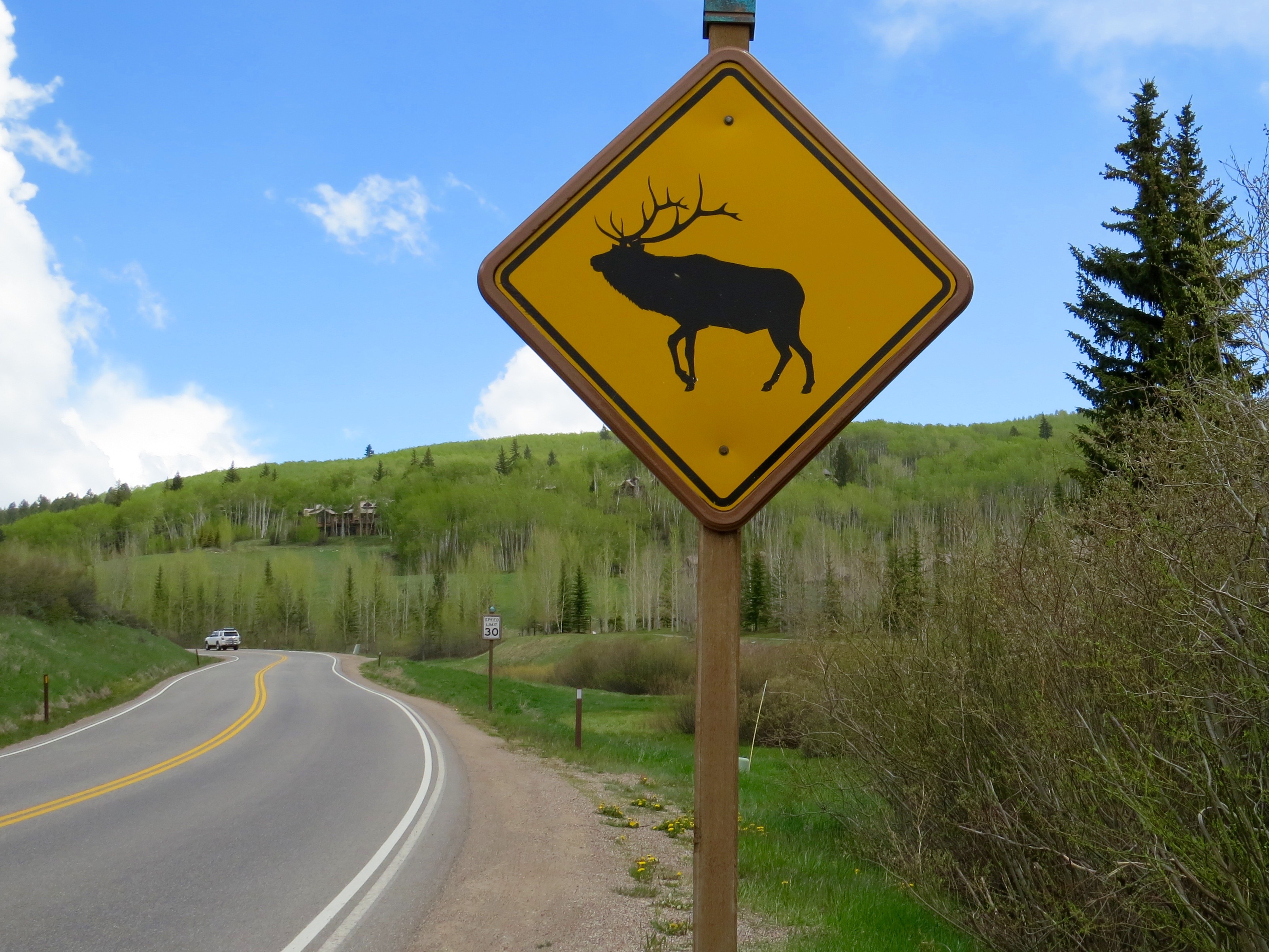 On Memorial Day the local military association remembered to also honor the 38 Civil War veterans laid to rest in the historic Ute Cemetery located in The Gant's backyard.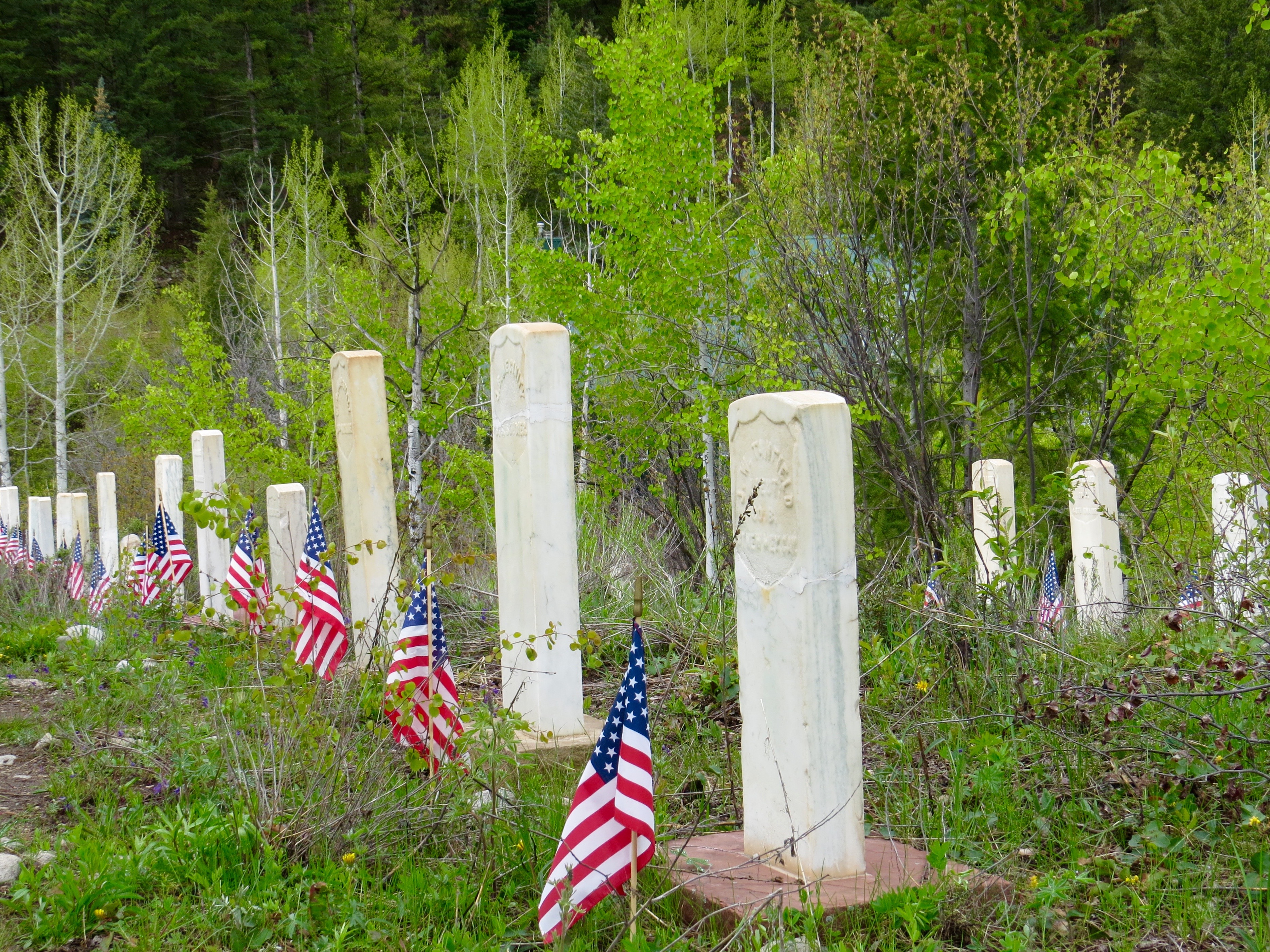 A well-recognized rite of springtime is graduation. Having never attended an Aspen High School graduation, tomorrow I'll be sitting front and center at the Aspen Music tent to watch young Cav O'Leary receive his diploma. It was a wonderful day for Michael and me when the Texas O'Leary family moved to Aspen and our neighborhood. Then I will be deadheading to Bishop, California, where, next week, Emma will be graduating from 8th grade. Her Mother and I, always quick with the tears, will be shedding a few. Emma will be mortified.
Ahhh, Springtime.
Spinach, Penne & Cheese Spoufflé by Hugh Fearnley-Whittingstall, River Cottage Veg cookbook
Serves 4
INGREDIENTS:
1 1/2 cups whole milk
1 bay leaf
1/2 onion finely cut
3 1/2 oz. penne or similar shaped pasta
A little canola or olive oil
9 oz. spinach
3 1/2 Tbs. unsalted butter, plus extra for greasing
6 1/2 Tbs. all-purpose flour
3 oz. mature Cheddar, finely grated
A little freshly grated nutmeg
3 large eggs, separated, plus 1 extra egg white
Sea salt and freshly ground black pepper

DIRECTIONS:
1. Preheat oven to 375 degrees F and put a baking sheet in to heat up. Liberally butter a 6-cup soufflé dish. TIP: I halved the recipe and used a smaller dish.
2. Put the milk, bay leaf, onion and peppercorns into a small saucepan, bring to just below a simmer, turn off the heat and leave to infuse.
3. Bring a pan of well-salted water to boil. Add the penne to the boiling water and cook until al dente. Drain well and add a bit of oil to stop sticking together.
4. Cook the spinach, with just the water clinging to it after washing, in a large covered pan over a medium heat until wilted – just a few minutes. When cool enough to handle, squeeze out the liquid with your hands, then roughly chop the spinach. TIP: I used chopped, frozen spinach.
5. Re-heat the infused milk, then strain. Heat the butter in a saucepan over a medium heat, stir in the flour to form a roux (paste) and cook for a few minutes. Remove from the heat. Add the milk slowly to the roux and keep stirring until you have a thick béchamel sauce.
6. Remove from the heat. Stir in the cheese, nutmeg, chopped spinach, and some salt and pepper. Beat in the egg yolks, then fold in the cooked penne.
7. In a clean bowl, whisk the egg whites to firm peaks. Stir a spoonful into the Bechamél Sauce mixture to loosen it and then fold in the rest. Fold into the buttered dish and place on the hot baking sheet in the oven. Bake for 25 – 30 minutes, until well risen and golden. TIP: Top with sour cream, yogurt or crème fraîche sprinkled with nutmeg and serve immediately.
If you wish the recipe for Pearled Barley Broth (really a substantial soup), just ask. The Cottage Cooking Club is an international online cooking group cooking and learning our way through Hugh Fearnley-Whittingstall's "River Cottage Veg" cookbook. The Club, led by The Kitchen Lioness, is 'meant to be a project aimed at incorporating more vegetable dishes into our everyday cooking, learning about less known, forgotten or heritage vegetables,trying out  new ways to prepare tasty and healthy dishes, and sharing them with family and friends.'