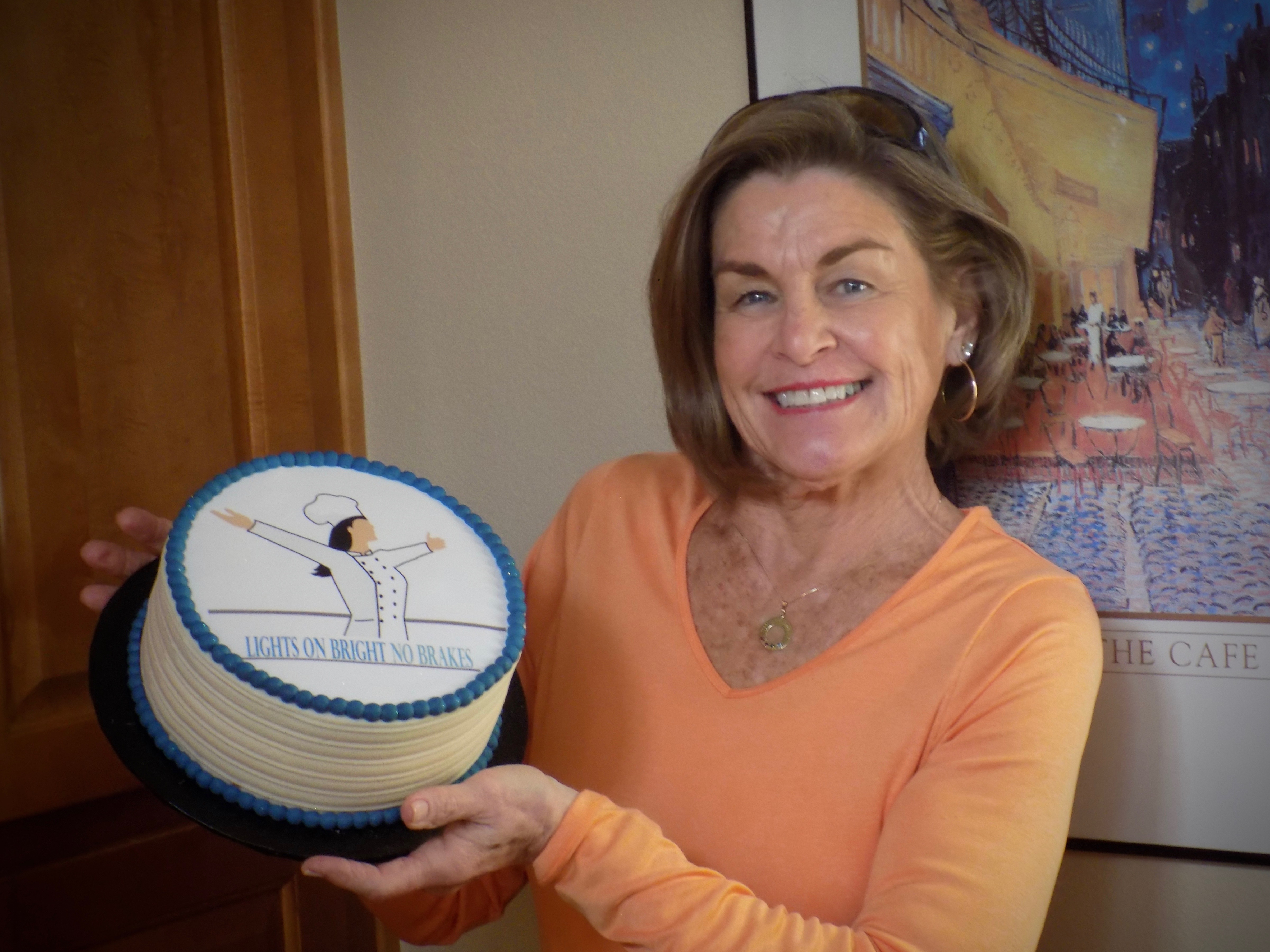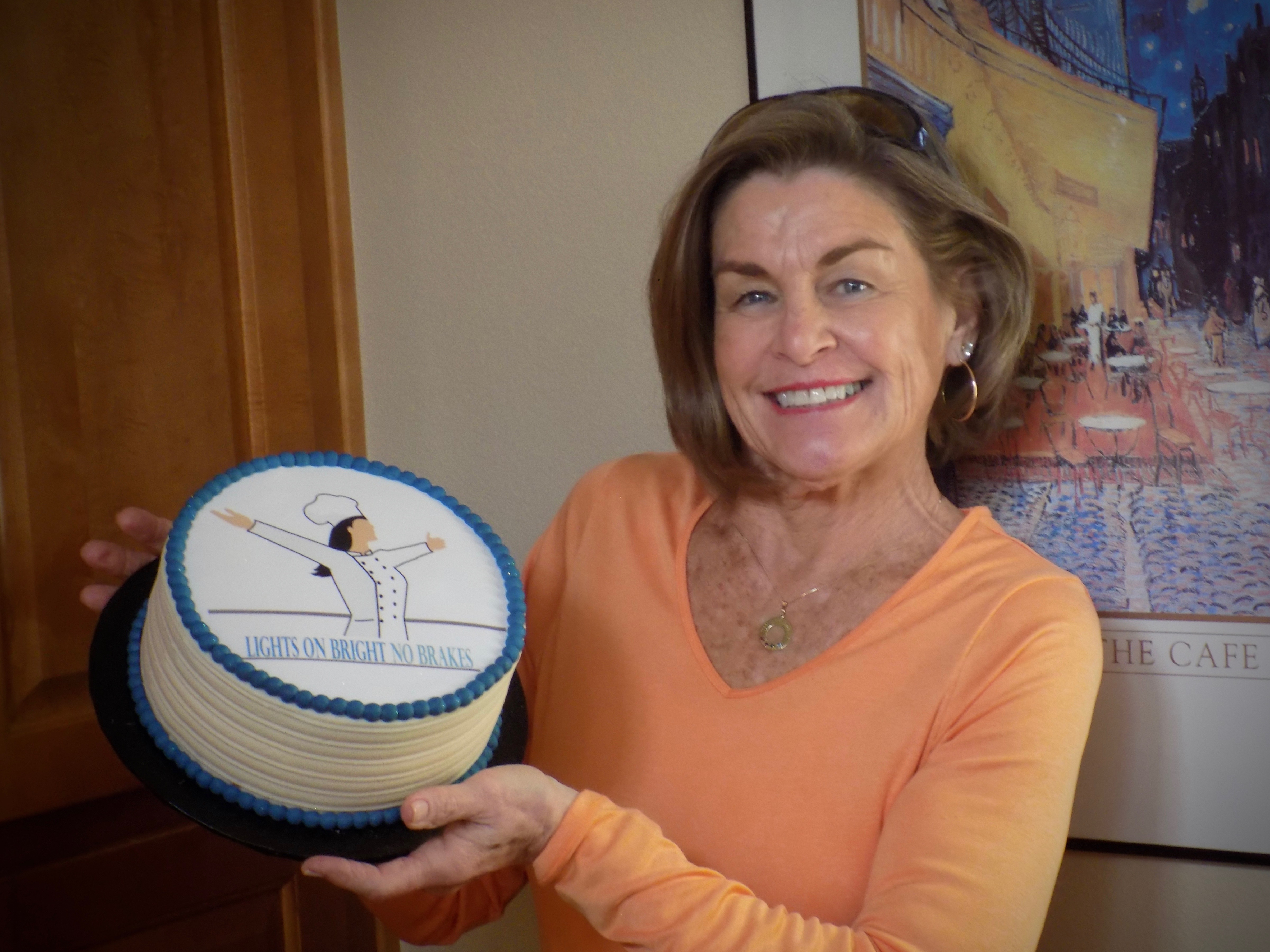 SEVEN YEARS OF BRIGHT LIGHTS
Can we agree that seven years of blogging about food is worth 250 calories? Thus, the cake.
Lately I've been reflecting on this lifetime of growing, cooking, eating and sharing food, realizing it's the frame work I've used to build and re-build my life. Most of my happy memories are in some way attached to food.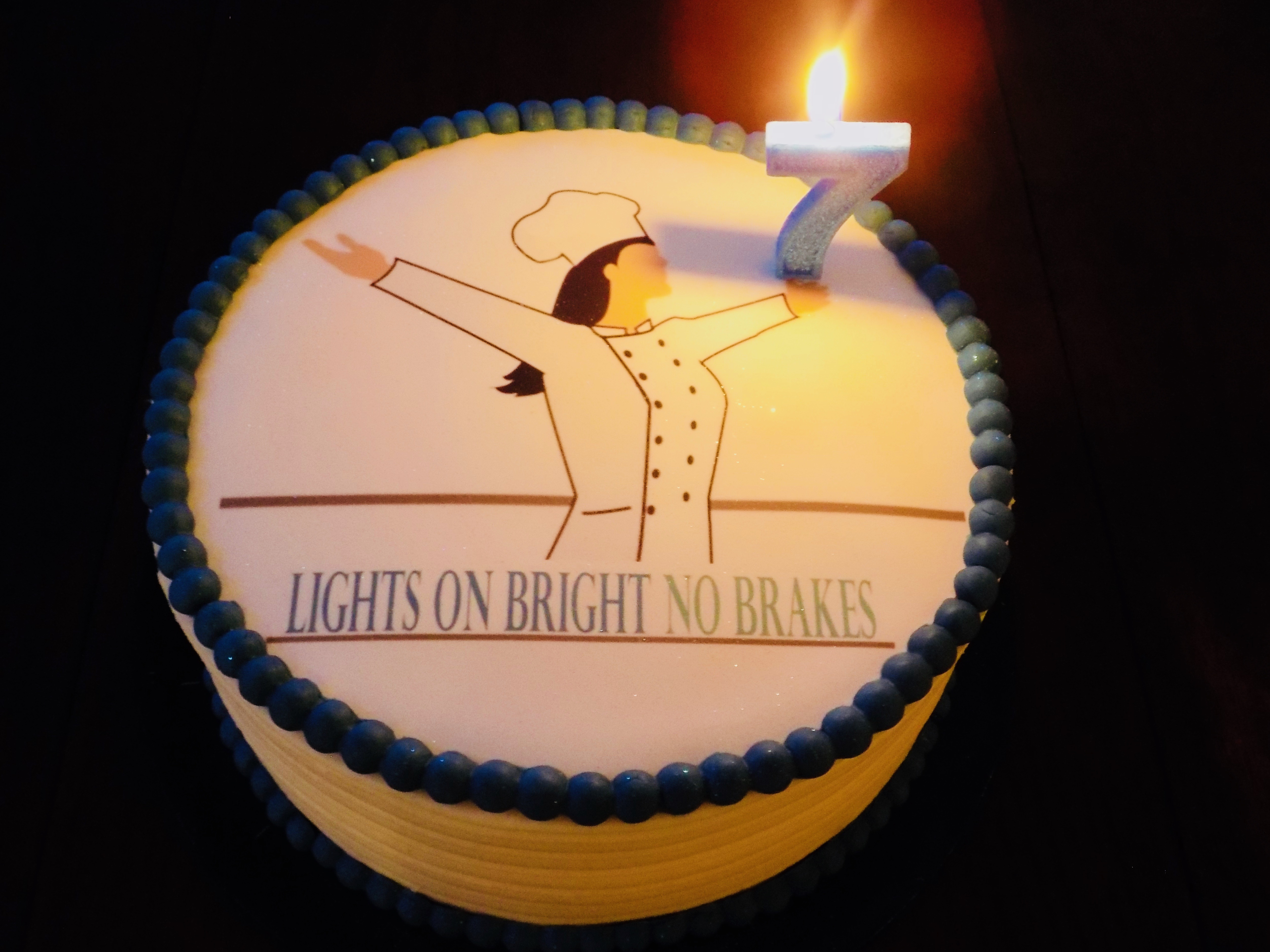 – From my childhood I still crave Mom's Apple Crisp, Helen Shelley's Whipped Cream and Oreo Cookie Pudding, Millie Potter's Molasses Cookies and Carole Renken's mom's Rice Krispie Bars. There are so many memories attached to each of those cravings.
– As for silly family memories, this rises to the top. The turkey wouldn't gobble if I didn't bring a huge batch of Chex Mix to my family on Thanksgiving. Every year my granddaughters wonder aloud if Grandma will remember. It's always a week before the holidays when I get the call.
"Hi, Mom. It's Missy. (long pause) Mom, now I am serious, please, please don't put so much butter in the Chex Mix this year."
"Okay, Missy,"
"Mom, Mom, I really mean it this year."
"I know Missy."
When I arrive the girls are quick to spy the Chex Mix canisters in the car. "I only doubled the butter," I whisper to them.
They giggle and run in to tell their Mom. I do penance. Eleven years. Same story.
– One of my favorite Michael Memories is our annual potato harvest. We Iowans could not successfully grow tomatoes in Aspen but our potato crop was gangbusters. Each fall Michael would make the call. It was time. He'd grab his pitchfork to dig up the plants as I got down and dirty to retrieve those spuds. Since I experimented with different varieties, there was lots of ooh & aah-ing as we spotted each one. And God help that man if he mistakenly speared and damaged one of those tubers. Our harvest's success dictated the number of guests invited to our boisterous potato parties which followed.
My long-lasting friendships, whether in Iowa, Nevada or Colorado were nourished and nurtured in the kitchen and around the table. This experience of the past seven years of cooking virtually only raised the bar. In an instance of serendipity I joined French Fridays with Dorie, arguably among the first virtual cook-the-book food groups.
This exposure to kindred spirits throughout the world was an unexpected gift. C.S. Lewis nailed it, "Friendship is born at that moment when one person says to another: 'What! You too? I thought I was the only one."
For me, every week I make time to plan, cook, click and write. My measuring cup runneth over.
YEAR EIGHT KICKS OFF IN SAN MIGUEL de ALLENDE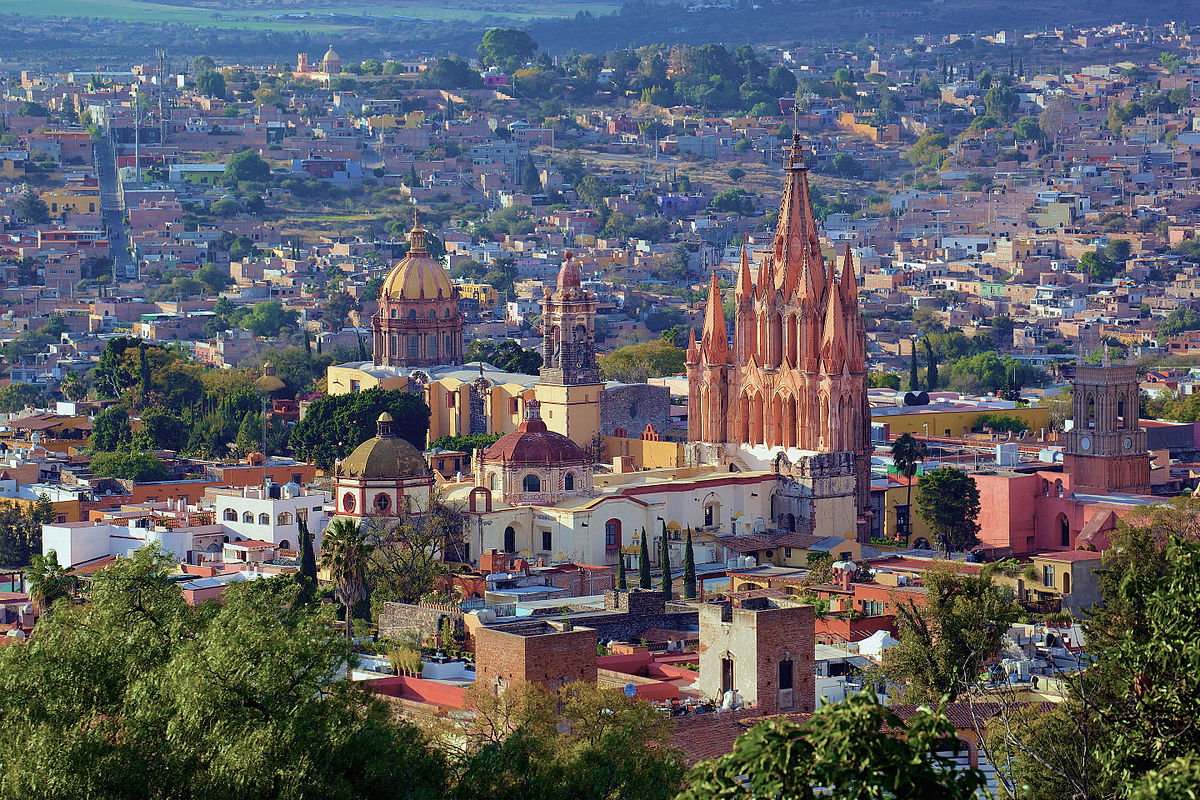 On Thursday I am flying to San Miguel de Allende, located in central Mexico, for a 5-week visit. Designated as an UNESCO World Heritage Site, SMA joins other historical cities like Venice, Florence, Salzburg and Prague as the most historically and culturally significant in the world.
I will be living near the centro histórico, the city's 500-year-old downtown district. For the next few weeks of posting I'll be trading David Lebovitz's recipes for those of Diana Kennedy, aka the "Julia Child of Mexico," and Señora Trini, the reigning cook in my hosts' cocina.
Gracias, Readers, for a wonderful seven years with you.