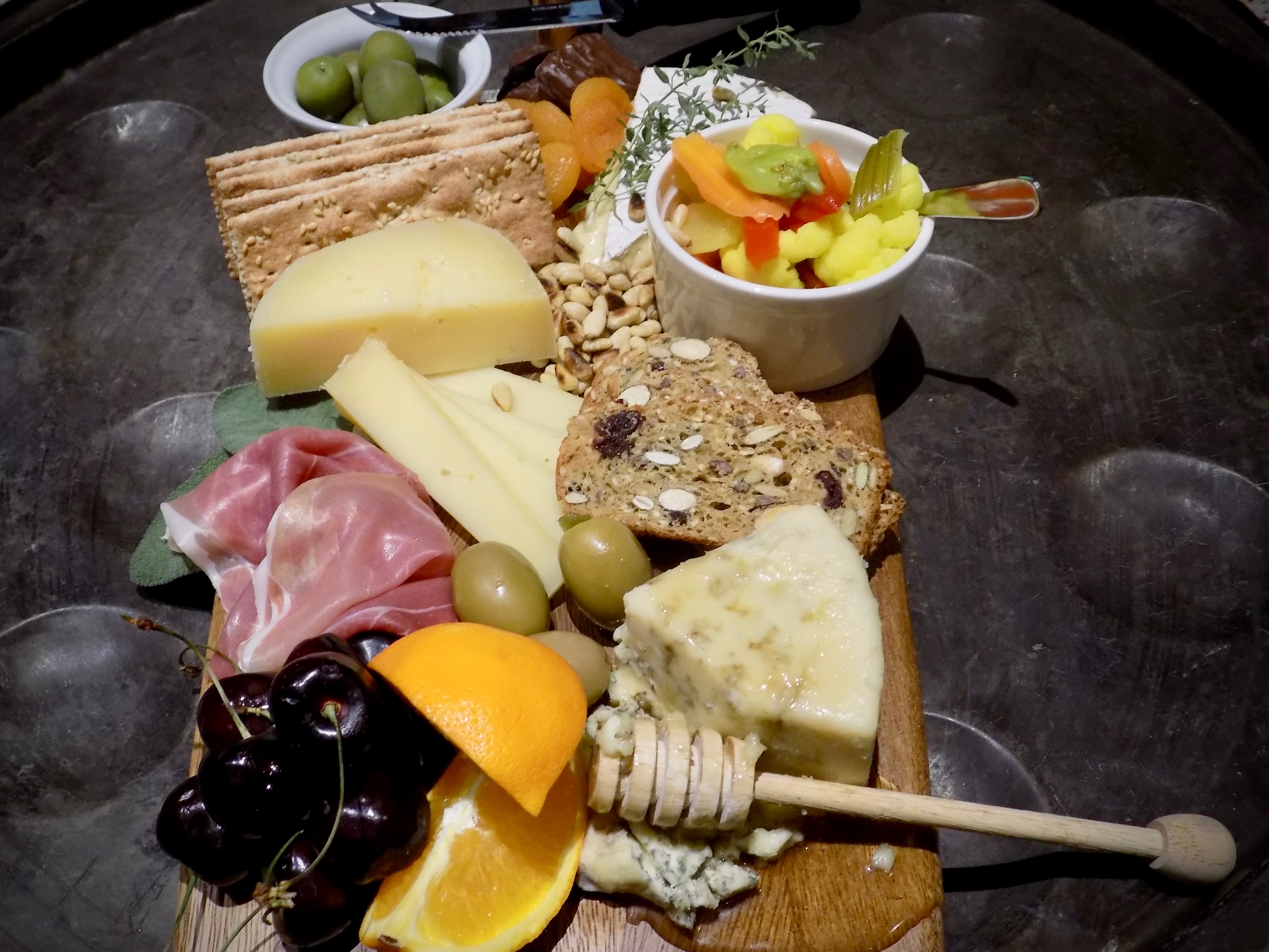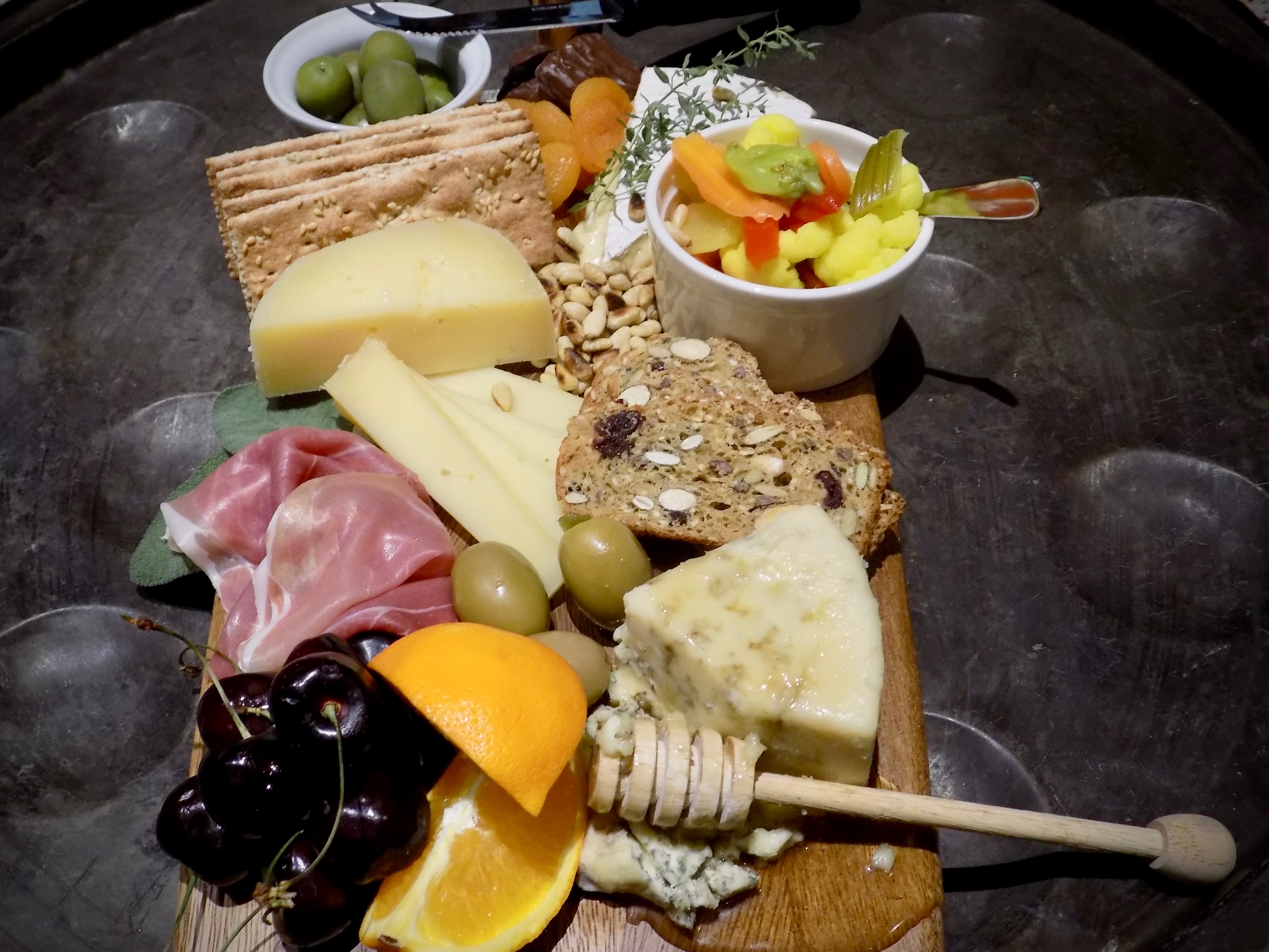 THE PAST
As a kid growing up in Iowa, I knew three cheeses: Velveeta, Maytag blue and Swiss. My Mom always kept a 16-ounce block of Kraft's processed cheese in the fridge. In Newton, located 140 miles from my home town of Manchester, Maytag Dairy Farms with its herd of prize-winning Holstein cows was producing a phenomenal blue cheese. And, my Great Aunt Iva and Uncle Jesse who lived in Belmont, Wisconsin, used to send us a wheel of locally-made Swiss cheese every Christmas.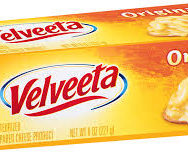 While I cannot remember when I last purchased Kraft's "Liquid Gold," many Americans still do. Think Macaroni & Cheese. In any given 12-week period, approximately one-third of us eat it. Not surprisingly, half are children. Remember in the 70's when Velveeta and RO*TEL linked up? The result: Queso Dip. Link to the recipe from Food Network.
Maytag's "Lonely Repairman" left Newton in 2007 when the Whirlpool company bought their appliance business. Although the farm still produces its iconic cheese, since leaving Iowa and for no good reason, I don't buy Maytag's Blue. And sadly, after my Aunt Iva and Uncle Jesse died, so did my desire for a 2# wheel of Swiss.
THE PRESENT
When I was in Paris last winter I lived a few doors away from cheesemonger Laurent Dubois' flagship location. Dubois holds the prestigious and hard-won designation Meilleur Ouvrier (Best Craftsman) de France for his talent. Until I took a food tour through my arrondissement, the historic Marais district, I wasn't brave enough to step through the door. Distinguished for his Comtés, small production chèvres and Pyrenées bribes, he also ages cheeses in caves below his shop and offers outrageous in-house specialties. After visiting Dubois during the tour I occasionally stopped by. Still, it was overwhelming in variety and intimidating to choose.
That's why I enrolled in a French Cheese Tasting Workshop offered by Paris by Mouth to learn about cheeses, taste 10 varieties, and wash them down with 5 different wines and a never-ending bounty of baguettes. Of the many tours, walks, and workshops I did in Paris, my day with Jennifer, the Big Cheese, and seven classmates was the best.
However, it was what she said to we 5 Americans after class that made the biggest impression. "You know," she said, "they are making very good artisan cheeses in America now. Really good."
I decided to find out.
THE FUTURE
#fromagefriday, Cheese Board for One
Sometimes when you know what you like and like what you know, it becomes a rut. When selecting cheese, I'm a bore. More days than not, I eat solo. And, while that's never boring to me, I'm always eager to add a spark, to make meal time grater!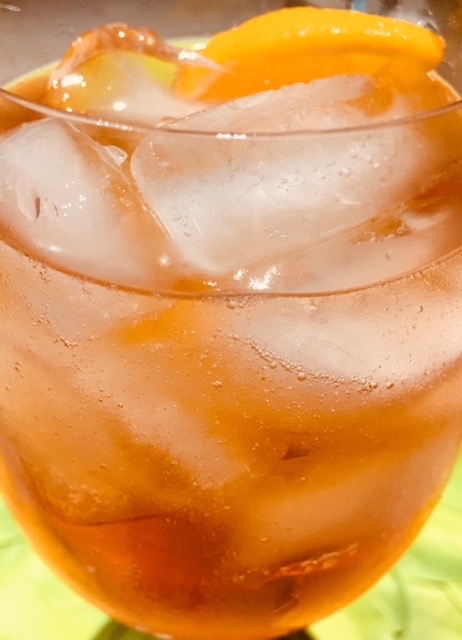 Why not, every so often, put together a cheese board for myself featuring 1-2 unfamiliar but well-considered cheeses – firm, semisoft, soft, fresh or blue-veined. And give that board a boost by adding fresh or dried fruit, cured meats, nuts, seeds, spreads, pickled and marinated foods, breads, crackers, a chocolate or two. Even better, pull out and include leftovers, odds and ends shoved to the back of your fridge and pantry.
#plattersandboards, #shellywesterhausen, #wyattworcel
To my mind, food should be celebrated and eating it, an occasion. The process of building this board was as delightful as eating it. Whether a cheese board for one or teatime spread for 6 or holiday sugar treats for 25, the possibilities are endless. Choose your base, pick a theme, create a feast and make pretty. Need ideas? Look for Platters and Boards, Beautiful Casual Spreads for Every Occasion at your local library. The authors Shelley Westerhausen and Wyatt Worcel move the creative entertainment bar up a notch or two.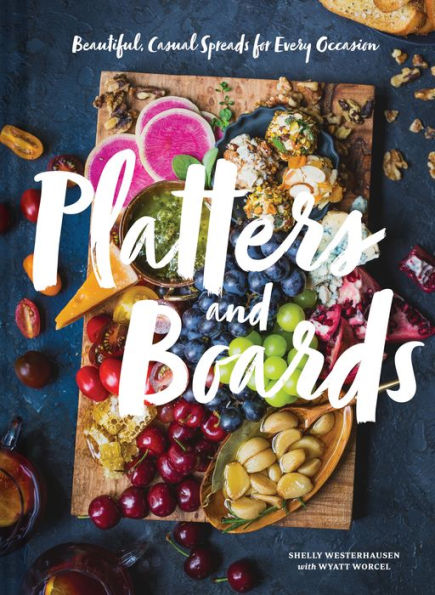 APEROL SPRITZ RECIPE:
Main alcohol: Prosecco
Ingredients: 2 oz Prosecco, 1 1/4 oz Aperol, Splash of Soda water
Preparation: Build into glass over ice, garnish and serve.
Served: On the rocks; poured over ice
Standard garnish: Orange Wedge
Drink ware: Old Fashioned glass