Last Saturday evening I planned to have dinner with friends before leaving Aspen for the winter. Then, Friday the 13th happened. Paris was bloodied. France, bruised. The six of us, who had all experienced and enjoyed the City of Lights as well as the country itself, were shaken.
After watching the events play out throughout the next day we decided to do what our friends abroad would wish and still gather together for food, wine and friendship. Only, we decided, this evening would be more about France. So it was.
Our menu, already set, was appropriate: Bruschetta with Burrata and Sautéed Capers and Shallots; Leafy greens covered with a tangy tarragon dressing; Farro With Mushrooms and Roasted Pine Nuts, a recipe adapted from Martha Rose Shulman; followed by French cheeses and fruit. The only oddball was my proposed contribution, Irish Whiskey Soda Bread.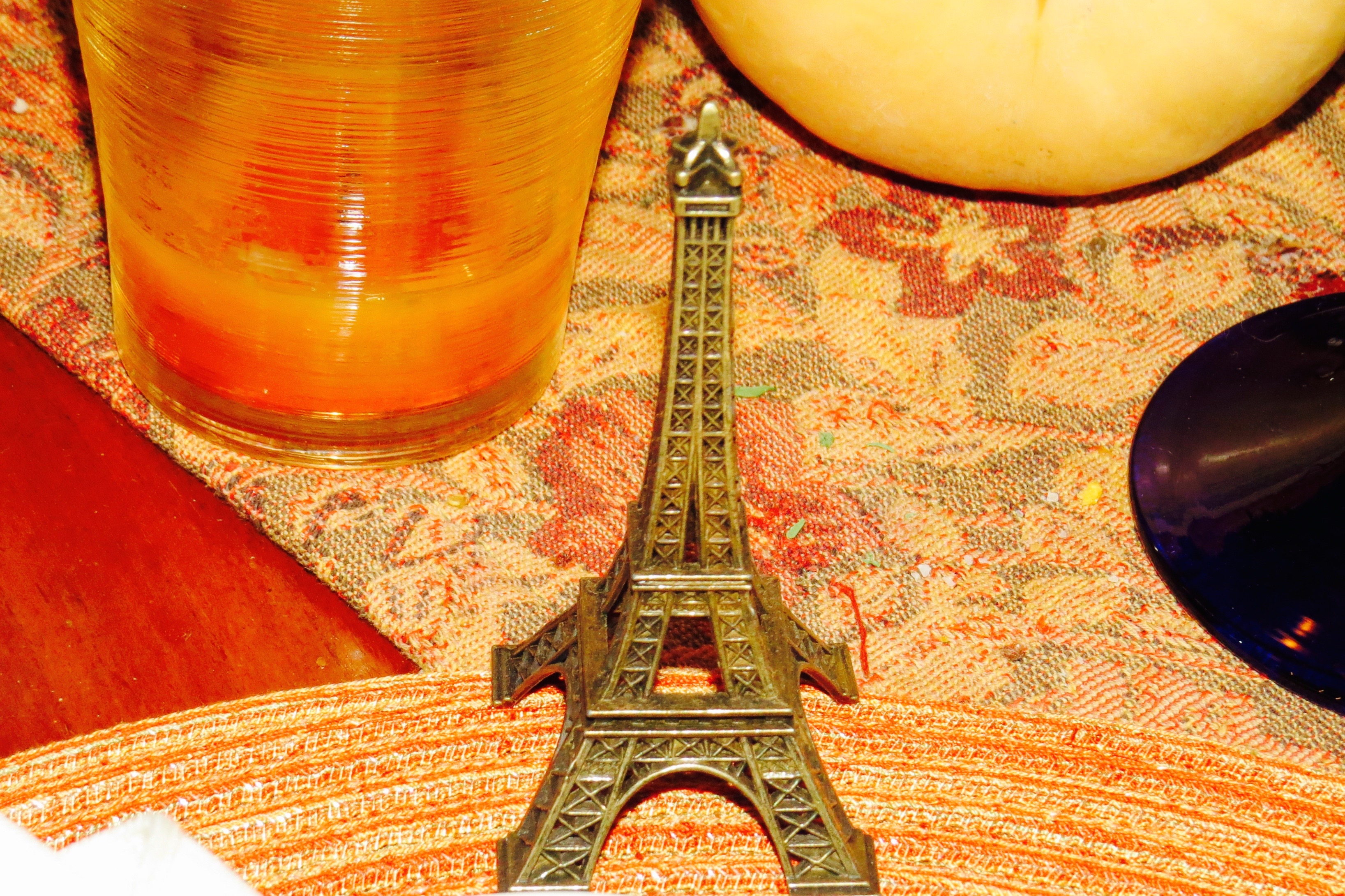 Not only was this not French, it wasn't even St. Patrick's Day, the appropriate time for such fare. Remembering French cooks, who aren't into waste, are ingenious with leftovers, I mounted my defense. Although I did damage to my bottle of Jameson's Irish Whiskey for last week's Irish Coffee recipe, my leftover supply is still ample and needs to be used. The verdict? Soda bread instead of baguettes.
For our special toast our hosts, the Grauers, brought forth a wine they'd been gifted of 2014 Provençal rosé produced on the 150 acres of vineyards at Chateau Miraval owned by Brad Pitt and Angelina Jolie. Wine Spectator had ranked their first vintage at number 84 on its list of the top 100 wines of 2013. A perfect touch.
There's little we six Americans can do to heal wounds and lessen grief. It's a helpless feeling. All of us DO send thoughtful solace with appreciation for the wonderful times we've all experienced in France ….. and, will again. That's what our evening was about. Vive la France.
This evening proved there is no need to save this Irish soda bread for just one holiday. The slight flavor of Irish Whiskey lends its zesty flair to the raisins, currants and caraway seeds. It's soft-textured and, unlike the breads we usually enjoy, more cake than bread. With no yeast, soda bread rises because of the reaction by the acid in the buttermilk to baking soda. It is perishable, however, only lasting two days. Think toast on Day Two.
Although the lights on my blog will go dark for the next three weeks, my personal light will continue to shine brightly. I leave Aspen this week-end and will be spending Thanksgiving for the ninth year with my family at Death Valley National Park. Shortly after the holidays I'll fly to Quito, Ecuador and, eventually, the Galapagos. I anticipate this to be the trip of my lifetime and am grateful for the opportunity.
HAPPY THANKSGIVING TO YOU ALL.
IRISH WHISKEY SODA BREAD adapted from HOMEMADE WINTER by Yvette Van Hoven
INGREDIENTS:
1 cup mixed raisins and currants
2 teaspoon caraway seed
4 tablespoon Irish whiskey
8 cups all-purpose flour (In the altitude? Use High Altitude Hungarian Flour)
3 tablespoons white sugar
1 teaspoon baking soda
1 Tablespoon baking powder
1 teaspoon salt
1/4 cup butter, cold
2 cups buttermilk, or more or less as needed for a month dough
3 eggs
DIRECTIONS:
1. Preheat oven to 400 degrees F. Lightly grease a large baking sheet or line with parchment.
2. Mix the raisins/currants with the caraway seeds and whiskey and let soak for 15 minutes.
3. In a large bowl, combine the flour, sugar, baking soda, baking powder and salt. Slice and cube the cold butter. With your fingers, work in butter until the mixture resembles coarse meal.
4. Pour the raisin-whiskey mixture through the flour mixture.
5. Beat two eggs and blend them into the buttermilk.
6. Pour that over the flour mixture and knead until it comes together in a ball – no longer.
7. Turn dough out onto a lightly floured surface and form a smooth ball of dough. Form the dough into a round.
8. Place it on a prepared baking sheet.
9. In a small bowl, beat an egg and brush it over the top of the loaf. (You won't need to use the entire beaten egg.) Use a sharp knife to cut an 'X' into the top of the loaf as shown in the picture..
10. Bake in preheated oven until a toothpick inserted through the center of the loaf comes out clean and the bread sounds hollow when tapped on the bottom, 45 to 50 minutes. Check for doneness every 5 minutes after 35 minutes.