The most often asked question about my Blog is, "With all the food you make, how do you stay so thin, not gain weight?" Now, Readers, when I think about Me, I certainly don't think thin. In Aspen, where body image is everything, I'm a heavyweight.
The truth is I've always waged a bulge battle. As a kid I was chubby and remained about 15 to 20 pounds overweight my entire life. My nickname in junior high was Tank. Not a confidence builder. What I weighed eroded my ego and overshadowed the good things in life. Always. I applaud and envy women who are comfortable in their own skin, content with themselves. Unfortunately, I couldn't pull that off.
It was not until Michael's sickness that I lost those unwanted 20. My doctor had cautioned me to rein in my stress, done only by exercise. Since our Henderson housing complex had a gym, most mornings, at 5am, I was in Spinning class or exercising. Every evening I would charge around our 3-mile loop with my best friend. While this didn't keep stress at bay, it was conducive to weight loss.
To my mind it's because of my food blog rather than in spite of it that I haven't regained those pounds. My pantry is loaded, my freezer is full and my cupboards, never bare. For me, it's about choices, changing it up and menu variety. This week's recipes, Yogurt Parfaits, a Weekend Apple Pancake and Mashed Avocado Tortillas are an example of that. Nothing earthshaking here but just reminders of what's easy and possible.
A recent Harvard study suggests that we front-load our eating to the early part of the day, taking in most of our calories before the sun goes down. It's ludicrous to believe that culturally we could make that shift. However, that's how I manage my day. Because I live alone and organize my own schedule, I can.
Just so you don't think I've gone all sanctimonious on you, here's my fail. I was determined to lose 5 pounds this Summer. My goal. Summer ended today. Didn't lose an ounce!
Despite that, having food on hand to make quickly is the secret. My simplistic recipes and their adaptability represent just that.
Starved? Famished? Need a quick breakfast, lunch, snack or dinner?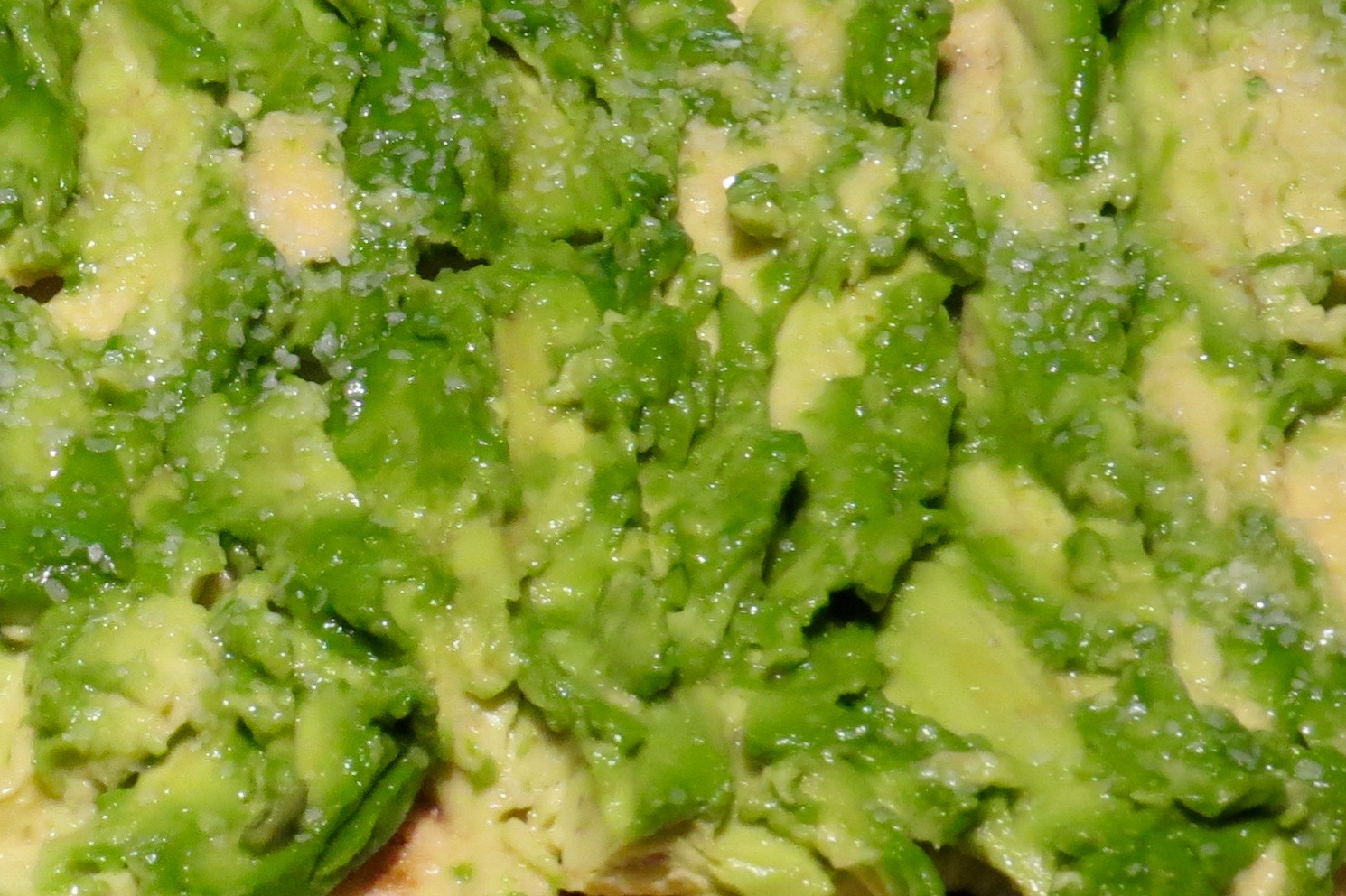 TORTILLA with AVOCADO MASH a favorite of Christopher Hirsheimer and Melissa Hamilton, The Canal House
1. Pull out a whole-wheat tortilla and toast, heat or roast it.
2. Choose a filling. Make a wrap or quesadilla. You can't do better than mashed avocado with lime juice and coarse salt. I even made a tasty wrap from last week's leftover Roasted Butternut Squash Salad mixture.
Eggs, meat, legumes or veggies pulled together with spices, salt and pepper, make delicious mixtures.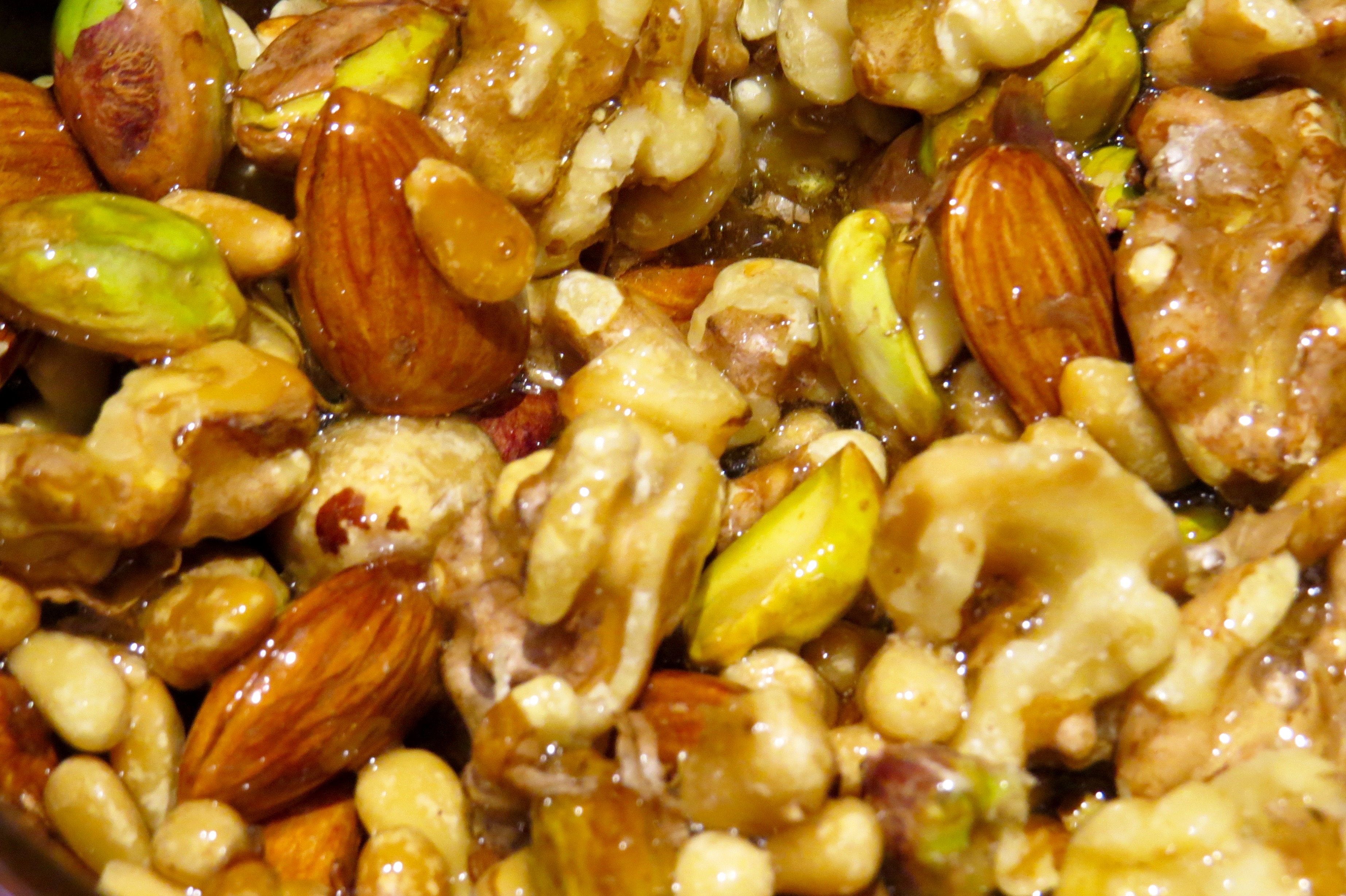 If you always keep a carton of rich, creamy Greek yogurt (WITH the fat) in your fridge, magic can happen. Try Jody Williams' roasted nuts/honey/yogurt concoction for breakfast or a snack. For a change of pace use fruit (canned or fresh), coconut, granola or syrup as a topping. Because the roasted nuts/honey mixture will keep for weeks toss it on ice cream, pound cake or, even better, cheese.
YOGURT PARFAITS by Jody Williams, Buvette

INGREDIENTS:
1 cup nuts (I used pine nuts, pistachios, almonds and walnuts.)
1/3 cup honey
Pinch of coarse salt
2 Cups (16 ounces) plain Greek Yogurt
DIRECTIONS:
1. Stir together the nuts, honey and salt.
2. Layer the nut-honey mixture with a yogurt mixture, using 1 inch of yogurt to 1/2 inch of the nut-honey mixture.
TIP: This is rich so two layers of each with a dash of nuts on the top is enough. Use wide-mouthed containers, jam jars or brandy snifters, for example.
The Weekend Apple Pancake, always love this. Who can resist its dramatic puff or lament the quick fall.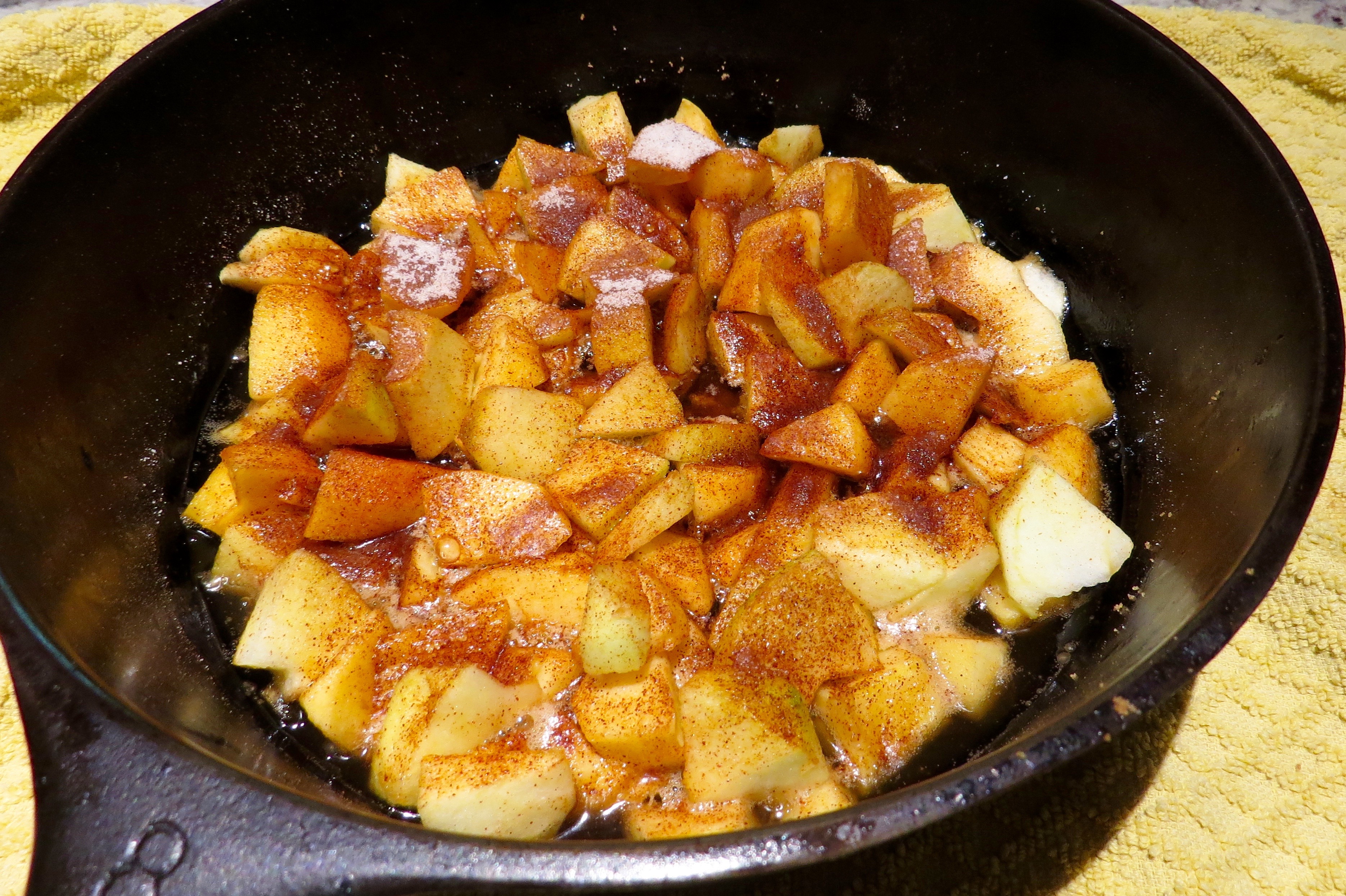 WEEKEND APPLE PANCAKE adapted from Faith Durand, The Kitchn
INGREDIENTS:
3 apples, use different kinds like Granny Smith, Fugi and Gala
4 tablespoons sugar, divided
1 teaspoon ground cinnamon
1/2 teaspoon ground ginger
6 TBS unsalted butter
1/3 cup dark brown sugar
3/4 cup all-purpose flour
1/2 teaspoon salt
1/4 teaspoon nutmeg
1 cup whole milk
1/2 teaspoon vanilla extract
5 large eggs
Powdered or cinnamon sugar, to serve
DIRECTIONS:
1. Heat the oven to 400°F.
2. Peel, core, and quarter the apples. Cut them into medium slices (1/4-inch thick or less). Cut the slices in halves or thirds. You should have about 3 cups of chopped apples.
3.In a small bowl, mix 3 tablespoons of sugar with the cinnamon and ginger and set aside.
4. Cut the butter into chunks and place them in a 10" deep cast iron skillet or 8×8-inch baking dish. Put the skillet or baking dish in the oven for 3 to 4 minutes, or until the butter is melted. Take the pan out of the oven and sprinkle the 1/3 cup brown sugar over the melted butter. Carefully spread the apples on top of the brown sugar and sprinkle the cinnamon-sugar mixture over the apples. Put the pan back in the oven to caramelize the apples and sugar.
5. Whisk the flour with the remaining tablespoon of sugar, salt, and nutmeg. Gradually add the milk, whisking constantly with a large wire whisk to beat out any lumps. When the flour is smoothly incorporated into the milk, beat in the vanilla and the eggs, one by one. Beat by hand for 2 minutes, or until foamy. Let the batter rest for 5 minutes. By now the sugar should be bubbling around the apples.
6. Take the pan out of the oven and pour the batter over the apples. Bake for about 30 to 40 more minutes, or until center is set and sides are lightly browned. The pancake will puff up dramatically but fall after a few minutes after you take it out of the oven.
If you want, serve with powdered sugar or more cinnamon sugar but it is not necessary.