This week's French Fridays with Dorie recipe is Vegetable Barley Soup with the Taste of Little India. Très confus? Dorie admits this is neither French bistro fare nor authentically Indian. It's a Greenspan concoction. While walking through a Parisian Indian neighborhood she spotted and bought several tiny sachets of mixed spices. Adding them to a rather conventional root vegetable and barley potage kicked its flavoring out of France and up a notch.
The veggies are predictable: onions; carrots; and, parsnips. The spices are not: garlic; fresh ginger; turmeric; red pepper flakes; and, Garam Marsala (coriander, black pepper, cardamom, cinnamon, kalonji, caraway, cloves, ginger and nutmeg). Chicken broth and pearl barley complete it. The recipe for this heart-healthy dish is included in this recent Chicago Tribune article, Cook Along with French Fridays, giving we Doristas our 15 minutes of fame.
Admittedly, even tasty soup is just soup. Ho hum. What do you think of adding warm and fragrant Oven-Roasted Olives, Sautéed Cauliflower Wedges with Bagna Cauda  and Hoppe's crusty artisan bread to this meal? For dessert let's try Blueberry & Cinnamon Swirl sheep milk ice cream. A 2013 Rosé Galaxie made by winemaker Amy Butler, who owns Ranchero Cellars, banishes any ho-hum thoughts. Read on, you'll get the picture(s).
Last weekend I attended author Brigit Binn's first cooking class of the season at Refugio, her home in Paso Robles. Binns' twenty-eighth cookbook, The New Wine Country Cookbook, Recipes from California's Central Coast, has been my tour guide and culinary bible since arriving here in January. I barely made the cut of the chosen twelve but for two whining e-mails to Brigit and a last minute cancellation. Who says begging isn't helpful?
The class was entitled Two Cheese Mavens. Lindsay Dodson-Brown of Justin Vineyards & Winery and Alexis Negranti who owns Negranti Creamery helped us make mozzarella and ricotta cheeses. But this was a teaching lesson with sideshows. While we were making cheese, Binns and her husband, Casey, were creating delicious, homemade flatbreads dressed in tasty toppings, roasted baby artichokes and those olives, all made in their wood-burning outdoor oven. Butler poured her 2013 Rosé as well as a 2012 Viognier, and a 2010 Carignan. (More about Winemaker Butler next week.) Do you understand why I humbled myself and groveled?
Casey made his scrumptious olives in their outdoor oven. Mine tasted almost as delicious with my conventional one. Just as tasty the next day, served cold. Quoting from page 274 of Binn's cookbook: "Toss brine-cured or oil-cured olives with a little olive oil, scatter with some springs of fresh thyme and rosemary, and a little lemon or orange zest. Roast in a shallow pan for 10 to 15 minutes at 425 degrees until the olives are shriveled, aromatic and slightly crisp." [Between this recipe and Dorie Greenspan's Herbed Olives, avoid the high-priced olive bars and turn plain, inexpensive olives into Fancy Nancys – Mary]
The cauliflower in my farmer's market is gorgeous so I couldn't resist this purchase. I recently found a recipe by Chef Chad Colby for Sauteed Cauliflower Wedges with Bagna Cauda on this blog. Since I'd never made the Italian dipping sauce, Bagna Cauda, before, it was worth a try. Yummy. More about Bagna Cauda-Love in a later Post.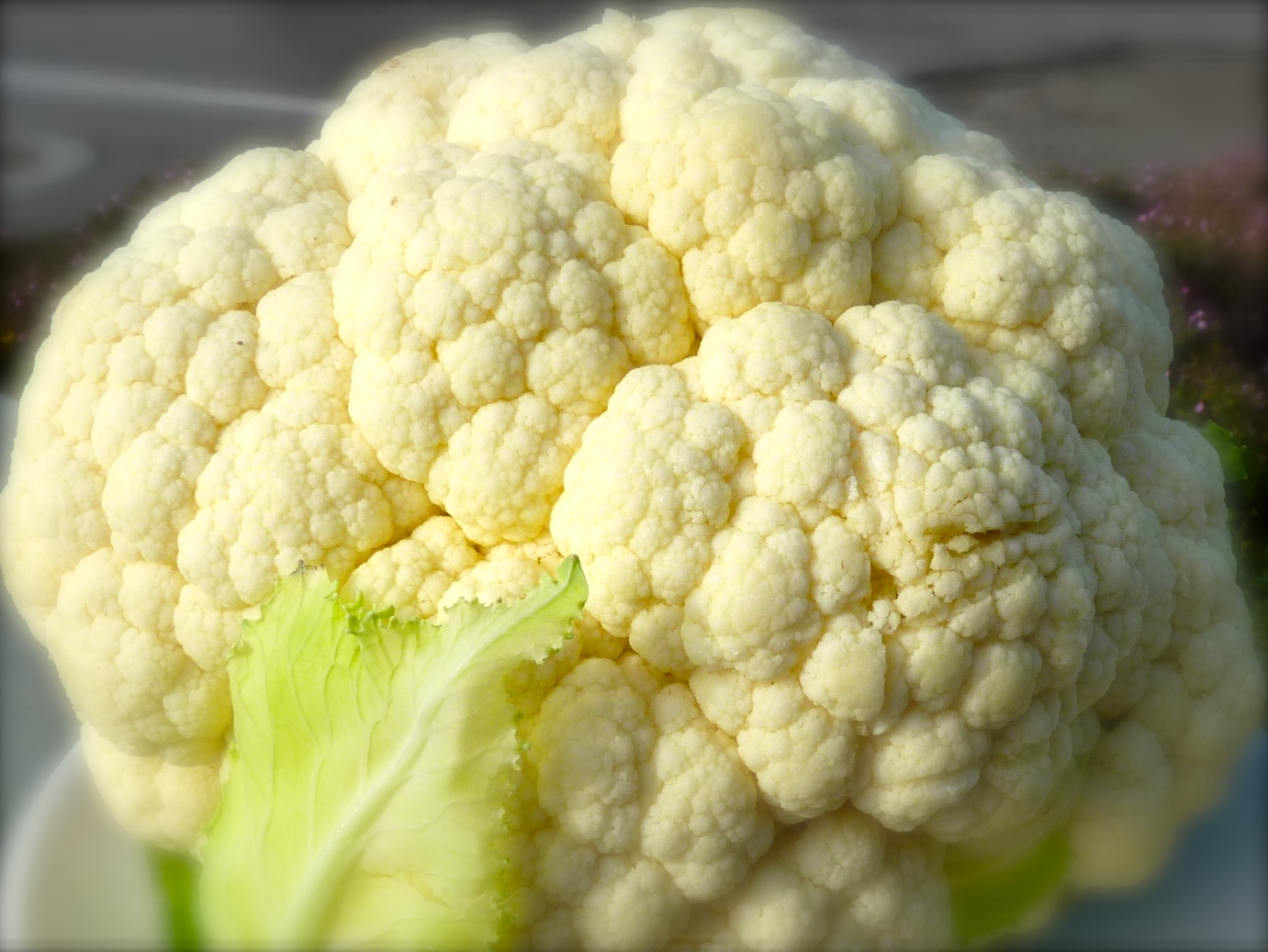 About my dessert. First, you milk a ewe. Now I didn't have to do that because Alexis Negranti and her husband, Wade, already had. Negranti, who taught us how to make mozzarella, also chit-chatted about her passion,  creating different flavors of sheep milk ice cream – Chocolate, Black Coffee, Raw Honey, Salted Brown Sugar, Pumpkin, Fresh Mint – using fresh produce from local farmers. There's much to tout about this dish of deliciousness but, for now, be satisfied that its fat content is less than 8%. As I mentioned, this was a feast…with leftovers.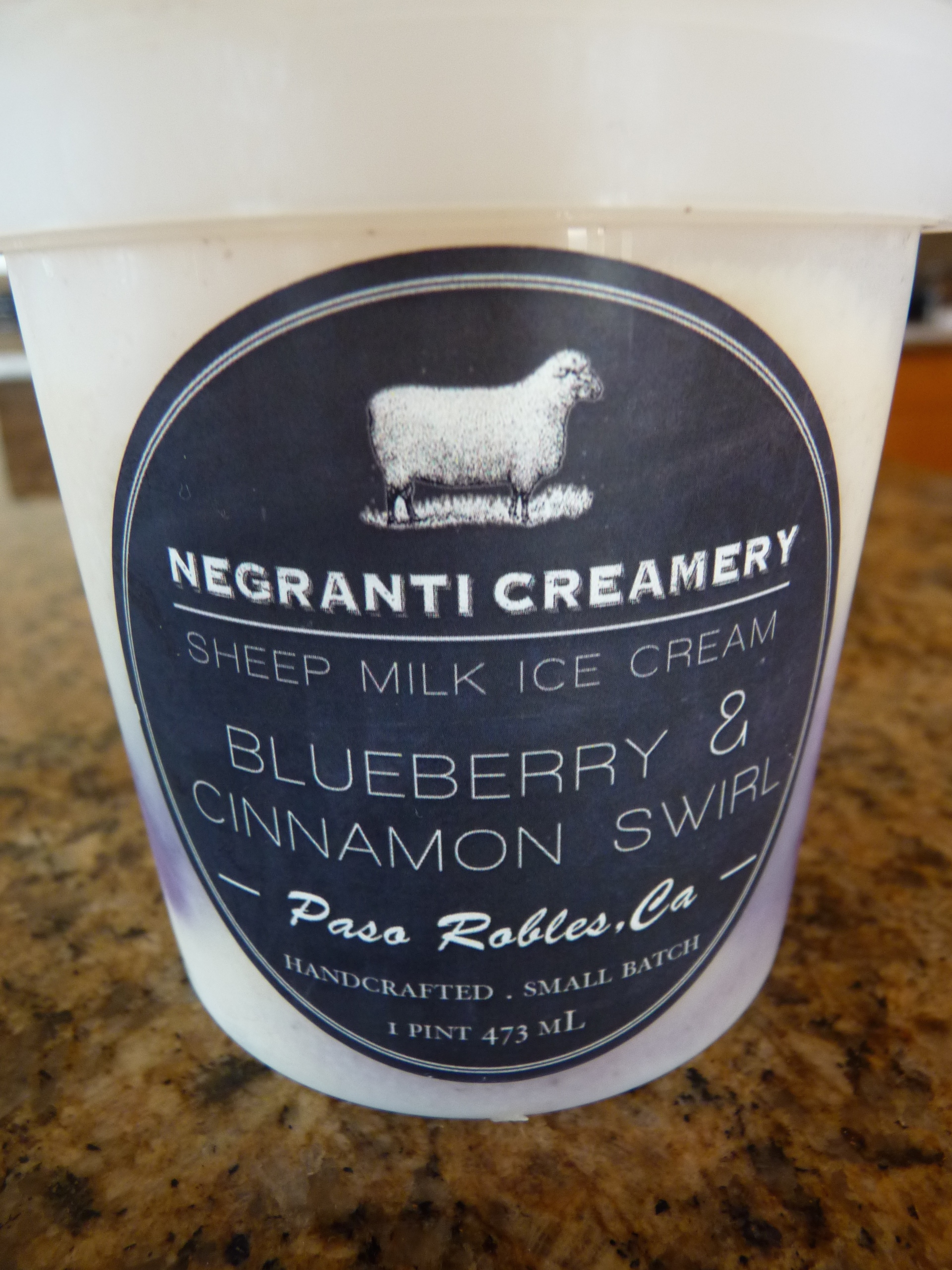 French Fridays with Dorie is an international cooking group working its way through Dorie Greenspan's Around my French Table, more than 300 recipes from my home to yours. To see what my colleagues made this week, check out our FFWD site.