HAPPY ST. PATRICK'S DAY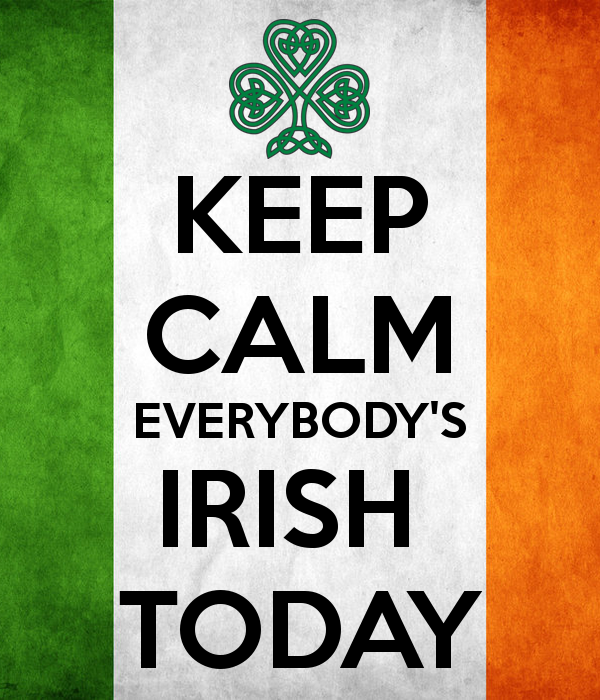 Gotta be honest. I've not a smidgen of blood – red cells, white cells, platelets, or plasma – that runs Irish. I'm pretty sure David Lebovitz, an American living in Paris and author of My Paris Kitchen, is not Irish either. This week, however, CookTheBookFridays, our international crew cooking its way through his new cookbook, salutes our Emerald Isle brethren with his Carbonade Flamande, a hearty Belgian Beef Stew with Beer and Spice Bread.
Although it may border on blasphemy to tout a Belgian stew today, David's recipe is unique and worthy of this holiday. His Pain d'Épices, a delicious addition, is addictive. Following a LightsonBright tradition, I'm sharing my 2016 version of Irish Soda Bread. No crumbs remain.
I'm a woman of few words today. My post is simply a photo flurry. Go green, be joyous, everybody's Irish today. Can't we all agree on that? Let's have some fun. You deserve it.
David describes Carbonade Flamande (his Belgian Beef Stew with Beer and Spice Bread) as a 'well-seasoned beef dish' with its main ingredients being 'beer, beef, spice and bacon.' This stew is unlike any I've ever tasted due to the addition of beer, of course, but also Pain d'Épices slathered with Dijon mustard.
After a meal of Carbonade Flamande served with mashed potatoes. rice or pasta, it may be naptime.
The headliner of this stew, for me, is the classic Pain d'Épices, a chewy, dense honey-spice bread (or, cake). For taste purposes, it's a cousin to gingerbread. This recipe, at the end of the post, earned the #1 berth on my new hostess gift list. One batter batch makes two 8" x 3 3/4" loaves.
It's a joy to spot the threatened Snowy Plover during breeding season. Although their numbers are depleted (These pictures demonstrate Why.), the state of Cali ropes off beach nesting areas to protect these little guys. (We bird lovers thank you, California.)
Every year I choose a different Irish Soda bread recipe to bake for SPDay. This March I revisited a decade-old recipe of the Barefoot Contessa's. Don't forget to slash an X into the dough to either 1) ward off the devil; 2) bless the bread; or 3) let heat penetrate into the thickest part of the bread. Your choice.
Last year I borrowed Sweet Paul's recipe, totally different from Ina's but delectable as well. You'll find his recipe here.
RECIPES
PAIN d'EPICES (Honey-Spice Bread) from My Paris Kitchen by David Lebovitz
INGREDIENTS
3/4 cup honey
1/2 cup packed light brown sugar
3/4 cup water
1/2 teaspoon sea salt or kosher salt
1 1/3 cups all-purpose flour
2/3 cup whole wheat flour
1 teaspoon baking powder
1 teaspoon baking soda
1 teaspoon whole or ground anise seed
1 teaspoon ground cinnamon
1 teaspoon ground allspice
1 teaspoon ground ginger
1/2 teaspoon freshly ground nutmeg
1/2 teaspoon ground cloves
1 large egg
1 large egg yolk
DIRECTIONS:
1. Preheat the oven to 350°F. Butter a 9-inch loaf pan and line the bottom with a sheet of parchment paper.
2. Heat the honey, brown sugar, water, and salt in a saucepan until it begins to boil. Decrease the heat to a simmer and cook for 5 minutes. Remove from the heat and stir in 1 cup of the all-purpose flour. Let cool to room temperature.
3. In a large bowl, whisk together the remaining 1/3 cup all-purpose flour, whole wheat flour, baking powder, baking soda, anise, cinnamon, allspice, ginger, nutmeg, and cloves.
4. In a small bowl, whisk together the egg and egg yolk.
5. Stir half the honey mixture into the dry ingredients. Add the eggs, then the rest of the honey mixture, stirring until smooth. (If any bits of flour remain, whisk the batter briefly to break them up and incorporate them.)
6. Scrape the mixture into the prepared loaf pan. Bake for 35 to 45 minutes, until a toothpick inserted into the center comes out clean. Let cool for 20 minutes, loosen the sides of the cake from the pan with a knife, then tip the cake out onto a wire cooling rack and cool completely. If possible, wait a day before slicing. Pain d'Epices will keep for at least 1 week at room temperature, if well wrapped. It can also be frozen for up to 2 months.
David Lebovitz also has an excellent post on Pain d'Epices here.
IRISH SODA BREAD From Barefoot Contessa at Home, by Ina Garten, 2006.
INGREDIENTS
4 cups all-purpose flour, plus extra for currants
4 tablespoons sugar
1 teaspoon baking soda
1 1/2 teaspoons kosher salt
4 tablespoons (1/2 stick) cold unsalted butter, cut into 1/2-inch dice
1 3/4 cups cold buttermilk, shaken
1 extra-large egg, lightly beaten
1 teaspoon grated orange zest
1 cup dried currants
DIRECTIONS
1. Preheat the oven to 375 degrees F. Line a sheet pan with parchment paper.
2. Combine the flour, sugar, baking soda, and salt in the bowl of an electric mixer fitted with the paddle attachment. Add the butter and mix on low speed until the butter is mixed into the flour.
3. With a fork, lightly beat the buttermilk, egg, and orange zest together in a measuring cup. With the mixer on low speed, slowly add the buttermilk mixture to the flour mixture. Combine the currants with 1 tablespoon of flour and mix into the dough. It will be very wet.
4. Dump the dough onto a well-floured board and knead it a few times into a round loaf. Place the loaf on the prepared sheet pan and lightly cut an X into the top of the bread with a serrated knife. Bake for 45 to 55 minutes, or until a cake tester comes out clean. When you tap the loaf, it will have a hollow sound.
5. Cool on a baking rack. Serve warm or at room temperature.
TIP: I never use grated orange zest when baking this bread. I sometimes add a teaspoon of caraway seeds. Since I could not find currants, I used raisins but prefer currants.
Our group can only reprint My Paris Kitchen's recipe if they are already on the Web. If you wish the stew recipe, please e-mail me. Cook The Book Fridays is an international group cooking its way virtually through David Lebovitz's newest cookbook. To visit our link or join us, go here.