Flàneur – An observer who wanders the streets of a great city on a mission to notice with childlike enjoyment the smallest events and the obscurest sights he encounters.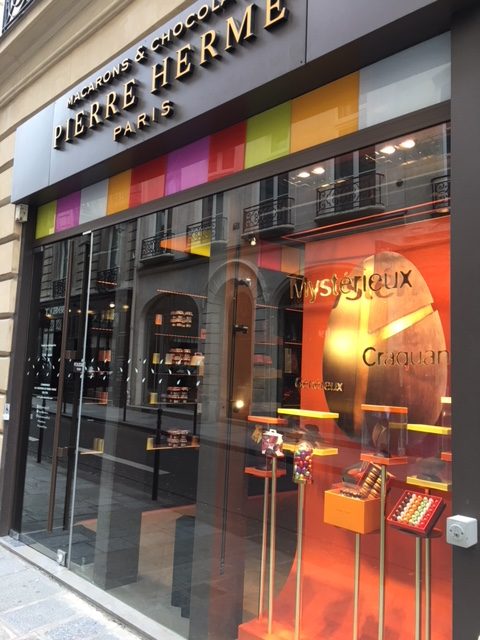 It's a rainy, bone-chilling cold Paris evening, providing me the perfect opportunity to rewind this past week for you. Before these seven days blur into "If it's Tuesday it must be Belgium," moments, here are mine. Deciding this week's most unforgettable sighting was a toughie. I'm calling it a toss-up between
noted architect Frank Gehry and a young french mother.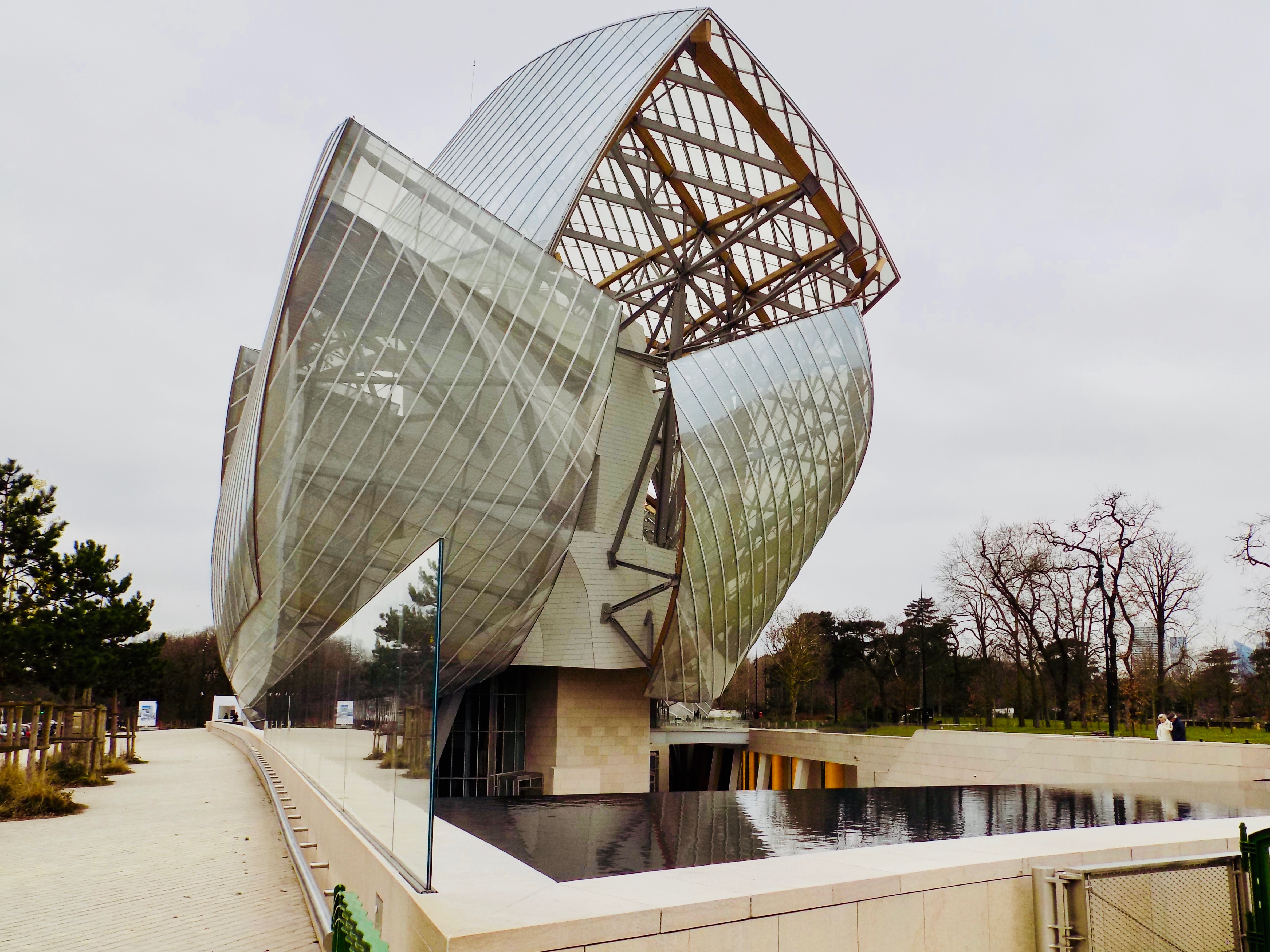 On Thursday I took the metro to the Bois de Boulogne, a large public park in the 16th arrondissement. My destination was Foundation Louis Vuitton, the city's newest art/cultural center located on the park's western edge. Designed by architect Frank Gehry, he wanted "to design, in Paris, a magnificent vessel symbolizing the cultural calling of France."
Mission accomplished.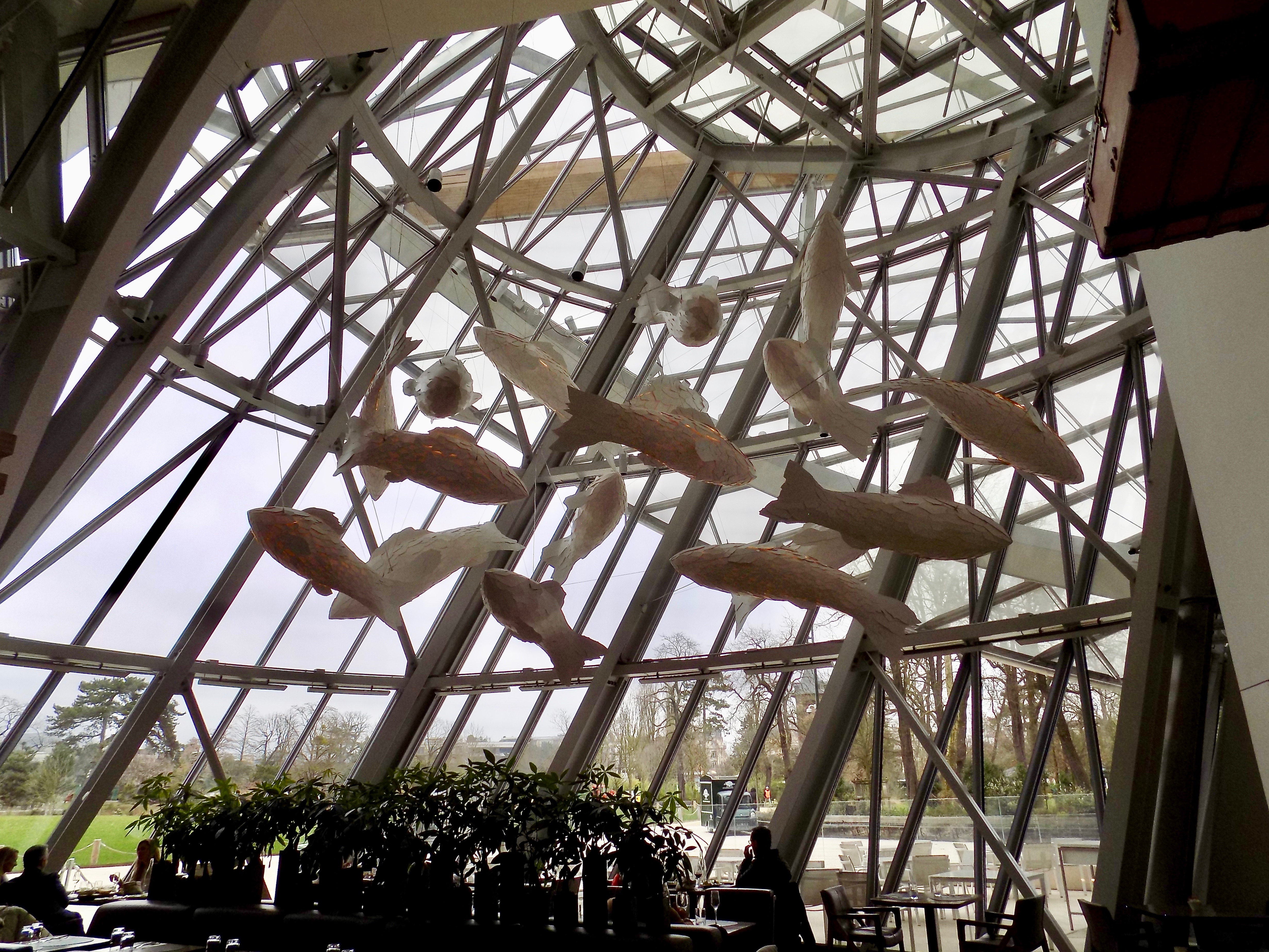 Also on Thursday I was walking down the Rue de Rivoli when I approached a bus stop. Passengers were getting off while others waited to board. There was a snafu at the back door as a young mother chattering on a mobile (left hand) tried backing out of the bus while tugging a stroller (right hand). Bags were hanging from the stroller and, oh, the baby of course. After maneuvering it down the steps, her stroller landed with a loud thud. Mama's talking never lost a beat. The gathering crowd watched in amazement as she gathered herself, making her way who-knows-where.
Mission accomplished.
LIFE HAPPENS, CHOCOLATE HELPS
Despite the weather, Parisians seemed intent on celebrating Easter week. While we North Americans are partial to jelly beans and Peeps, flavored marshmallow candy shaped into chicks and bunnies, the French prefer chocolate. For the myriad of artisanal chocolate shops in Paris, Easter is profitable.
OH CREPE!
Patty Price, an extraordinary baker and blogging colleague who lives in San Francisco, is in Paris taking classes at La Cuisine Paris. We met at the popular Breizh Cafe and talked (what else?) food while treating ourselves to Chef Larcher's galettes de blé noir, buckwheat crêpes.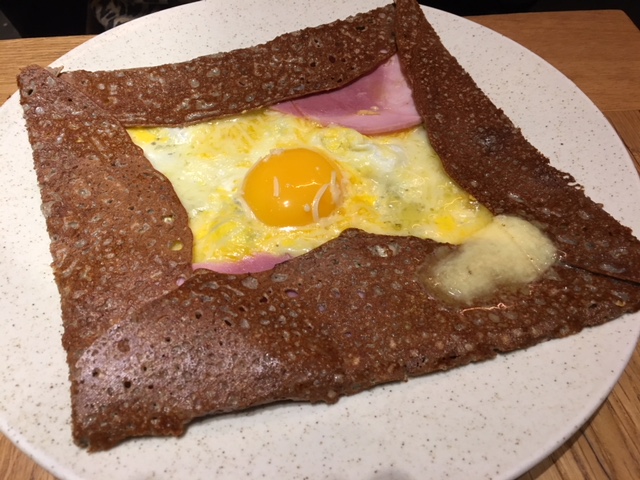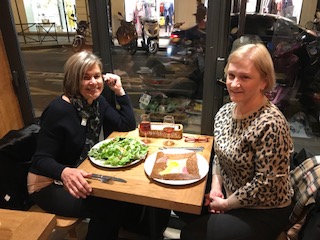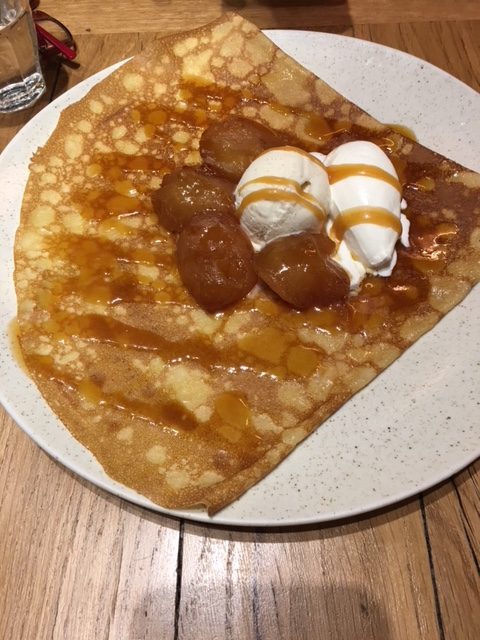 BAKE the WORLD a BETTER PLACE*
Tuesday I joined La Cuisine Paris for its three-hour Marais Soirée Gastronomy Food Tour to offer my taste buds an intensive workout. It was the ultimate CrossFit training session – wine, charcuterie, fromage, bread, Foie Gras, and chocolat but the pastries…full stop.
NO, JUST NO
CROWN of THORNS
The Cathedral of Notre Dame de Paris, Gothic architecture at its finest, was the destination of choice for hundreds of tourists.. I happily joined the crowd to look, see and marvel. It's also a Friday, the day the Crown of Thorns, the wreath reputed to have been worn by Jesus, is displayed. This relic traveled from Jerusalem to Constantinople circa 1063 and by 1238, during the reign of King Louis IX, landed at Sainte-Chapelle for safekeeping. Thorns were often given to European royals to commemorate great events. At the British Museum I recently saw a thorn gifted to Mary, Queen of Scots when she married King Francis II. The thornless remains are kept in the treasury at Notre-Dame Cathedral in Paris.
Happy Easter to you readers celebrating Easter this coming week. I also gratefully appreciate so many of you for commenting or sending me e-mails, texts and articles since I've been in Paris. It keeps the solitariness at bay.